Amy Schumer is appealing to fans for some help.
The pregnant comedian continues to battle hyperemesis gravidarum, an extreme form of morning sickness that landed her in the hospital recently.
"The last few days have been tough. I'm grateful as hell and know it's temporary but tough just the same," she wrote in an Instagram post Thursday.
"Please if you don't mind. Post pics of your kids and tag me #amyschumer," she continued in the post, which featured a photo of her dog, Tatiana. "My friends sending me pics and vids of their kids is making me feel so much better. Much love accepting dog photos too."
Hyperemesis gravidarum causes extreme vomiting and nausea in pregnant women, who often experience severe dehydration or weight loss as a result. It received worldwide attention because Catherine, Duchess of Cambridge, has dealt with the condition with each of her three children.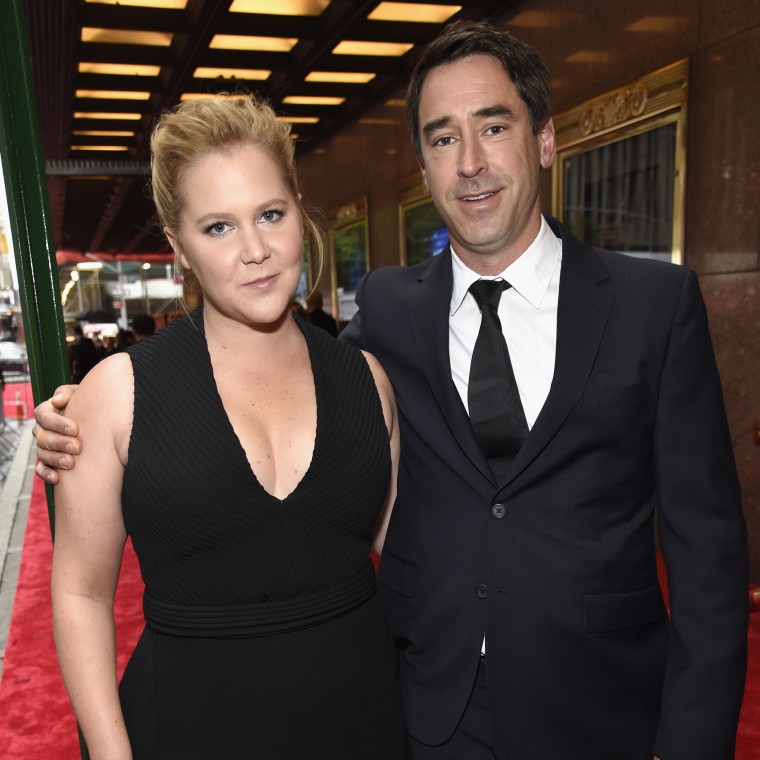 Schumer, 37, revealed in October that she and husband Chris Fischer are expecting their first child. She has gone on share a lot of her pregnancy journey on social media, including a post earlier this month after a visit to the hospital forced her to cancel several shows in Dallas.
"I'm fine. Baby's fine but everyone who says the 2nd trimester is better is not telling the full story. I've been even more ill this trimester. I have hyperemesis and it blows," she wrote at the time. "Very lucky to be pregnant but this is some bull---!"
Schumer has since had to cancel other shows because of illness and she's apologized on social media each time to fans, promising them to make them up once she's better.
"I love doing stand-up more than anything and I hate cancelling shows. I have to postpone some until I feel human again," she wrote earlier this week in the caption of an Instagram video that showed her throwing up before a show in Tarrytown, New York.
"Turn sound off if you have a weak stomach," she warned viewers at the start of the post.