Amy Schumer is in the hospital, but she wants fans to know she and her unborn baby are "fine."
The pregnant comedian, 37, took to Instagram on Thursday to share a health update from her hospital bed, explaining that she had to cancel stand-up shows in Dallas because she was experiencing hyperemesis gravidarum (HG), an extreme form of morning sickness.
"Texas I am so deeply sorry. I have been really looking forward to these shows. I have to reschedule," Schumer wrote next to a pic of herself in her hospital bed with her dog Tatiana.
"I'm fine. Baby's fine but everyone who says the 2nd trimester is better is not telling the full story. I've been even more ill this trimester," she continued, adding. "I have hyperemesis and it blows."
"Very lucky to be pregnant but this is some bull---!" the comedian joked.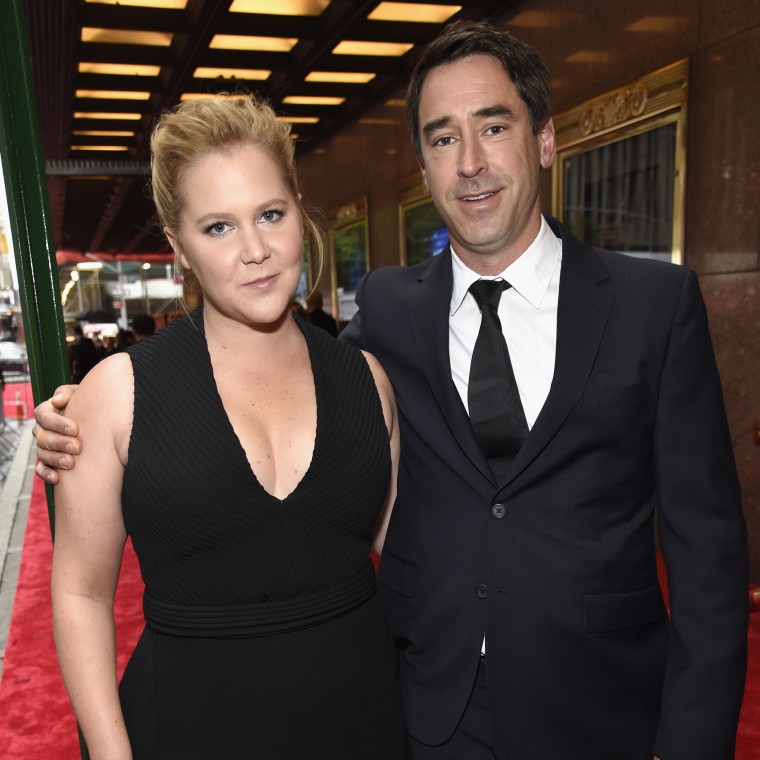 "Sending so much love to the doctors and nurses taking great care of me and Tati!" she added. "They are cool as hell! And Texas I am really really sorry and I'll be out there as soon as I'm better."
In October, the "Trainwreck" star revealed she and new hubby Chris Fischer are expecting their first child.
Hyperemesis gravidarum, according to the Mayo Clinic, happens when a pregnant woman experiences such extreme nausea and vomiting, she suffers severe dehydration or even weight loss. The condition often requires hospitalization and treatment with intravenous fluids, medications and, in rare occasions, a feeding tube.
Like Schumer, Catherine, Duchess of Cambridge, had HG while pregnant with Prince George. At the time, her husband, Prince William, said she tried to combat it with "ginger biscuits — but there's much ginger can do to stop that."
The fact that the Duchess struggled with the condition helped put it in the spotlight for other women to share their experiences.
Ayesha Curry, wife of NBA star Stephen Curry, also revealed she had HG while pregnant last year. "This is my third pregnancy and I've gotta tell ya, this one has topped the cake when it comes to being tough and exhausting," she wrote.