/ Source: TODAY Contributor
When her son, Logan Martinez, was just seven years old, Susan Fortson was faced with a difficult decision — whether or not to donate his organs.
After drowning during a family vacation to Alabama in August 2015, Logan was hospitalized and died a few days later. Fortson, who lives in California, says when a family member suggested donating Logan's organs, she immediately knew it was the right thing to do.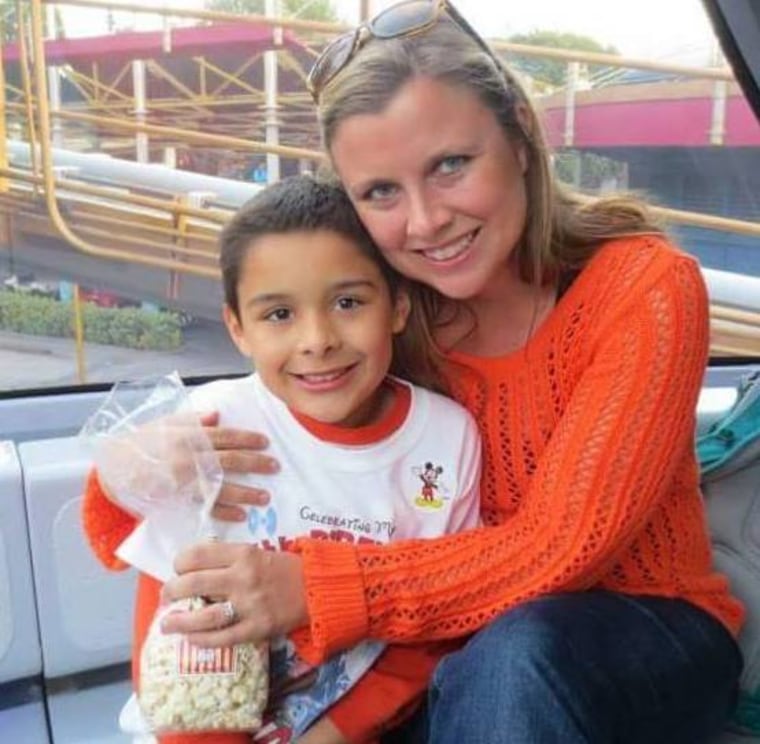 Fortson and Logan's father made the decision to donate Logan's heart, kidneys and liver.
"It was the most horrific experience, and there is an empty hole left in our family," said Fortson. "But I knew that if we made this choice — to donate Logan's organs — he would be a hero, and he would have wanted to be a hero."
Several weeks after Logan's death, Fortson received contact information for two of the four recipients of Logan's organs. One of the contacts — a 7-year-old girl who received Logan's heart — was Gabrielle Bolden.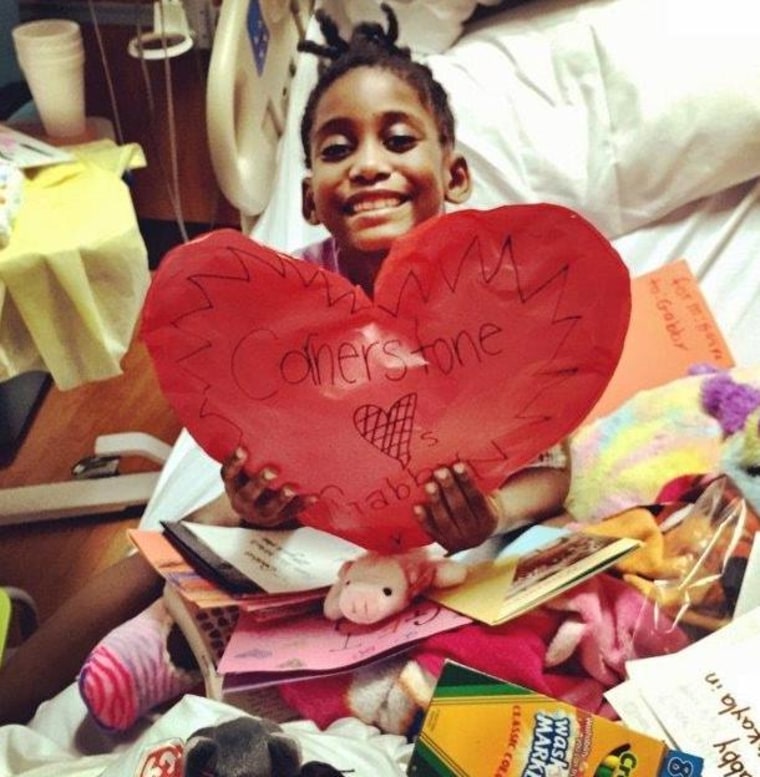 Fortson and her husband, Aaron, struck up a relationship with Gabrielle and her mother, Gail Powell, making plans to visit them a little over a year after the transplant surgery. It was during this meeting that Fortson heard Logan's heart beating in Gabrielle's chest.
"I sat and listened to the most beautiful sound in the world," said Fortson. "Words don't even describe that moment and what it meant to me. Since then, my family has continued a wonderful relationship with Gabrielle's family."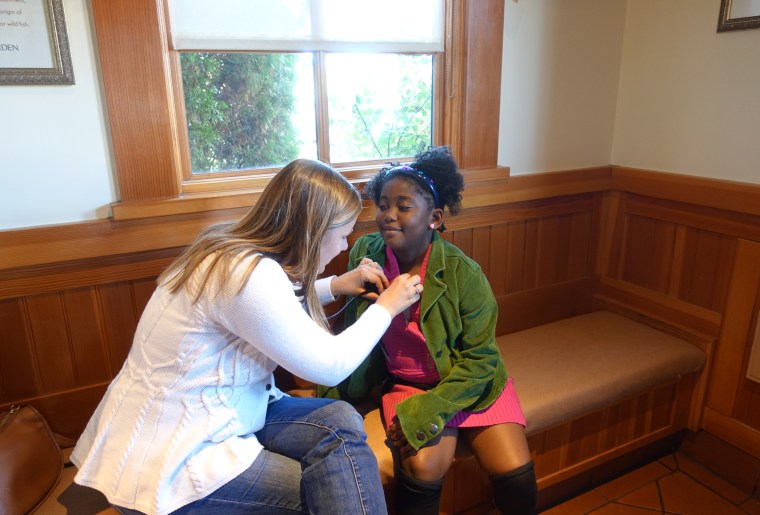 Powell says her daughter was diagnosed with congestive heart failure as an infant, adding that in March 2015, her condition took a turn for the worse and she was placed on the transplant list. Nearly six months later, Powell heard about the possible donor heart her daughter desperately needed.
Never miss a parenting story with the TODAY Parenting newsletter! Sign up here.
"It was a bittersweet moment for me. I found myself crying for that family, as I knew that someone would be losing their loved one in order for mine to have a healthy life," said Powell, explaining that today she considers Susan a member of her extended family. "Now, I keep Susan up to date on how Logan's heart is doing. Gabrielle knows she has to take care of his heart and to take her meds — she knows he went to heaven and is looking out for her."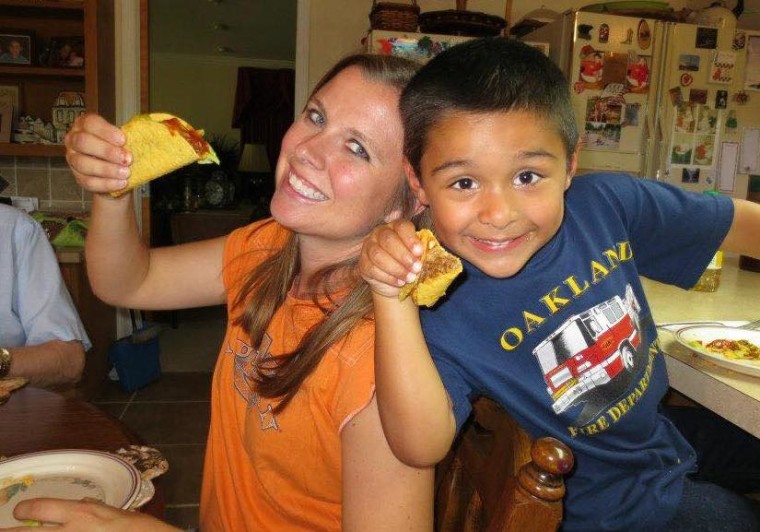 In early 2017, Fortson noticed that American Girl announced their "Girl of the Year" doll was Gabriela, a doll who shared a similar name and a striking resemblance to Gabrielle. Soon after, the popular doll company announced their first boy doll, Logan, and both Fortson and Powell were amazed at the resemblance to the real-life Logan.
"I knew that it was something special," said Fortson. "What are the chances that American Girl would come out with two dolls weeks apart that look like Logan and Gabrielle and have the same name? It's too ironic, and I told my husband that Logan is definitely giving us a sign from heaven."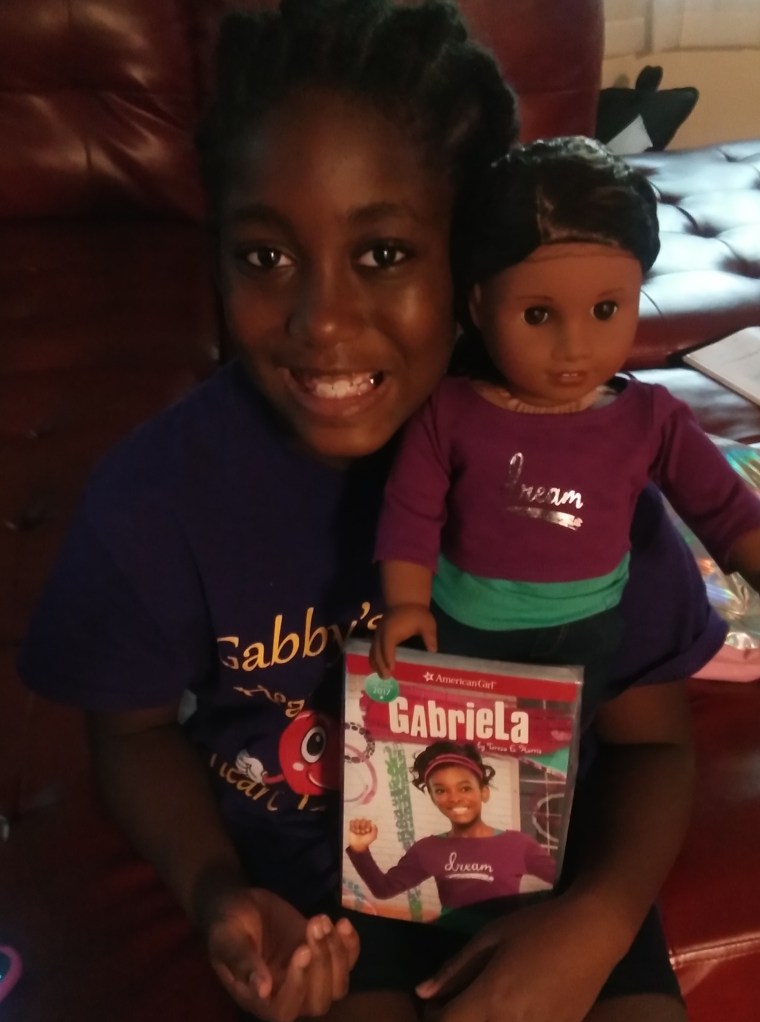 Gabrielle received a Gabriela doll for her birthday this year, and Susan traveled to her local American Girl store to purchase a Logan doll on the two-year anniversary of her son's death.
"As soon as I got home, I sat him on a piece of furniture next to a framed picture of Logan," said Fortson. "The picture was Logan's school photo, taken just a couple of months before he passed away. I looked at the two and was in complete shock over how closely the shirts matched."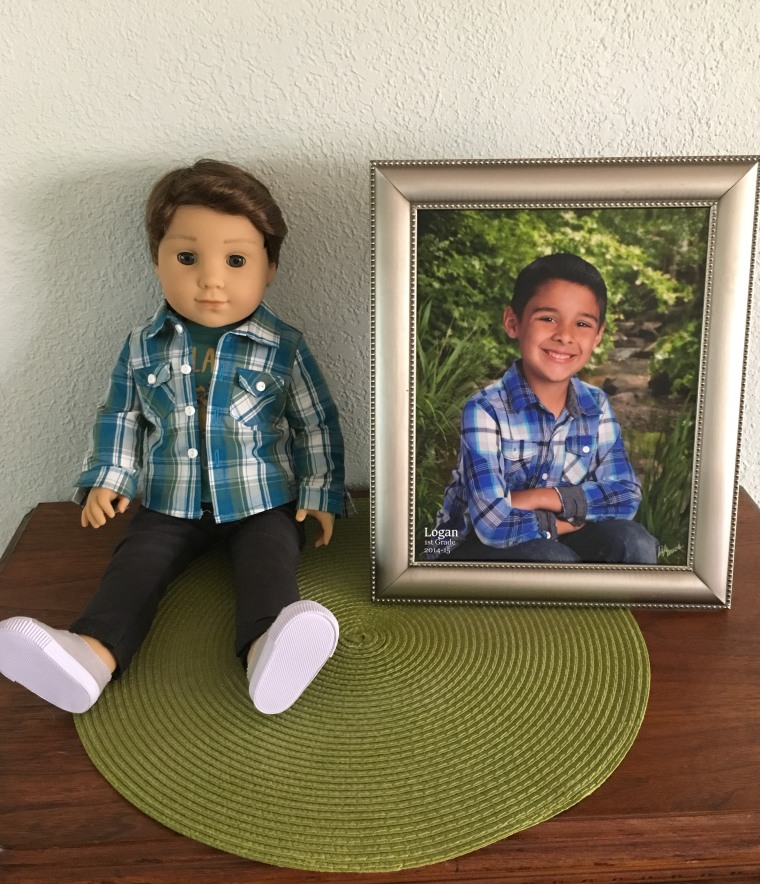 Fortson posted about her experience buying the doll in a Facebook grief support group, mentioning that she also hoped to purchase a Gabriela doll in the future, to place next to Logan in her home. When a group member shared Fortson's story with American Girl, the company decided to help out.
"We were deeply moved and humbled by Susan's story," an American Girl spokesperson told TODAY. "Given the extraordinary connection between Susan's son, Logan, and Gabrielle, we were pleased to provide a gift of their namesake dolls to honor their special bond."
The company gifted Gabrielle with a Logan doll, and sent Fortson the Gabriela doll she had wished for on Facebook.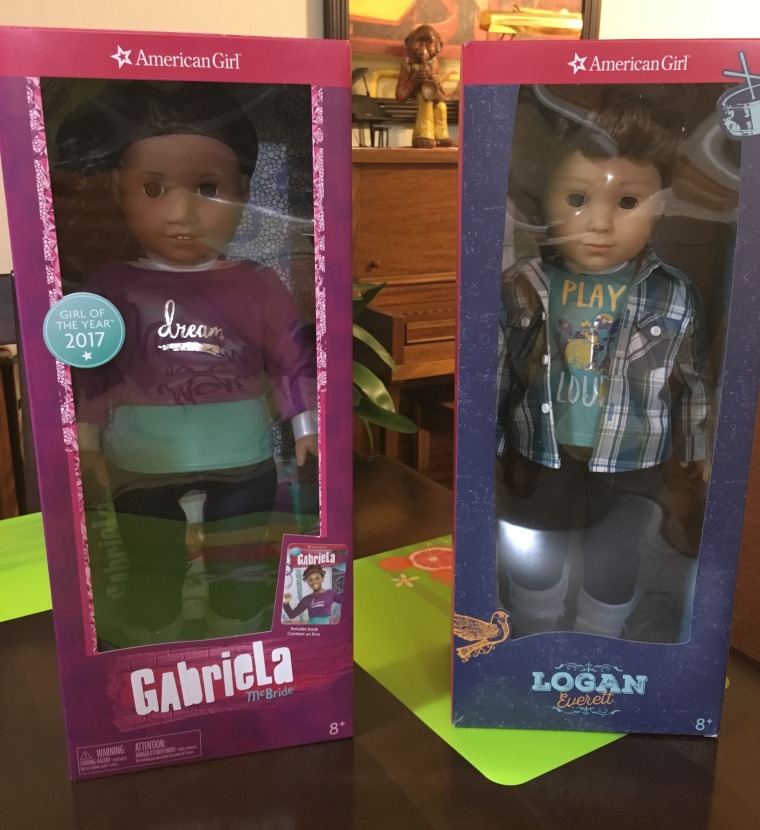 "It showed me that there really are good, supportive, loving people," said Fortson of the gift. "Sometimes you forget that when you see all the bad things that are happening in the world."
Fortson and Powell hope their story will bring attention to the importance of organ donation.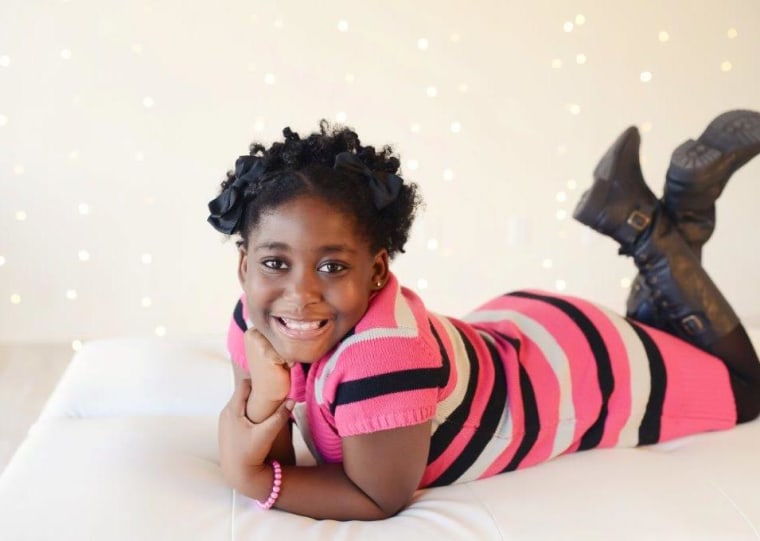 "I believe things happen for a reason," said Fortson. "This story has helped open a lot of people's hearts to consider the idea of organ donation."
"Hopefully, people will see the precious smile on Gabrielle's face and understand that things could have been completely different for her if she hadn't gotten a heart — I hope those people will consider giving the gift of life."