/ Source: TODAY Contributor
American Girl is celebrating the arrival of two new characters, one of whom is making history as the company' first male, 18-inch doll.
Logan Everett, American Girl's first boy character, has gray eyes and brown hair, and wears sneakers and a T-shirt. Logan is also musically inclined — the company will release a drum set as the doll's accessory.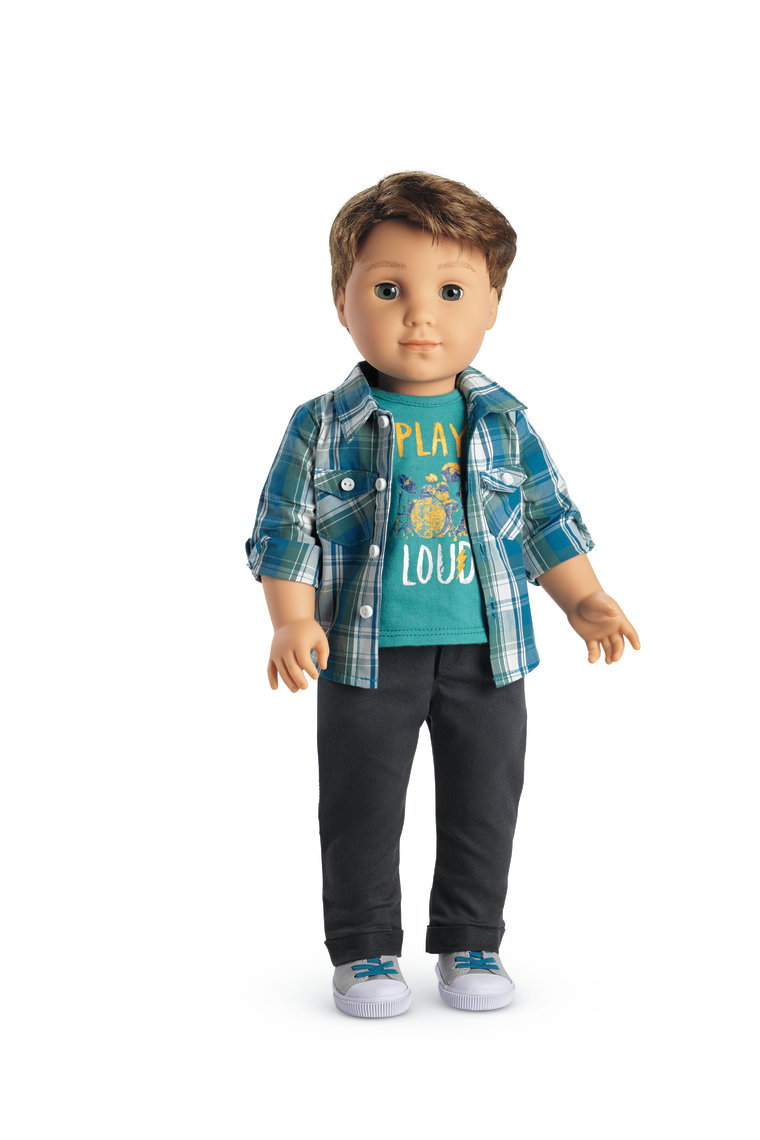 Logan drums alongside Tenney, a female singer-songwriter who will be released with Logan on Feb. 16.
RELATED: Why bald dolls displayed at American Girl made this mom cry
According to a press release, American Girl plans to launch a wide range of dolls in 2017 — many of whom embrace diverse backgrounds, experiences and personalities.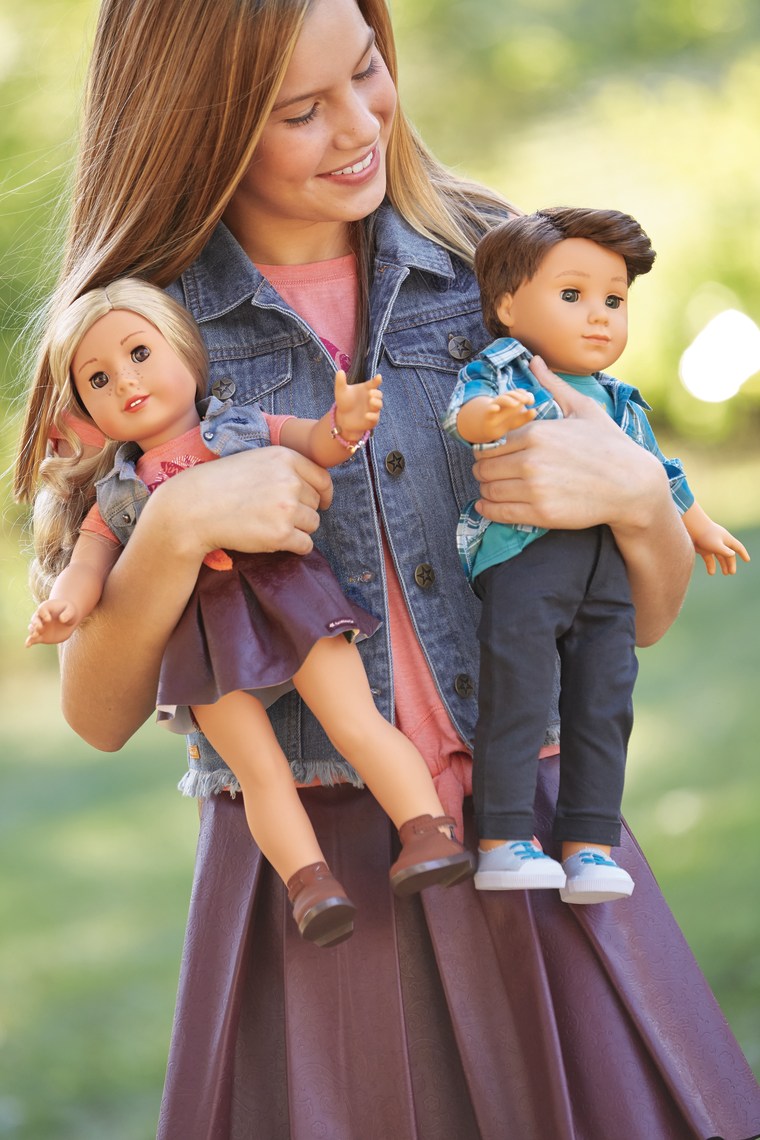 The company has seen rising interest in male dolls in recent years, with creative moms transforming its 18-inch girl dolls into boys for their sons. It's this increasing demand that led the company to create Logan.
RELATED: 'The doll of his dreams': Mom transforms girl doll to make it look like her son
"A boy character has been a top request from our fans for decades," Julie Parks, a spokesperson for American Girl, told TODAY Parents. "We do an enormous amount of research with girls and their parents, and the one thing we've heard loud and clear is a desire for more — specifically more characters and stories from today — with more experiences, more diversity, and more interests."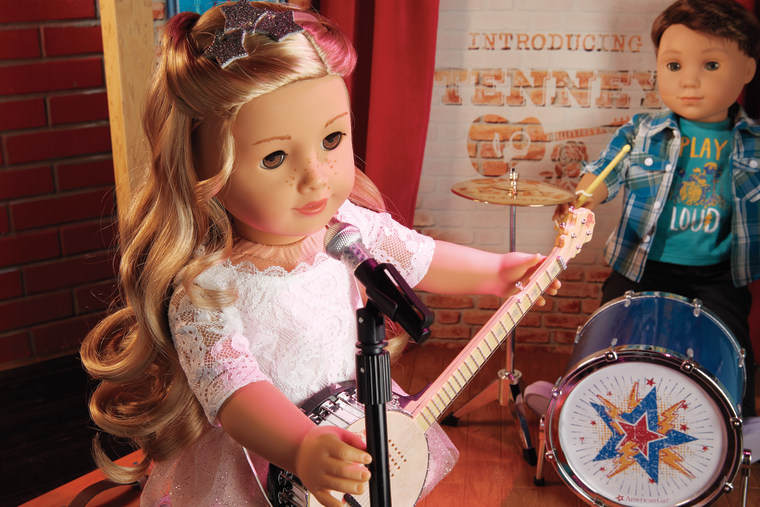 Parks says the 2017 character lineup will include additional modern characters as well as two new historical characters, all of which the company hopes will speak to even more customers and families.
"Tenney's story was the perfect opportunity for us to introduce a boy doll character," said Parks. "Logan, as Tenney's bandmate and drummer, has a compelling storyline within the series and we believe many parents, girls and boys will be glad he joined the fold."
Never miss a parenting story with TODAY's newsletters! Sign up here