Amber Tamblyn is carrying on the sisterhood!
The "Sisterhood of the Traveling Pants" star and her husband, actor-comedian David Cross, have welcomed their first child, a baby girl.
And if you're wondering what to call the newborn — well, so are we.
Tamblyn, 33, took to Instagram on Tuesday to announce the arrival of — wait for it — Dauphinoise Petunia Brittany Scheherazade Von Funkinstein Mustard Witch RBG Cross Tamblyn-Bey jr.
The actress shared a video of the little one's foot, and also included the inspirational hashtag #TheFutureIsFemale.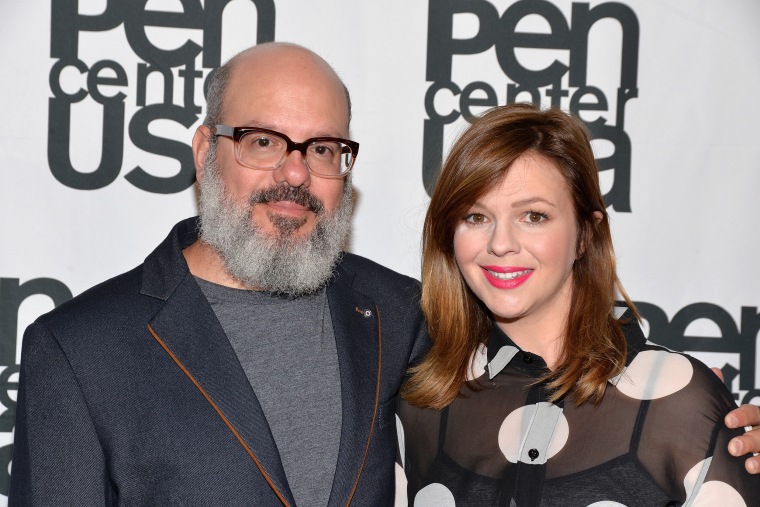 The hilarious couple tied the knot in 2012.
RELATED: 'Sisterhood of the Traveling Pants' cast reunites — see the photo!
Tamblyn, who's published several books of poetry, announced she and Cross, 52, were expecting in an essay she penned for Glamour that found her musing on the nature of motherhood during the heated 2016 presidential election.
"I've been thinking about motherhood a lot lately. What it means to be one, what it means to have one, what it means to know one, what it means to make decisions as one and have conversations as one," wrote the star. "I am very lucky to be surrounded by strong mothers, from my own mom to some of my best friends—those who are raising young women to accept themselves and those who are raising young men to accept women."
Tamblyn's "Traveling Pants" co-star Blake Lively immediately took to Instagram to praise Tamblyn's essay and to share a photo of her gently holding her pal's baby bump.
And now Tamblyn's baby girl is here.
Congrats, Amber and David!