When Oren Miller died this past Saturday after a nine-month battle with lung cancer, friends around the world wanted to do more than mourn the blogger and father of two from Owings Mills, Maryland.
Members of the 1,000-strong dad blogger community that Miller founded on Facebook in 2012 came together this week to revive a cause he believed in — persuading Amazon.com to change the name of the United States-based version of its Amazon Mom program to Amazon Family.
I am a part of that online community. Oren Miller was a friend. Like the hundreds of people who have reached out to Amazon the past couple of days, I believe it makes no sense to label a parenting program Amazon Mom in the U.S. when it is called Amazon Family everywhere else.
As Oren once wrote on his blog, a Blogger and a Father:
"It's not about a name and it's not about me personally being offended. … It's about a company that looks at the U.S., then looks at England, and then decides that over there, parent equals mom or dad, while here, well, we're not ready for that yet."
The issue matters to me not only because my friend Oren thought it was important, but because it is important that an influential company like Amazon acknowledges that we as a society have changed. Dads do more now — more grocery shopping, more housework, more of everything that used to be considered strictly Mom's purview. That should be acknowledged, if for no other reason than it's true.
This is not a case of dads versus moms. We're not angry. We're baffled, frankly, because most of us believe that Amazon is better than this.
It's about inclusion. It's about the gay dads who have had to endure a lifetime of inflammatory or exclusionary language. It's about grandparents who are primary caretakers for their grandkids. It's about single or stay-at-home-dads who actually make the purchasing decisions in their homes.
And for Oren's friends, like me, it's about honoring his memory — as well as his wish to change the conversation about fatherhood.
"Dads like to fix things. This is kind of a way for us to fix something," said Brent Almond, a close friend of Miller's who lives in Kensington, Maryland, and who read a eulogy at Miller's funeral on Monday. "We definitely have mourned. This is what Oren wanted: for us to get back to doing the work."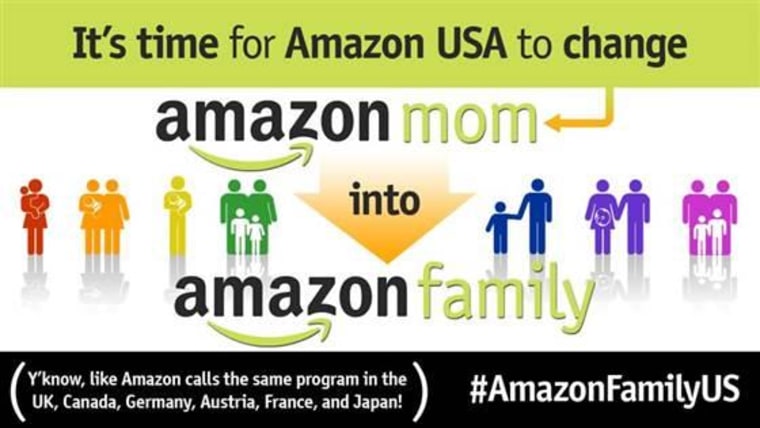 The Amazon Mom program, which caters to new parents and provides discounts on diapers and other parenting necessities, already is called Amazon Family in the United Kingdom, Canada and other countries served by Amazon.
At the urging of Charlie Capen, who lives in Los Angeles and publishes the entertainment website How to be a Dad, dozens of dad bloggers from around the world coordinated posts on Twitter and other social media platforms using the hashtag #AmazonFamilyUS this week as a way to ask that Amazon change the name to Amazon Family in the U.S.
Chris Routly, who lives in Portland, Oregon, and publishes the Daddy Doctrines, created a graphic that was shared thousands of times on Twitter, Pinterest, Facebook and Instagram Tuesday and Wednesday, and had generated more than 6 million impressions on Twitter alone by Wednesday afternoon.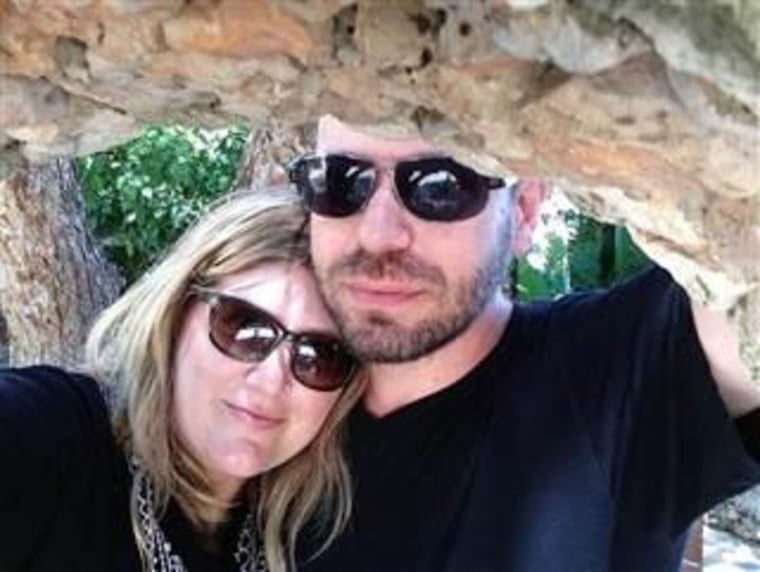 As of Wednesday afternoon, Amazon had not replied publicly to any of the thousands of tweets. Amazon did not respond to a phone call or an email from TODAY.com seeking reaction to the campaign.
"I think the fact that they've been so silent means they are talking about it behind the scenes," Routly said. "I can't imagine that them talking about it like this would result in a scenario that they come out with a statement of 'too bad.'"
But why was it important to Miller and, now, to so many of us that Amazon change the name to Amazon Family?
Doug French, co-founder of the Dad 2.0 Summit, an annual conference of dad bloggers, said the name Amazon Mom sends a message.
"[Amazon] is a tech powerhouse and represents the future of commerce in the world," French said. "In that vein, for them to make that change would be particularly meaningful, because of what they stand for."
Almond, who is gay, added that the name Amazon "Mom" is an example of a label that seems to exclude some members of the LGBT community.
"The words do matter," Almond said. "Amazon has a good track record so far with anti-discrimination policies within the workplace. It makes sense for them to set an example and do the right thing here."
And, French said, it's a way to honor Miller's legacy.
"This is something he would have liked to see happen in his lifetime," French said. "It would be great to get it done for him."
This article was originally published Mar. 4, 2015 at 10:13 p.m. ET.