The bond between the Aldrich brothers truly epitomizes that old song lyric, "He ain't heavy, he's my brother."

That's because 8-year-old Noah and 6-year-old Lucas recently competed in their second triathlon, with Noah helping Lucas the whole way. 
Lucas has lissenchephaly, a rare disorder that affect brain development. Children with the disorder — which literally means "smooth brain" — are missing the normal folds and wrinkles in the cerebral cortex, according to the National Institute of Neurological Disorders and Stroke. Lissencephaly occurs in only one in 85,470 births and can result in seizures, difficulty swallowing and other serious health problems, according to The Cortical Foundation.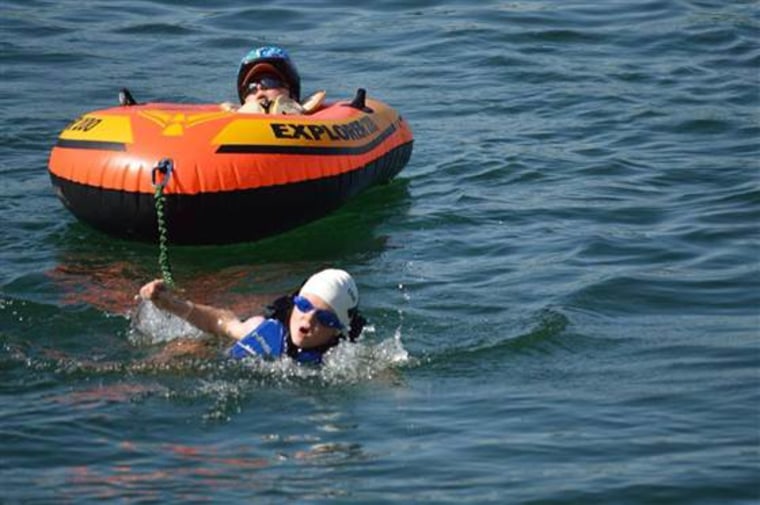 Lucas can't walk, talk or feed himself — but he can smile, with his biggest grins reserved for Noah.
"I love him. He's perfect," Noah told TODAY.
When they race, Noah brings Lucas with him, pulling him in a raft while swimming and pushing a buggy while biking and running. Never mind that a few months ago, Noah couldn't swim at all.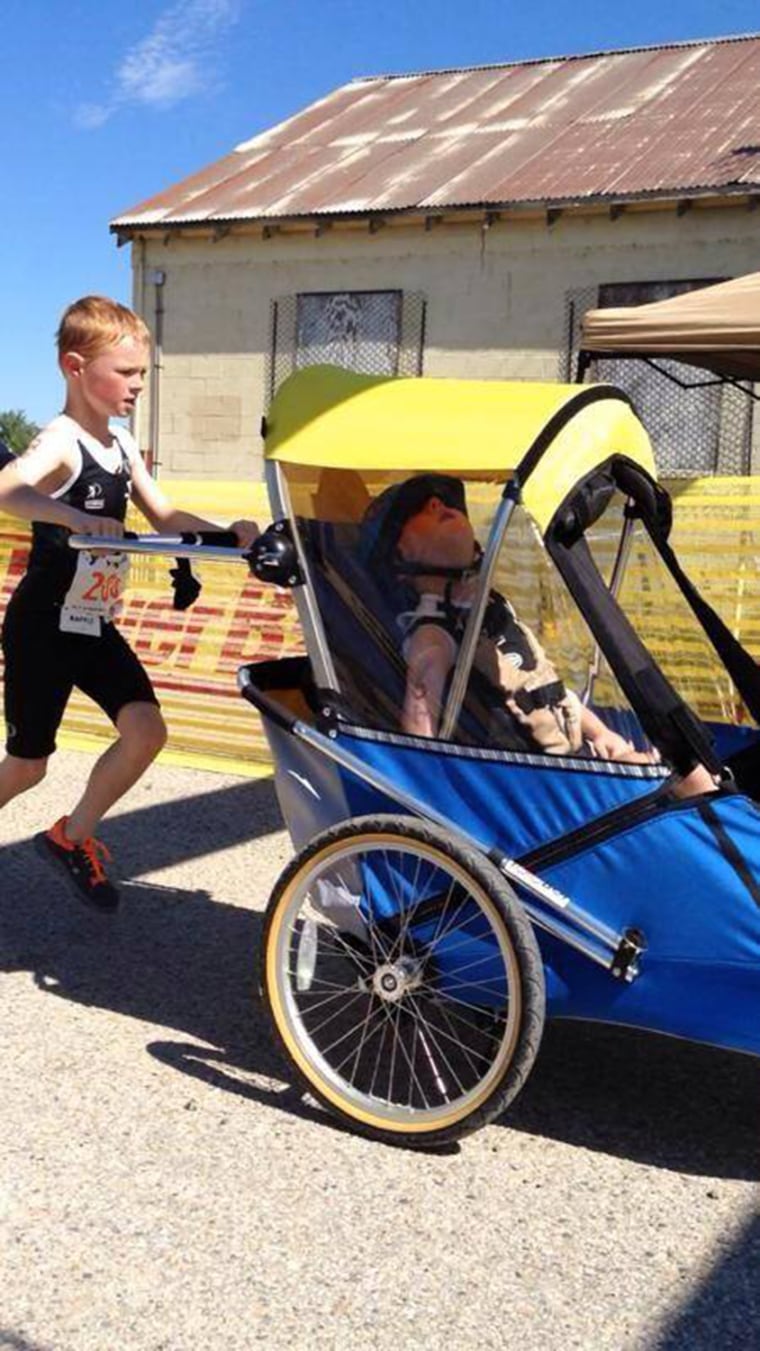 The story of the brothers' first triathlon went viral, and the Aldrich family, who live in Emmett, Idaho, is now raising money for their organization, Lucashouse.org, which will be a place of respite for kids who are battling life-threatening conditions.