Congratulations are in order for Amanda Seyfried! The "Mean Girls" and "Les Misérables" star is pregnant.
A rep for the actress confirmed the happy news to TODAY.
The 30-year-old debuted her baby bump in a sheer black dress at a Givenchy event Tuesday.
This will be the first child for Seyfried and Thomas Sadoski, her co-star in the upcoming film "The Last Word." The two were engaged earlier this year.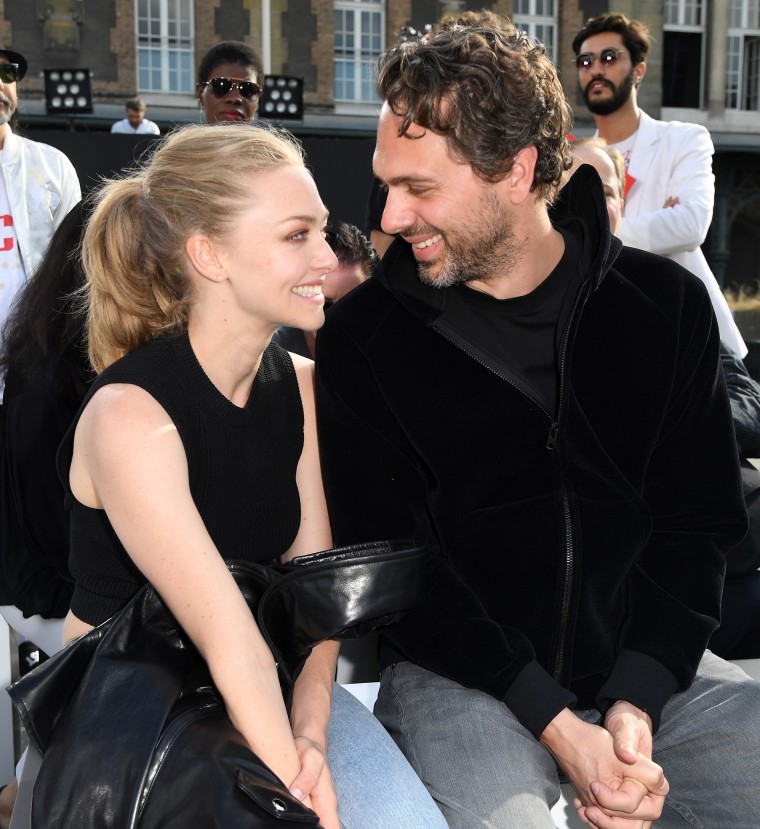 Last year, Seyfried revealed her desire to start a family, telling Marie Claire UK, "I want a child. Badly."
RELATED: Amanda Seyfried tells on 'Ted 2' co-star Mark Wahlberg: 'He stole my dog!'
Of course, she's already a devoted mother — of sorts. Seyfried considers herself a "dog mom" to her canine companion, Finn.
RELATED: Amanda Seyfried opens up about her struggle with OCD
"I'm just so in love with him," she told TODAY in June. "I hate being away from him. He changed my life. I really am obsessed with him."
And Finn's bound to be obsessed with his soon-to-be "sibling."
Follow Ree Hines on Twitter.