Thirteen-year-old Jahi Gibson, a self-described "super shy" teen, recalls the stage fright that gripped him during his first days at the AileyCamp Miami, a summer camp created by the world-famous dance company. "I was shaking," he says. "I tried not to let it show on my face how scared I was."

Fighting multiple sclerosis since he was 8 years old left Jahi unable to defend himself while growing up in a crime-ridden neighborhood, so he learned to be quiet and keep to himself. Weeks of physical therapy had helped him walk again after MS temporary paralyzed him from the neck down. This was his chance to not only walk better, but to even dance — first, though, he would have to overcome his shyness.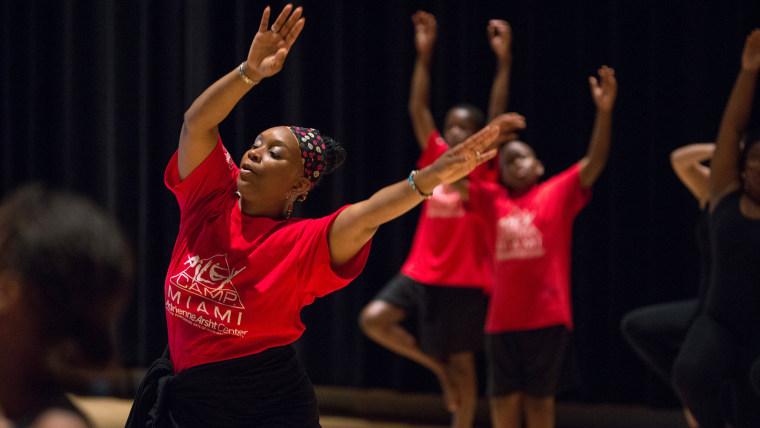 Jahi is among 1,000 young teens in nine cities picked for a free summer camp led by the world-famous New York dance company, each teen facing personal challenges that would seem overwhelming to the average adult.

Rosario Dulzaides struggles to hold back tears as she repeats the words she heard often while she was homeless: annoying, ugly, white trash. Landing a cot in a homeless shelter meant a good day, and many nights she slept on the streets.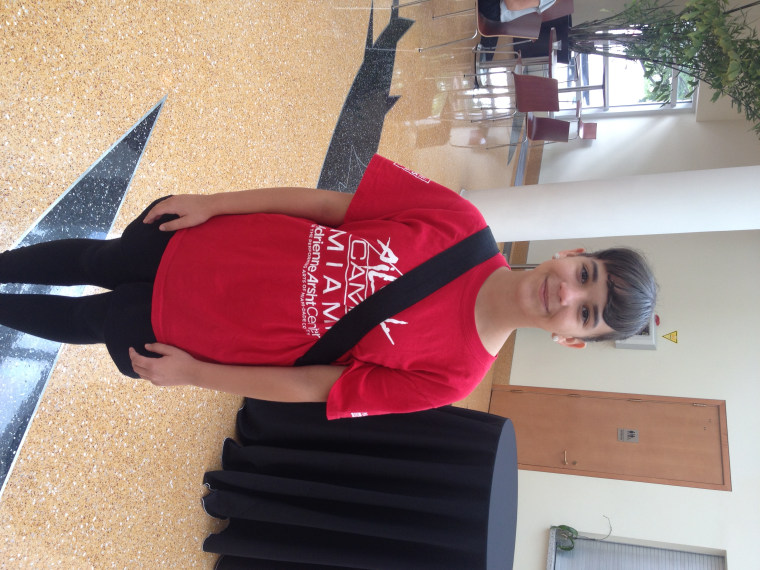 The 13-year-old girl's life changed after a dancer became her foster mother and enrolled her in the Ailey camp, which is free of charge for students and funded through charitable donations. Dance training has turned into an outlet for the years of bottled-up hurt. "Anything that I went through," Rosario says, "I just express it out on the dance floor."
At the Adrienne Arsht Center for the Performing Arts in Miami, and at locations across the country, camp instructors teach dance — along with valuable life skills like self confidence, teamwork and discipline. Students are selected after a series of interviews. They get free uniforms, shoes, transportation and meals.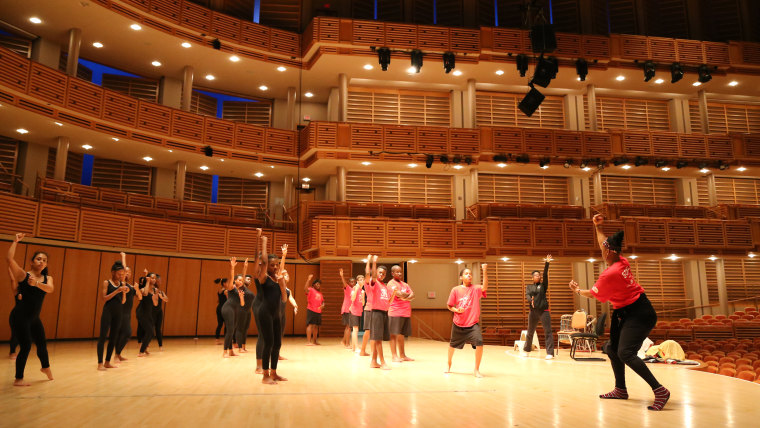 Sometimes, the little things make a big impression. Jahi describes his excitement when he saw the gourmet lunches at camp. "I was expecting a wrapped cold peanut butter and jelly sandwich and I see carrots, tomatoes, bread, fruit — not a fruit cup, actual fruit," he says. "I was in shock."
A month into the program, instructor Cheryl Rowley Gaskins says she's seen how it helps students gain confidence, on stage and off. "I see the growth happening," says the former Alvin Ailey company dancer. She is thrilled to be back in her hometown of Miami, she says, passing on what she learned. "I went from not knowing anything, no positions, nothing, to gradually becoming confident as a dancer, so I wanted to give that back."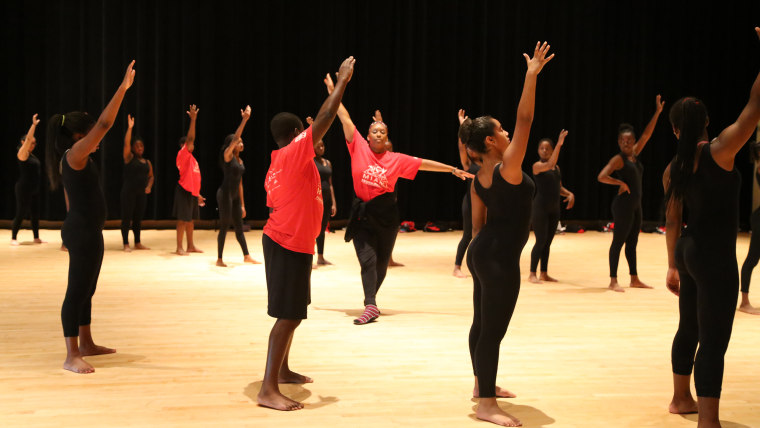 Rosario hopes to follow in her footsteps. "I want to be a professional dancer when I grow up," she says. "I want to help kids, just like they're doing for me."
Jahi has found the balance he needed. He now jumps across the stage, keeping up with other students during ballet and African dance classes. All the Miami campers are practicing hard for their final performance on August 2, when they will grace the main stage of the Adrienne Arsht Center for the Performing Arts, just like the big stars. Jahi says he's been able to overcome his shyness thanks to support from the staff. Camp, he says, "is a circle of love." 
This story was originally published on July 29 at 1:13pm. 
For more information about the Alvin Ailey dance camp, go to their website.