A video clip featuring dancers Allison Holker and Stephen 'tWitch' Boss participating in the "check your privilege challenge" on TikTok went viral after the May 25 death of George Floyd and subsequent nationwide protests.
In the video, Boss and Holker sit on a sofa with their 4-year-old son, Maddox, and hold up all ten of their fingers as the original sound, uploaded by TikTok user boss_bigmamma, real name Kenya Bundy, begins to play.
"Put a finger down if you have been called a racial slur," says the voice in the clip. "Put a finger down if you've been followed in a store unnecessarily ... put a finger down if you have had fear in your heart when stopped by the police."
As more than ten scenarios dealt with by the black community are read, Boss eventually runs out of fingers. Holker, however, relates to none of the statements, until the final one.
When the voice says, "Put a finger down if you have ever had to teach your child how not to get killed by the police," Holker, a mom of biracial children, finally lowers a finger.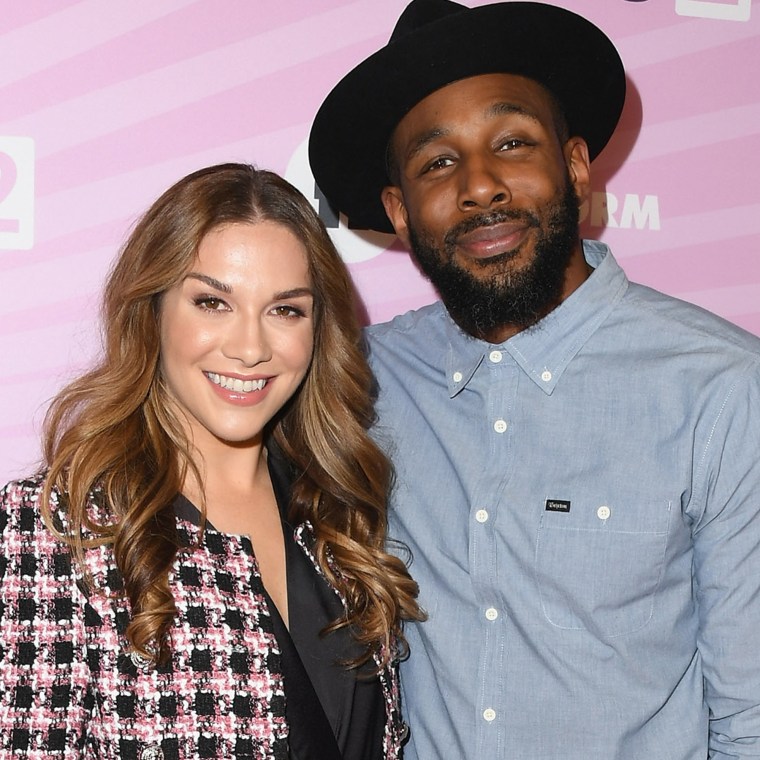 Weekend TODAY's Kristen Welker spoke with Bundy, who created the original video.
"I really saw it as a social experiment," Bundy told Welker. Her video, which she first posted on May 22 after footage from the Ahmaud Arbery case was released to the public, has since taken on new significance during the protests following the death of George Floyd.
Bundy said seeing the video footage of Floyd was very difficult for her. "I tried to tune it out but when he called for his mama? Yeah, that was tough," she said.
The challenge, along with "privilege walks," where people take a step forward or backward to show how their lives have been impacted by their race, have shined a spotlight on inequality and grown popular online.
Welker talked to Janell Ross, a reporter for NBC News who writes about race, politics and inequality, about why these challenges, designed to make us feel uncomfortable, are so effective.
"It makes me think of something that my grandmother used to say, which is, it's very important to look at yourself fully, completely in the mirror at least once a day," Ross said. "You've got to be able to recognize something is wrong before you're going to be willing to fix it."
Welker pointed out that some people might take the social media challenge but then forget all about the issues that it raises.
"It will matter most, ultimately, what people do offline," said Ross.
While thousands of videos featuring Bundy's sound clip have been uploaded to social media, Holker and Boss' version has more than 2.5 million views, with Bundy commenting to say she's pleased that her message has traveled so far.
"Thank you for participating and spreading my message," she wrote under the post.
Bundy's video with the original "privilege check" has over 60,000 views.
"I have never considered myself an activist," said Bundy. "I'm committed to helping people learn the differences in us and helping people see how we can change."
This article was originally published in June 2020.