Here's something that probably won't surprise you: The children of Gwyneth Paltrow and Chris Martin are naturals on stage!
But it's still nice to see the 12-year-old Apple and the 10-year-old Moses, both of whom joined their dad during a Coldplay concert at the Glastonbury Festival in Piliton, England on Sunday.
MORE: Gwyneth Paltrow and Chris Martin's son gets onstage bash for 10th birthday
Martin had already done a kind thing by honoring Viola Beach, whose members were tragically killed in a car accident in February, by singing one of the late band's tunes. "We're going to create Viola Beach's alternative future for them and let them play Glastonbury for a song," he told the crowd, according to the BBC.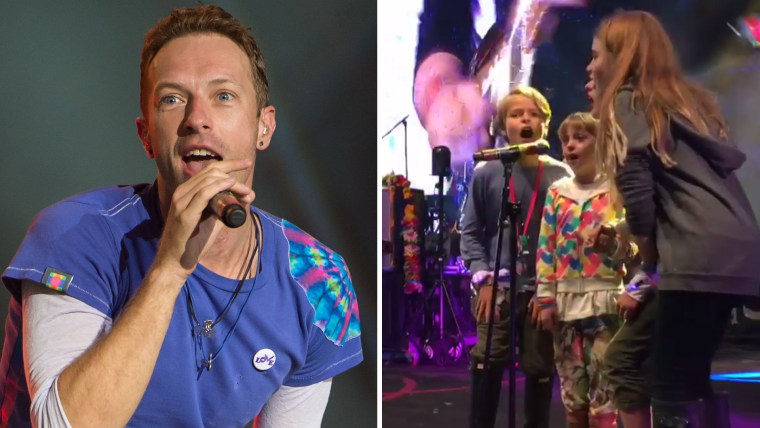 But that wasn't the end of Martin's unexpected moves: Martin also invited Apple and Moses up to the microphone (along with two of their cousins) so they could belt out the backing vocals for one of Coldplay's latest hits, "Up & Up." And the kids sang it they were born to do it.
And they kind of were!
Mom Paltrow (who divorced Martin in 2015) filmed their performance from the wings and posted it later, using two sweet emojis for the kids — an apple for Apple (naturally) and a wave for Moses (referring, we believe, to the parting of the Red Sea).
MORE: Gwyneth Paltrow, Chris Martin's daughter Apple plays guitar in sweet holiday clip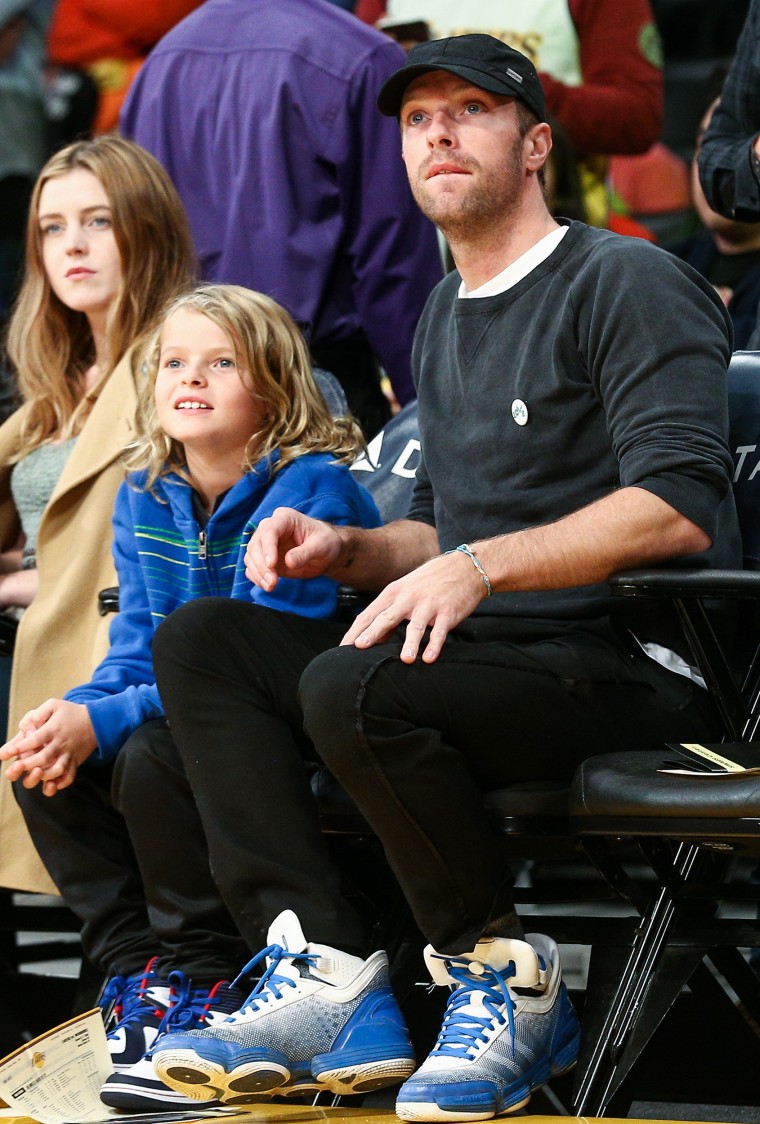 This wasn't the first time Martin's involved his kids in his rock 'n' roll lifestyle: Both children provided guest vocals on Coldplay's most recent album, and Martin brought Moses onstage in Peru in April to help celebrate his 10th birthday. And we already know Apple can play guitar.
Keep up the good work, kids!
Follow Randee Dawn on Twitter.