Congratulations to Ali Fedotowsky, who announced Wednesday she's expecting her first child!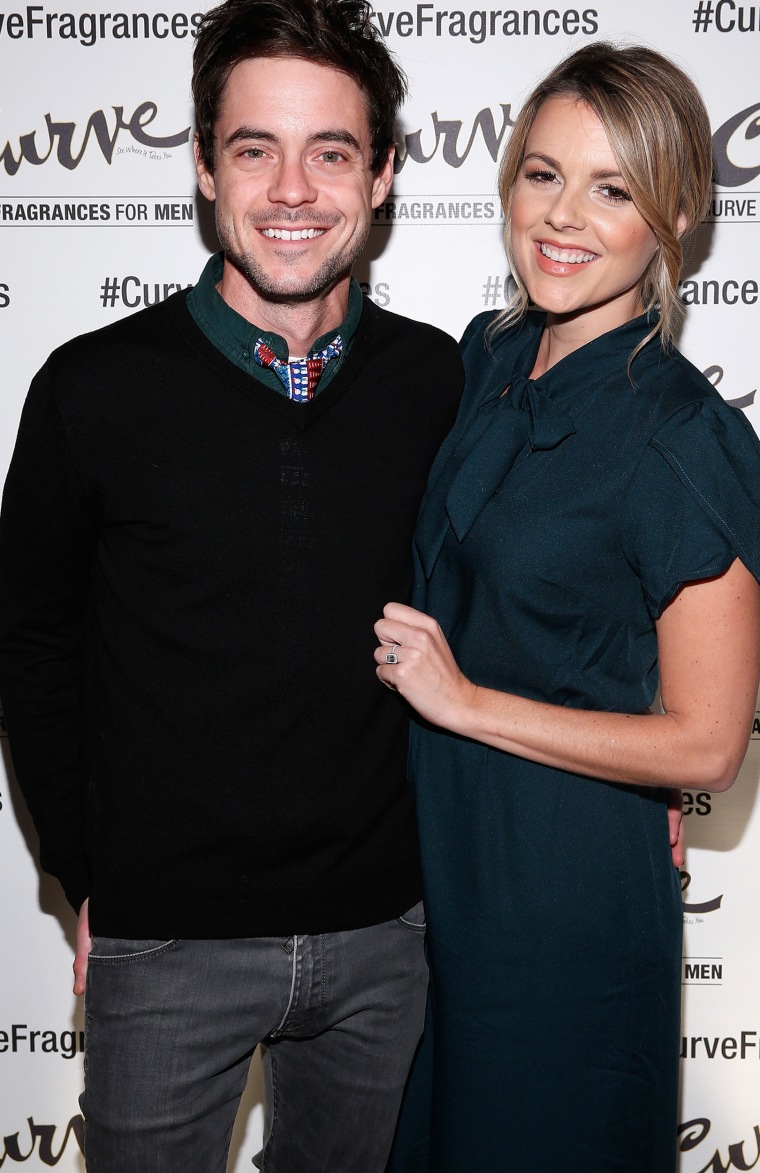 A former contestant on ABC's "The Bachelor" and subsequent star of "The Bachelorette," Fedotowsky celebrated her pregnancy on Instagram and Twitter.
"It's true — we're pregnant!" wrote Fedotowsky, who got engaged to fiancé and fellow TV host Kevin Manno in 2013. "You see, last year, when @kevinmanno & I started planning our wedding, we couldn't find any good ringer bearers or flower girls so we decided to make our own."
With Manno holding his head and a dog in the background, the photo of Fedotowsky shows her sporting jeans, a tiny baby bump and a grin. Referencing a fake "Saturday Night Live" commercial for "Mom Jeans," her photo is accompanied by the joke, "I'm not a woman anymore … I'm a mom!"
On Twitter, she retweeted Manno's update, which includes the same photo, a modified "Mom Jeans" joke and a proclamation: "#BabyManno is coming."
Fedotowsky elaborated on her enthusiasm in a follow-up email to TODAY. "The day we found out we were going to be parents was the most amazing day of our lives!" she wrote. "It feels surreal to share the news with everyone since it's been our little secret so far. Baby Manno is already so loved and we can't wait fully experience every moment of this journey."
RELATED: Ben Higgins is back: See the first trailer for 'The Bachelor' Season 20
On her blog, AliLuvs.com, she reflected on the profundity of her experience.
"I never fully understood the absolute MIRACLE that happens inside of a woman's body," reads part of her related blog post, also published Wednesday. "At every ultrasound I am in awe at how much our little one has grown. It blows my mind that I can gently push on my belly and wake him/her up. How is that possible? How did we create this life? It's all so overwhelming and beautiful."
She wrapped her blog post by thanking their supporters. "We love you guys and are so grateful to share this experience with you," she wrote. "I plan on blogging a lot through my pregnancy — sharing the ups and the downs…. We plan to share every emotion and every milestone. So please come on this journey with us. Baby Manno is so loved already!"
Follow TODAY.com writer Chris Serico on Twitter.