Being a working mom means making sure the work is really worth it for Alexis Bledel.
The actress and her husband, former "Man Men" star Vincent Kartheiser, welcomed their first child in the fall of 2015, and now, she has an even higher standard for the parts she plays.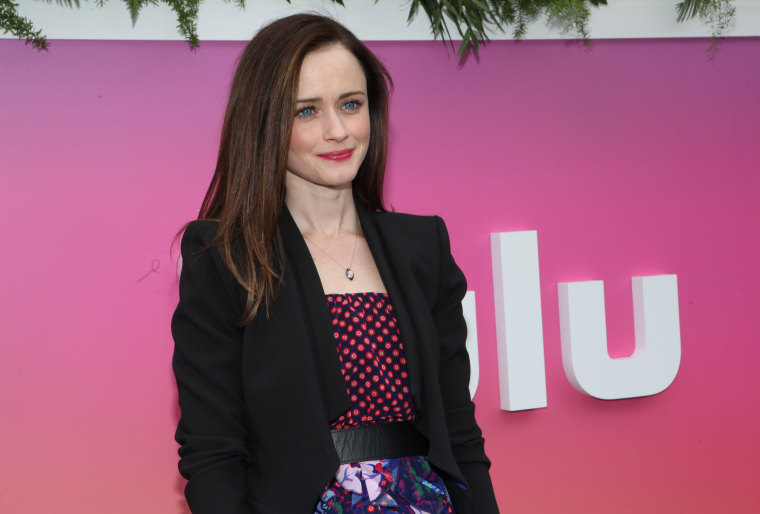 "More than anything, I just think about what roles I take on, and make sure that it's really something that I feel passionate about if I'm going to leave home and go work," Bledel told Entertainment Tonight. "I just want to love what I'm doing."
RELATED: 'Gilmore Girls' star Alexis Bledel addresses shocking ending: 'It's full circle'
In fact, she's only appeared in two roles since her son came along — playing Rory Gilmore once again in the "Gilmore Girls" revival on Netflix and Ofglen in the Hulu hit "The Handmaid's Tale" — and the only common thread between the parts was her passion for the projects.
"It's really interesting for me," she said. "It's really wonderful to play characters as different from each other as I can."
Of course, when it came to returning to the role of Rory, there was one thing about her character that wasn't so different from her own life. Rory's now a mom — or at least a mom-to-be.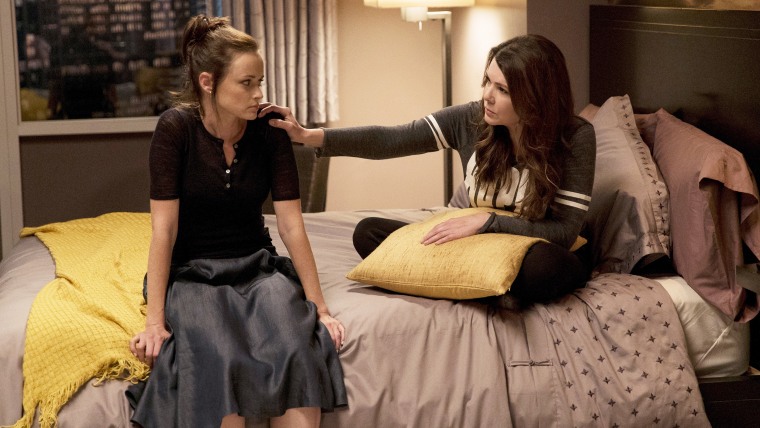 Fans hoping to see where motherhood takes the character are eager for even more "Gilmore Girls," but Bledel isn't in a rush to return to Stars Hollow.
RELATED: Lauren Graham and Alexis Bledel aren't so sure about more 'Gilmore Girls'
"I have no idea (if I'll come back for more 'Gilmore Girls')," she added. "I'm just kind of living in this moment, and enjoying this journey. So, we'll see."