/ Source: TODAY Contributor
While 2016 brought its share of heartbreaking news stories, it was also a year when parents stepped up to tell their stories, fight for their children, and help the world heal.
This year, we saw a mother take bullets for her son during a mass shooting, and a pair of friends partner with a neurosurgeon in Aleppo, Syria, to bring awareness to horrific conditions there. We saw a mother peacefully take a stand for her son's future, and learned of one dad's fight to rehabilitate his autistic son.
Here are 7 parents who gave us hope during a year when, at times, the world seemed hopeless.
1. Ieshia Evans
Evans, the mother of a 5-year-old boy, went to Baton Rouge, Louisiana to protest the death of Alton Sterling, where she was arrested by members of the Louisiana State Police. In a striking photo, Evans was captured standing peacefully in a flowing dress — a stark contrast to the police officers' riot gear.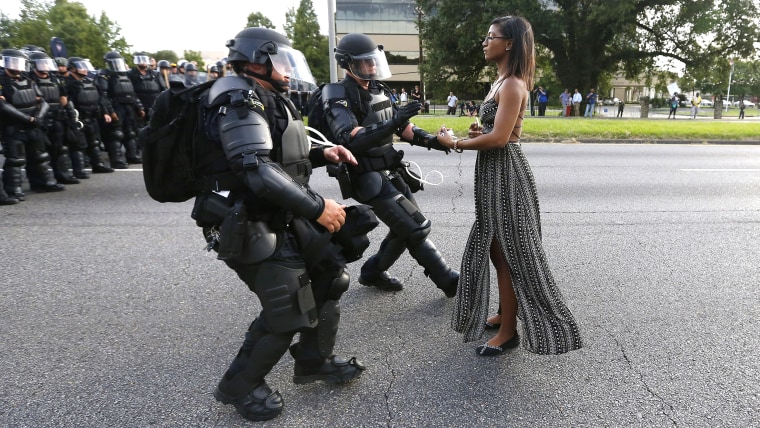 Evans went to Baton Rouge to join the protests "because she wanted to look her son in the eyes to tell him she fought for his freedom and rights," a friend named R. Alex Haynes wrote on Facebook. "And yes, she is everything you see in this photo and so much more."
2. AliceAnn Meyer
When AliceAnn Meyer's son, Jameson, was born with a rare genetic disorder that prevented his head and face from developing correctly, the San Antonio, Texas, mom started a blog to keep family and friends informed of his condition.
When she learned that a photo from her blog, Jameson's Journey, had been turned into a cruel Internet meme, Meyer began fighting back, reporting every version of the photo she could find, and writing a touching blog post about her experience.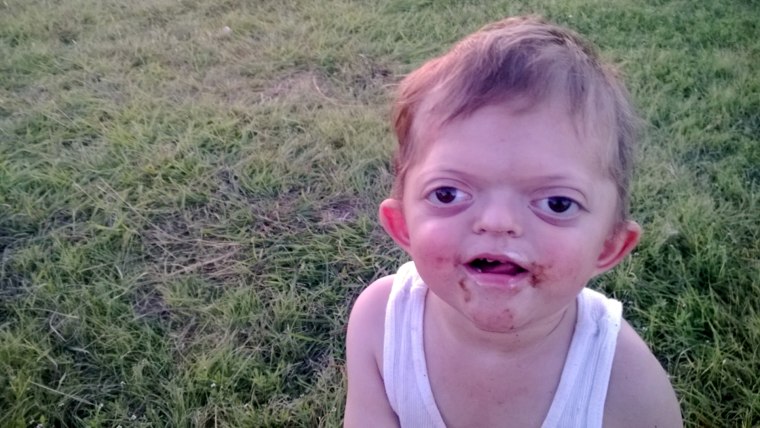 Meyer and her husband, Frank, have continued to fight back against the meme — which compares Jameson to a pug — by becoming advocates for bringing an end to internet bullying and unauthorized use of personal photos.
RELATED: #PulseMom's legacy: Orlando shooting victim loved her children unconditionally
"It struck a chord with me when (someone who posted the meme) told me that the photo was not even a real person — that it was a photo-shopped image," Meyer told TODAY. "I just thought this was a great opportunity to educate people…there is a person behind that photo. He is very real, as are so many other kids."
3. Brenda McCool
McCool, a cancer survivor and the mother of 11 children, reportedly put herself in the path of bullets headed toward her son during the mass shooting at Pulse night club in Orlando, Florida in June. In saving her 21-year-old son, Isaiah Henderson's, life, McCool lost her own life in the shooting.
Author and LGBTQ advocate Jessica Herthel called McCool's parenting style "inspiring" in an interview with TODAY.
"Brenda saved her son's life when she laid her body over his and traded his death for her own," she said. "But based on what we know about LGBT youth who grow up in unsupportive homes, it's safe to say that Brenda saved her son's life years earlier as well."
4. Lexi Behrndt
After Lexi Behrndt's infant son, Charlie, died due to complications from a congenital heart defect at just six months old, the Gainesville, Florida mom started a movement to help other grieving parents express their emotions and begin to heal.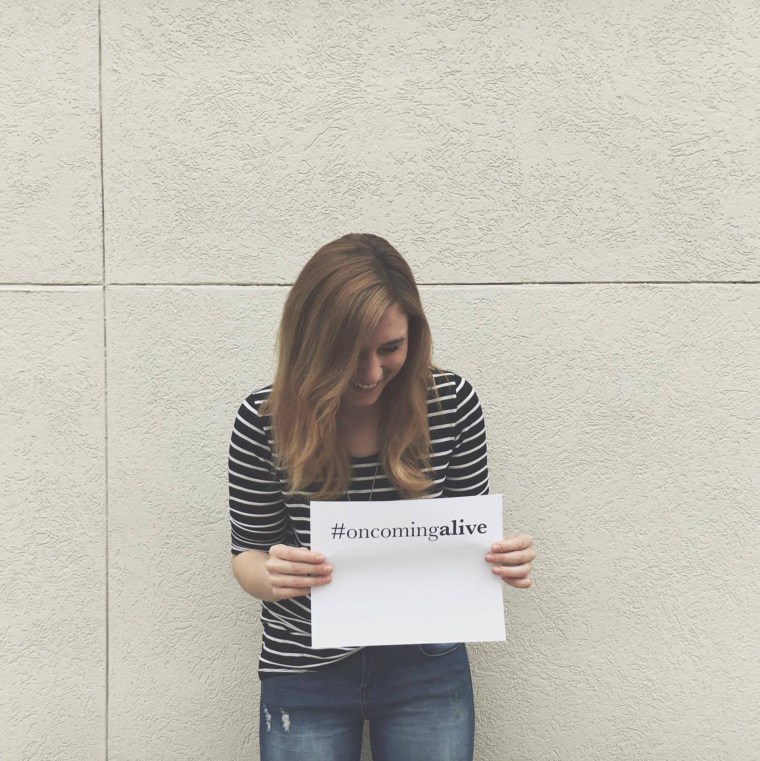 In February, Berndt launched On Coming Alive, a website filled with touching stories of loss and grief, and published more than 70 essays written by individuals who have lost a child or a loved one. Since then, the movement has grown, and Berhndt and her counterparts have empowered other grieving parents through workshops, videos and grief journals.
"Coming alive has meant not numbing myself to the pain and not hiding from it, but instead facing it," said Behrndt. "The pain will be there for the rest of my life because I have a child who will never be in my arms for the rest of my life. But there can also be good, and I don't need to be afraid of the good. I don't need to feel like there's shame in liking life."
5. Rabbi Brian Zachary Mayer
When Mayer discovered graffiti containing racial slurs on his front sidewalk, the Portland, Oregon rabbi and his wife, Jane, decided to turn a cruel act into a positive learning experience for their two young children.
Rather than erase the hateful messages — drawn with sidewalk chalk — the Mayers took turns hosing the words away with their children, using the act of vandalism as an opportunity to teach their kids about the importance of love in a world that can be filled with hatred.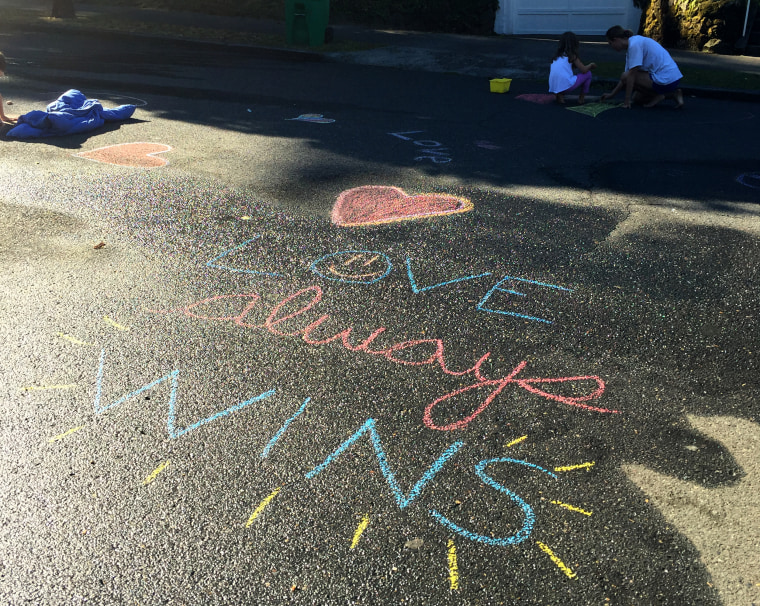 The family replaced the harsh words with drawings of hearts, and the message that "love wins."
"The lesson that love always wins is not a lesson that can be just heard and accepted," Mayer told TODAY. "This lesson of taking the high road — of reacting to hate with love — is one that must be taught slowly over time, and it must be taught by example."
6. Bill Davis
After a promotional video for author Andrew Solomon's book "Far From the Tree," was shared on Upwothy, the story of Bill Davis and his son Chris went viral.
Davis shared his story with TODAY, explaining how he helped his son learn to function with severe autism through homeschool, hard work, and dedication.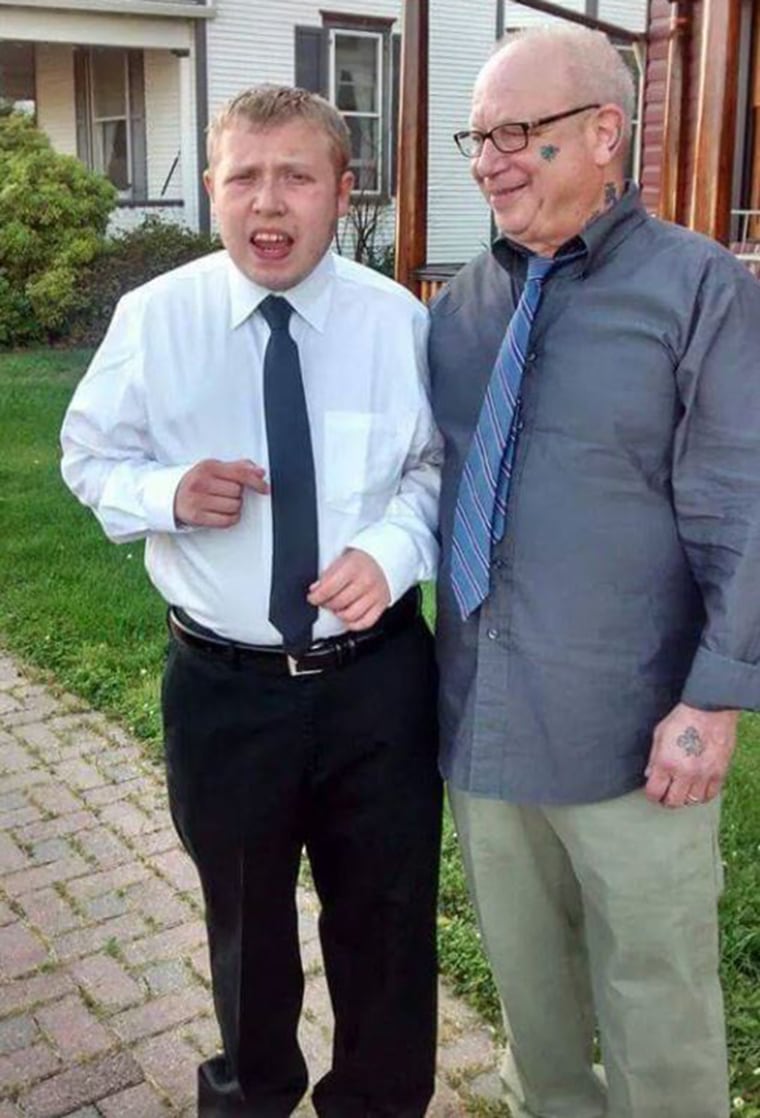 Today, Chris is a high school graduate, and is enrolled in classes at a local college, where he studies music, computers and art with the help of two aids who follow him through his day. But Davis says the journey to get Chris to where he is today has been a long fight, filled with many challenges.
Never miss a parenting story with TODAY's newsletters! Sign up here
"I think that I was in situations where I wanted to give up — and maybe I did give up here and there — but somehow, I was always saved," said Davis. "You just have to take a lot of baby steps, and accept that you may never have a functioning child. It's about modifying your expectations, not giving up, and saying you'll do what needs to be done for your kid because they deserve it. I just keep going, and I fall in love with Chris again and again every day."
7. Wendy Widom and Becky Carroll
Widom, a mom from Chicago, sent a Facebook friend request to a neurosurgeon in Syria and sparked a movement.
RELATED: 'Love always wins': Dad wants his children to see hate, respond with love
After Widom struck up an online friendship with Omar, a doctor in Aleppo who asked that TODAY not reveal his last name, she was moved to take a stand against the horrors occurring there. Widom shared her feelings with friend Becky Carroll, and the women began tweeting with the hashtag #StandWithAleppo to raise awareness about the worst humanitarian crisis since World War II.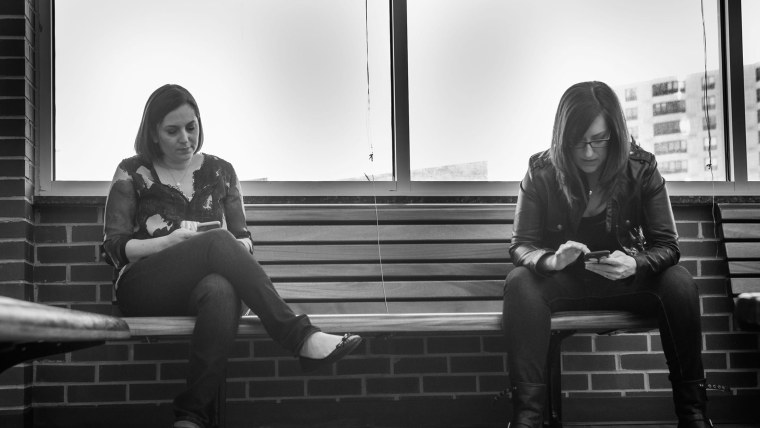 Later, they used the hashtag #AskAboutAleppo, and believe their second hashtag was one of the reasons the 2016 presidential candidates answered a question about it in the second debate.
"What this grassroots social media campaign has shown is, if you speak up, something can get done, and if you remain silent, so will our leaders," said Carroll.