Alec Baldwin knows how to make an entrance — and, evidently, it's a skill that runs in the family.
On Wednesday's episode of "The Ellen DeGeneres Show," the star took the stage with 3-year-old Carmen, and the daughter-daddy duo danced!
Shortly after DeGeneres told the audience that her next guest was the star of "The Boss Baby," the Baldwins came out and kicked off their routine — complete with high-hopping moves and huge smiles.
RELATED: Alec Baldwin recalls the first time he met Tina Fey: 'I fell in love'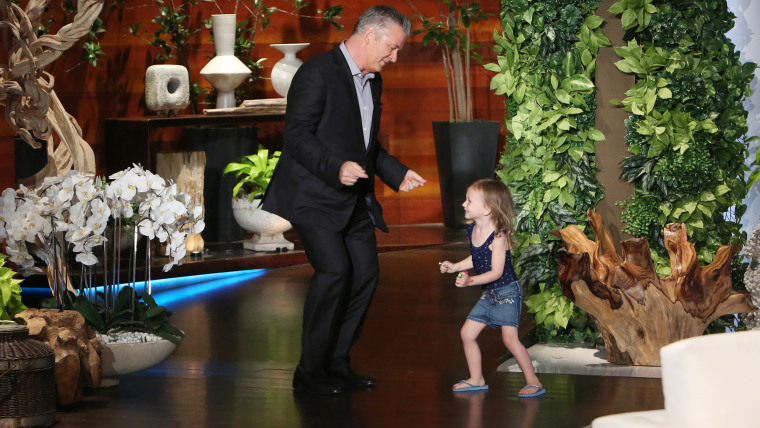 The host joined them for a few moves of her own before getting a hug from the little girl.
"Adorable!" DeGeneres declared after Carmen ran backstage.
"When you're ready to stop doing this, I've got somebody who can replace you," the proud pop said of his little girl. "She's ready."
All joking aside, Baldwin was beaming about every member of his rapidly growing brood.
"We had three kids in three years," he boasted before deadpanning, "What do you want me to say? I was out of work. I was home a lot."
RELATED: Alec Baldwin's son is dressed like a boss on red carpet of 'Boss Baby' premiere
In addition to Carmen, there's son Rafael, who's 22 months old, and the youngest member of the family, 7-month-old Leo.
Baldwin also has a 21-year-old daughter, model-actress Ireland, from his past marriage to Kim Basinger.
"I love having kids again," he told DeGeneres.
But Baldwin couldn't resist playing it for laugh once more, adding, "I mean, what would I say if I didn't like them? Would I tell you that?"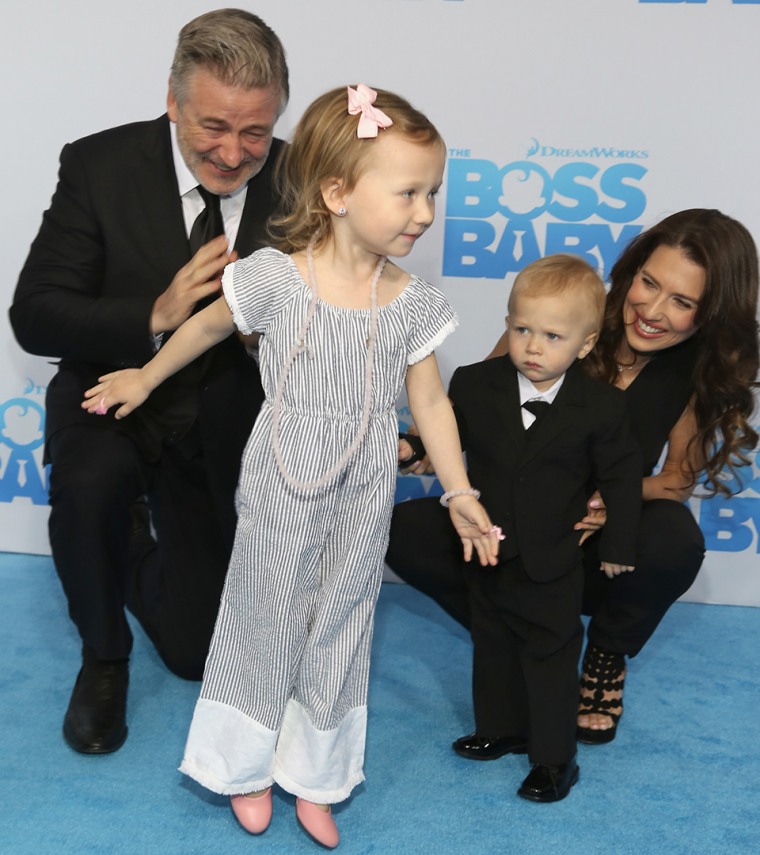 The look on his face when he's around his kids says it all.