Al Roker has been to the Grand Canyon several times, and every visit still takes his breath away.
That's the feeling he wanted to share with three promising young students attending school in his New York childhood neighborhood.
Al took the trio of seventh-grade honor students with him on a recent visit to the Grand Canyon to help show them the "grand" possibilities of a future without limitations.
The journey was part of TODAY's "Summer of Yes" series encouraging people to finally attempt something they've always thought about doing. For Al, that meant sharing his love for the Grand Canyon with students who might not have an opportunity to experience it otherwise.
"It was fantastic," said Jahdice Dawkins, a student at Bedford Stuyvesant Collegiate Charter School located in Brooklyn. "Honestly, I don't really have words to describe it."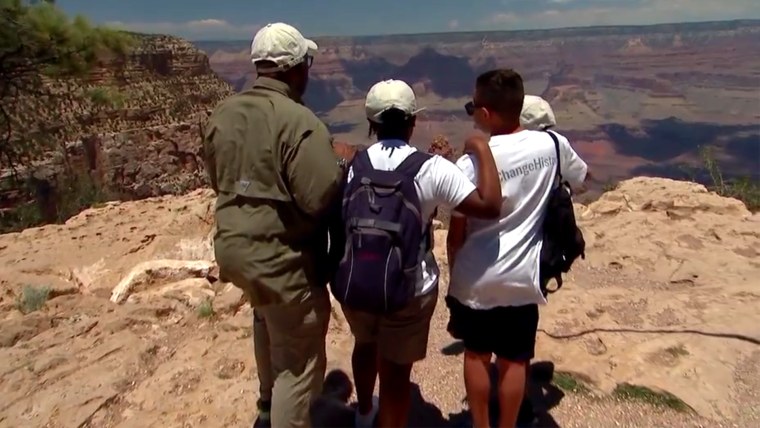 Earlier this year, Al had surprised Jahdice and her classmates, Jayson Rodriguez and Abdou Diallo, with news about the trip as a reward for becoming leaders among their school peers, making the honor roll, excelling in sports, and even helping teachers grade papers.
This summer, the students headed to Arizona for the trip of a lifetime, temporarily leaving behind their usual world of concrete and cramped tall buildings.
Their adventure began in Williams, Arizona, where they boarded the Grand Canyon Railway for a two-hour journey to the rim of the one of the world's most breathtaking vistas: a natural-made canyon 277-river miles long and about one-mile deep.
Abdou gasped in shock and covered his mouth with one hand as soon as he laid eyes on the open canyon and walked up to the rim.
"Oh my god. Natural beauty," he said.
Jason called the amazing sight "like something I never saw before in my life."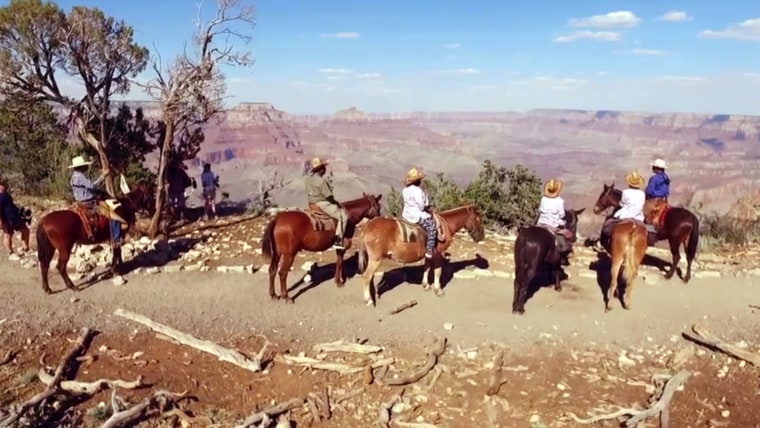 The students then got a chance to ride mules along the steep edge of the canyon. The change in vantage point also gave them a new perspective on life.
"I feel like there's a whole bigger world out there," Abdou said.
This visit to the Grand Canyon may have topped all others for Al, who even proposed to his wife in the national park.
"I think it's one of these things that, while it's making an impact on them now, I think it's something that'll stay with them for the rest of their lives. It was magic," he said.
"As many times as I have been to the Grand Canyon, I've never had a grander time because I got to see it through the eyes of these impressive young people and for that I'll forever be grateful."