/ Source: TODAY Contributor
Day after day, Earl Wallace watched Christopher Charron shuffle through the halls of Nuview Academy. Head down, swimming in an oversized hoodie sweatshirt, Charron looked like he wanted to hide. But a 12X sweatshirt and a downcast gaze couldn't conceal the then 15-year-old — the 5'8 Charron weighed 540 pounds.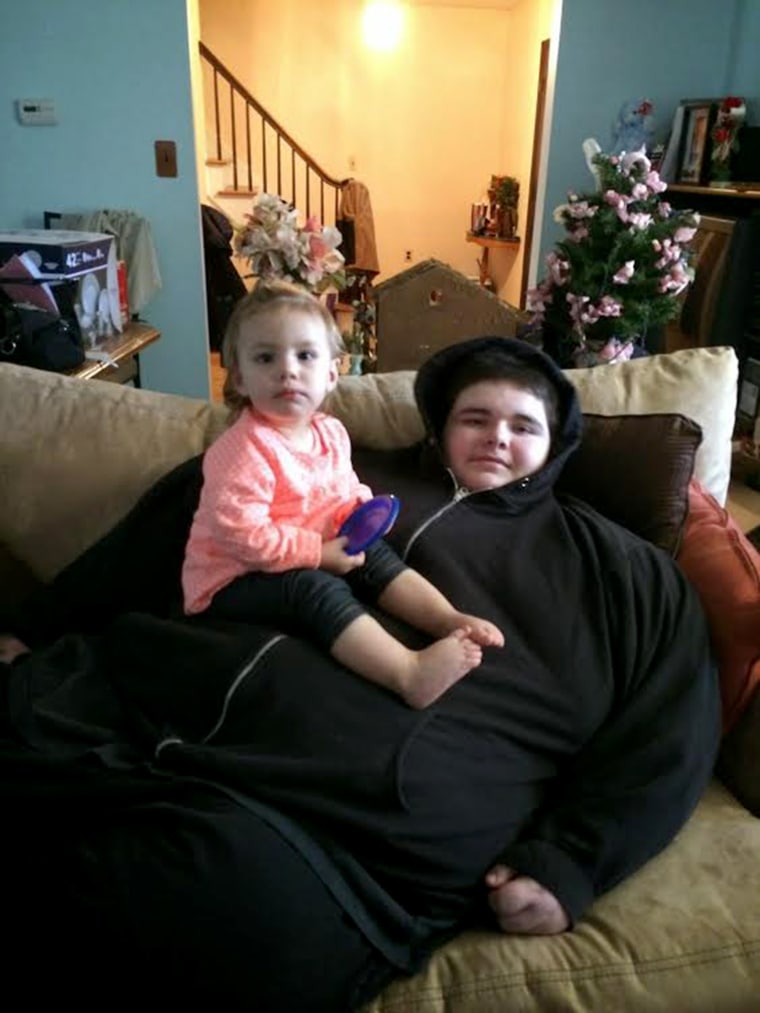 "I would look at him and see that the weight was kind of hindering him and I felt like if I could help him lose the weight, he would be able to come out of his shell a little bit," Wallace told TODAY.
And, Wallace was right. Today, the 17-year-old Charron weighs 215 pounds and plans on joining the military after high school; something that would never have happened if the mental health assistant at Nuview didn't take the time to help Charron.
But at 540 pounds, Charron felt miserable. He experienced social anxiety and stayed shut in his room when friends and family visited. He also loathed going to school because people would see him.
"I wasn't comfortable with myself," Charron says.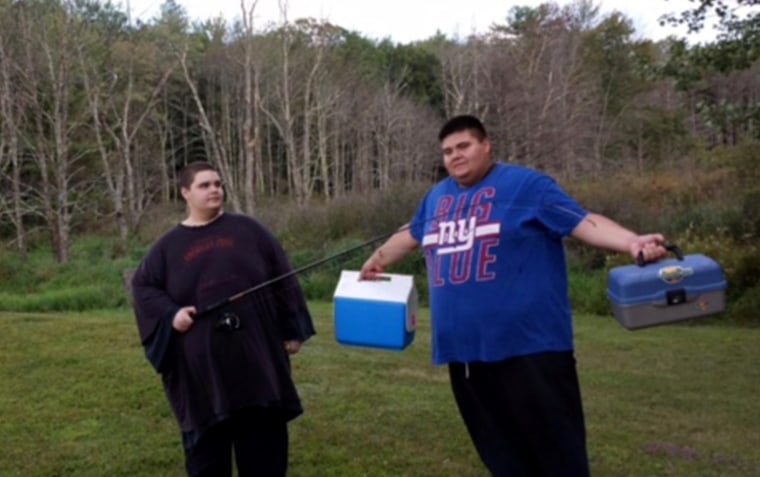 Wallace liked the kind and respectful teen, but feared for Charron's health. He approached Charron, telling him he didn't like what was happening with Charron's eating habits and weight. Wallace wanted to help; if Charron agreed Wallace would work out with him.
Charron said yes.
"I always wanted to lose the weight; I just never had the motivation to do it," he says. "I was too lazy."
There was more to it than that, of course. Charron started gaining weight after a terrible trauma: In December of 2007, Charron's father stabbed his long-time girlfriend to death and then turned on his children. His father stabbed Charron, his brother and sister, and the girlfriend's daughter. The children survived; the father pleaded guilty and was sentenced to 30 years in prison.
Mom Debbie Charron has seen her son transform since he started working with Wallace, and said she feels so proud of his hard work.
"It was the incredible weight loss, but it is also the incredible change in him. As he shed each pound it was like a pound of depression, anxiety, and anger [was] coming off him," she says.
Wallace gave Charron a strict diet that eliminated most carbs and red meat and relied heavily on vegetables and lean meats and fish. And, Charron joined Retro Fitness in Edison, NJ, to exercise with Wallace.
The first week felt horrible. Charron plodded along on the treadmill for five minutes, took a break, and stretched. Wallace made him get back on the treadmill for another five minutes of cardio with a stretch break until Charron made it to a half hour of walking.
"I would get tired after five minutes," Charron says. "When I was out of breath a lot I would say 'I don't want to do this; I want to go home.' But I just kept doing it."
At first, he hated the diet. He couldn't eat hamburgers, which he loved, and he had to cut out all that stress eating that contributed to his weight gain.
But, he immediately started seeing results. Within two weeks of working out, he lost six pounds. After six months, Charron lost 100 pounds.
"I was extremely excited. I would always just see my weight go up, not down," says Charron.
While Charron needed Wallace at first, the teen soon embraced his new lifestyle and goes to the gym without him. Yet, Wallace still inspires him.
"Earl says" are "the two favorite words from Christopher's mouth," says Debbie Charron.
And no wonder; in just two years, Charron lost an incredible amount of weight—325 pounds.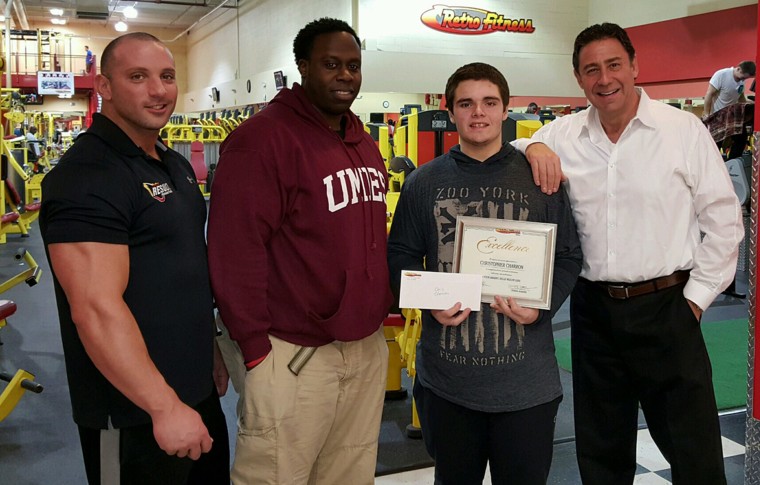 "He is the single largest weight loss of over 2.5 million Retro Fitness members [nationally] that came through the doors over the past 11 years," says the Mitch Kurtzer, owner of the Edison franchise.
Charron works out five to six times a week, lifting weights and doing cardio. While he feels more comfortable, he does carry excess skin and hopes he can get surgery to remove it.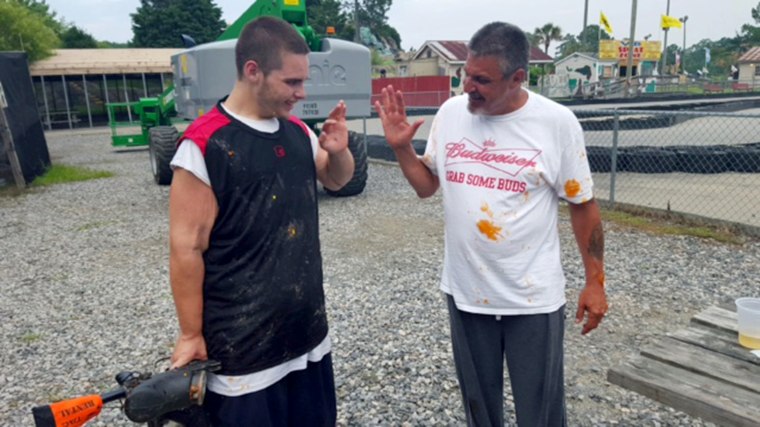 He feels incredibly lucky that Wallace pushed him to succeed.
"He would always make me keep doing it. He wouldn't let me give up," Charron says.
For his part, Wallace says he just did what anyone would do.
"I am just happy that he's able to live a normal life," he says. "Today I am proud … he lost almost two people. His whole personality changed. I am happy. He earned it."