Anthony Lenza knew what fatherhood was supposed to mean — being there to support his children.
"Being a father to me...means unconditional love," he says. "I have two beautiful children and I remember growing up, my father was always there for me and was supportive of me. I never want to stray from that model."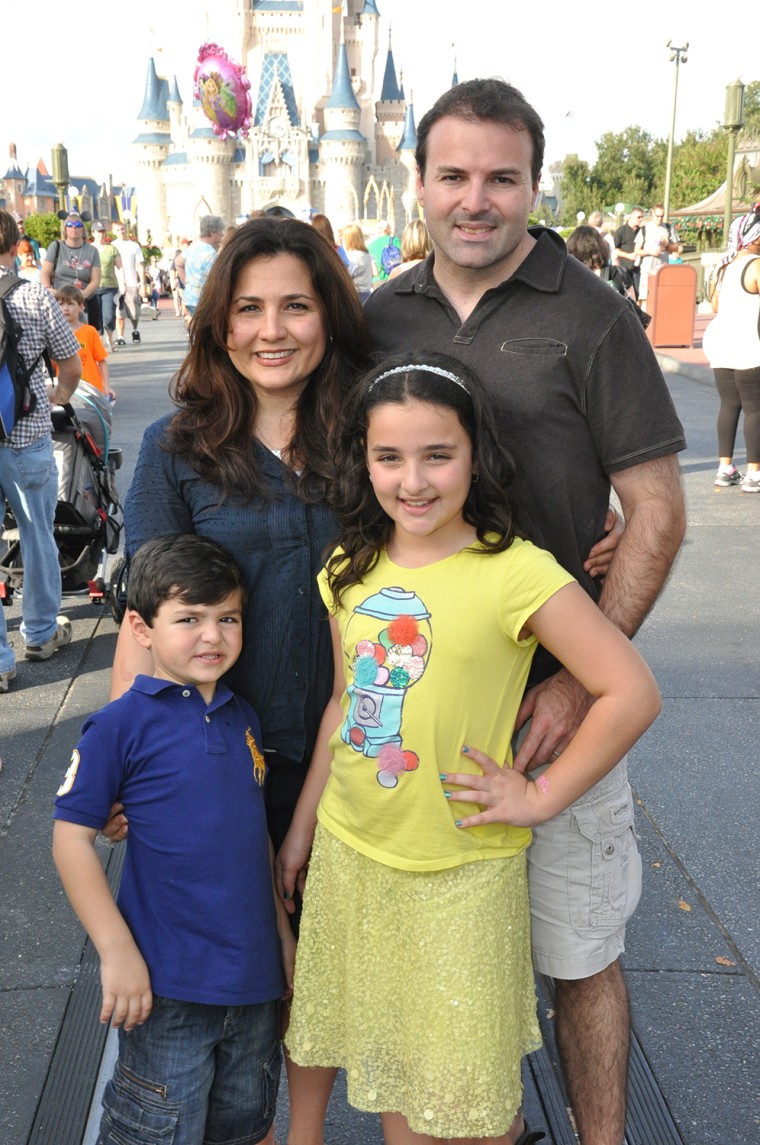 But just two years into fatherhood, in June of 2011, Anthony found he was the one who needed support, when his son — also named Anthony — was diagnosed with leukemia.
"It's probably the toughest thing that a parent has to hear when their child is given that diagnosis," he told TODAY.
The news was also tough on his friends, who quickly rallied to his side.

"He called me from Sloane Kettering telling me and describing to me the situation with Anthony, which was probably one of the worst days of my life," Kevin Skirde recalls. "Dealing with such a tragedy for my best friend, I was helpless. What do I do and how do I help him?"
Fortunately, little Anthony was treated, and is now healthy. But that didn't stop his father from asking his friends for help. He and Kevin as well as three of their friends from high school got together to create the "Five Fathers Children's Charity," a group dedicated to helping families with children suffering from illnesses.
"There's nothing special about us," Anthony says. "The only special thing is what we're trying to do for children who need help."
Through grants and grass-roots fundraising, the five fathers work to get financial aid to families with very sick kids.

"Going through the struggle myself with my son, I know that financially, it's a big stress on the entire family," Anthony says. "We do our best to help financially the best we can."

Watch video: How a group of fathers are leading the charge for children's charity
The dads have found that giving back has also given them plenty of rewards.
"It's pretty powerful when you show up to somebody's house or a location and you meet these people...the parents and the children in need," Kevin says. "It's a sense of pride that you can impact and help somebody's life."

And the group hopes their efforts will inspire other dads.
"I want to encourage other people, especially fathers," Anthony says. "This is something they can get involved in and help with their own friends. Do something like this or come along and join our charity and we'll help you along."
You can find more information on Five Fathers Children's Charity here.