/ Source: TODAY Contributor
Before Safyre Terry captured the hearts of the world with her wish for Christmas cards, the 8-year-old had the attention of Baking Memories 4 Kids, a non-profit organization that sells cookies and uses profits to send children with life threatening or terminal illnesses on cost-free vacations with their families.
Frank Squeo, the founder of Baking Memories 4 Kids, surprised Safyre at her Rotterdam, New York, home today, along with law enforcement officials and approximately one hundred guests invited to share in the moment by Safyre's aunt, Liz Dolder.
"It was absolutely amazing. There are no words to describe how many people were there supporting the family, or how beautiful Safyre was," said Squeo. "She was so appreciative and she gave me the biggest hug."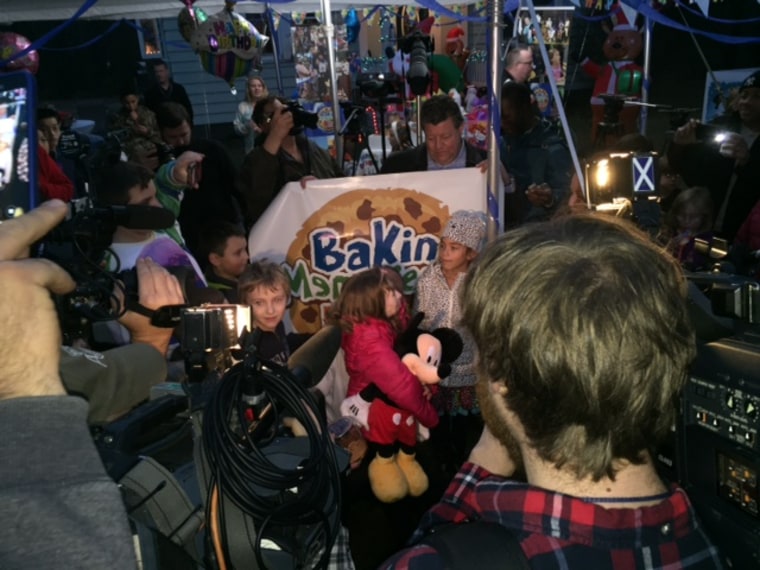 The family will be traveling to Walt Disney World in February 2016, a vacation made possible by Baking Memories 4 Kids and Give Kids the World, an Orlando, Florida, resort designed to house the recipients of such trips during their week-long vacations.
Safyre was badly burned in an arson house fire three years ago that killed her father and three younger siblings. Her father died cradling Safyre in his arms, which protected her from breathing in hot air and allowed her to survive. Her mother signed over custodial rights to the state, so her father's sister, Liz Dolder, stepped forward to be her guardian.
Safyre has undergone more than 50 surgeries since the fire, including the amputation of her foot in March 2015. It was during the hospital stay for this procedure that Dolder learned that a classmate of Safyre's, Zachary Cunniff, had nominated her to receive the vacation.
Dolder says the news was exactly what she needed to hear at such a difficult time. In a post to Safyre Schenectady's Super Survivor, the Facebook community she created, Dolder said she learned of the trip on the hardest day of that hospital stay, a day when Safyre had broken down crying three different times, and Dolder was missing home and feeling overwhelmed.
Read more: Baking Memories 4 Kids teams up with the Yankees
"I was so emotional and so happy when Frank told me about the trip," Dolder told TODAY Parents. "To know that, for one week, I will get to forget about all the pain and take a vacation with my family — it's wonderful."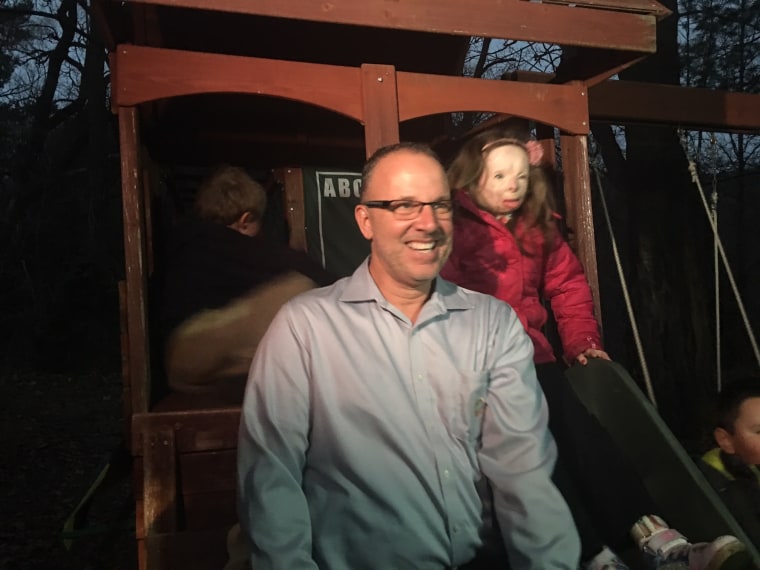 Christina Metz is the senior vice president of Baking Memories 4 Kids, and says that the organization provided a similar vacation to Safyre's classmate, Zachary's, family last year. Zachary's brother, Caleb, has spinal muscular atrophy (SMA) and their father, Trooper David Cuniff, was tragically killed in 2013 after being struck by a vehicle while conducting a traffic stop.
"Zachary's mom, Amy, told us that Zachary wanted to nominate Safyre because all of the Frozen characters there are at Disney World, and he knew how much she loved the movie," said Metz. "We love Safyre's sheer fight and determination — her story is definitely one of hope and inspiration."
In addition to the trip to Disney, Safyre's post office box has been flooded with cards, gifts and letters since her story went viral last week. Dolder posted to her Facebook community this weekend, sharing photos of a volunteer effort that took place to help Safyre open all of the mail she has received.
The family's YouCaring fundraiser site, which once had a modest goal of raising $15,000, has raised more than $300,000 to date, as support pours in from around the world.
Cards for Safyre can be mailed to: P.O. Box 6126, Schenectady, NY, 12306.