/ Source: TODAY Contributor
First-time mom Ayla Heller, 19, and her boyfriend, Dalton Henderson, 23, are completely in love with their new daughter, Madison ("Maddy"), born August 30. Maddy is a healthy, thriving newborn who loves to be held and cuddled, which makes it hard to believe that her parents could have easily lost her just weeks ago.
Now Heller is speaking out about their near-tragic birth story in an effort to encourage other pregnant mothers to trust their instincts and "always go in" if they think something might be going wrong in their pregnancies, she told TODAY Parents.
Heller told Maddy's story on her Facebook page, where her post has been shared almost 20,000 times since: The day she hit 38 weeks in her pregnancy, she had a "normal" day — with the exception that she noticed Maddy wasn't kicking very much. Assuming the baby was having a "less than active day," which Heller wrote happened regularly, she went to work near her home in Portland, Oregon.
But by 7 p.m. that evening, when Henderson put his hand on her stomach and asked if the baby had been kicking, Heller realized that though she had felt her adjust once or twice, the baby had not kicked all day.
After drinking cold orange juice and poking her belly, Henderson and Heller listened to Maddy's heartbeat in the womb using a fetal Doppler monitor. "We became a little panicked, but since I had felt her adjust positions and heard her heartbeat, I knew she was at least alive, so I didn't know what to do," said Heller.
Never miss a parenting story with the TODAY Parents newsletter! Sign up here.
Heller turned to the internet for guidance, but was confused about what she read there. "Half of everything I read said go in [to a doctor] immediately, and the other half said that babies run out of room to kick," said Heller.
So Heller texted her mom, Sara Heller, who immediately told her to go to the labor center or, at the very least, to call her midwife. Heller's midwife directed her to the labor center, where she was hooked up to fetal monitors to track Maddy's movement and given orange juice and ice to try to encourage the baby to move.
When Heller's midwife arrived, "she wasted no time to inform me that things were not looking the way they wanted," said Heller, and that she would need to have the baby by emergency Caesarian section that evening. Fearing that Maddy would have life-threatening complications, Heller's medical team rushed to deliver the baby.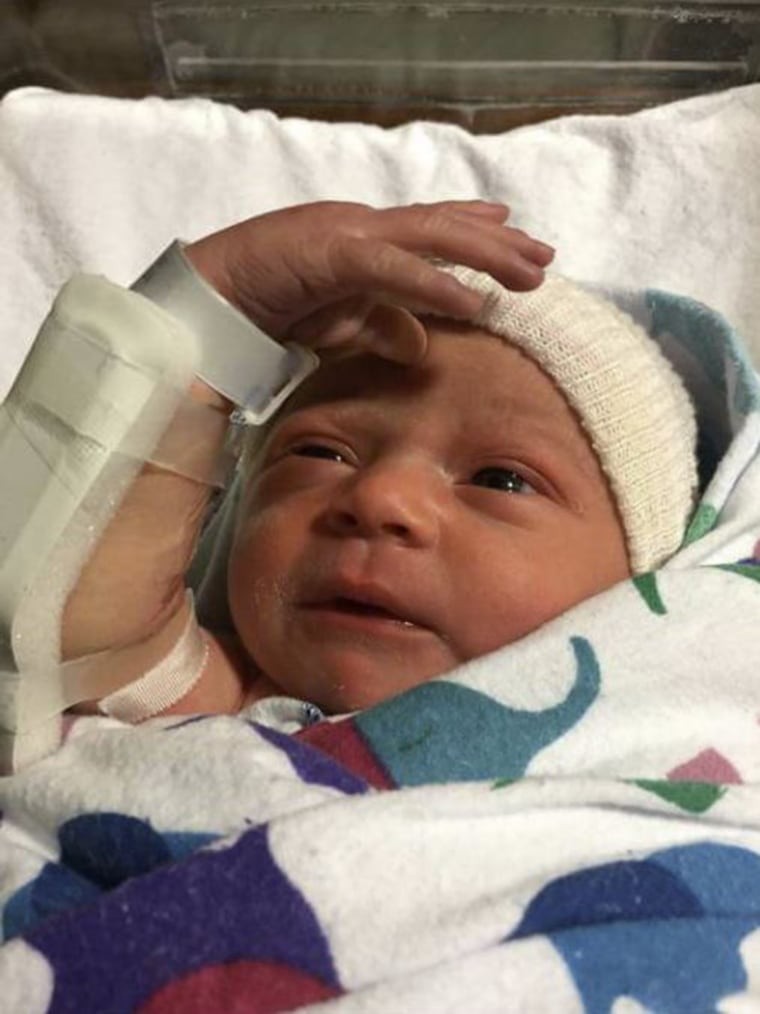 When she was born, Heller said Maddy "came out fine and cried a little bit, but she needed oxygen." Later, Heller's medical team told her that her placenta had aged prematurely and calcified. "I was also told they don't know why this happens, and there's nothing I could've done to prevent it," said Heller. Maddy had stopped kicking because the placenta was not delivering adequate oxygen and nutrients to her and her body was trying to preserve her energy.
Heller's mother asked her medical team what would have happened to Maddy if she had not gone in to the labor center when she did. "'She wouldn't be here,' was the reply," said Heller. "She wouldn't have made it the rest of the night."
After her experience, Heller has a message for other mothers: pay attention and always trust your instincts. "I think so many women are afraid to get checked out because they think they're overreacting or that they will look dumb if nothing is wrong," she said. "But we need to push that fear aside. At the end if the day, wouldn't you rather look silly and get sent home than risk something being wrong and not getting the help you need?
"You know your body and baby better than anyone else, so if you feel like something is wrong, then go get checked out," she said. "Don't wait, don't doubt yourself, just go! There's no harm in it. That's what the medical staff is there for."
Heller said she almost waited to go to the labor center until the next morning because she didn't want to disrupt her boyfriend's sleep when he had to work early the next day. "But had I not gone in then, I wouldn't have my sweet Maddy," said Heller. Heller credits her "persistent mother and caring boyfriend" for pushing her to follow her instincts.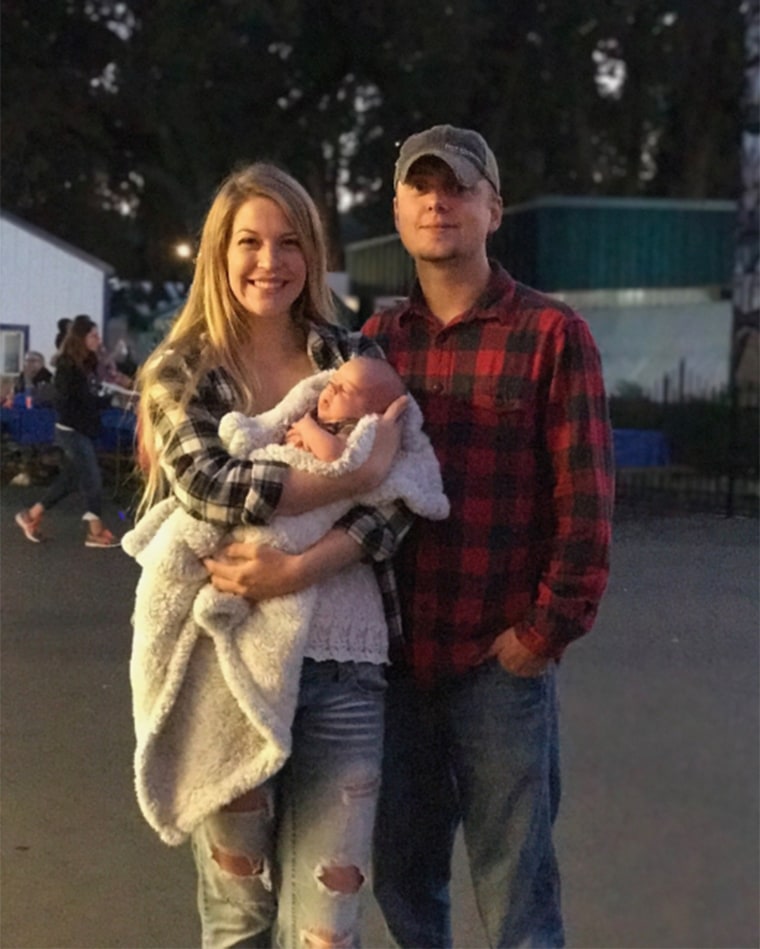 Women's health expert Dr. Donnica Moore told TODAY Parents that though only 1 in 160 pregnancies result in a stillborn baby, they still account for 26,000 fetal deaths per year, and pregnant women should listen to Heller's story as a cautionary tale.
"I am SO happy to hear that Ayla's story has a happy ending," she said. "If you feel like anything unusual is going on with your baby, call your doctor or midwife sooner rather than later. While many women are worried about bothering their doctor with a 'trivial' question or concern, your doctor will agree that it is far better to ask than to regret it later."