/ Source: TODAY Contributor
Photos can play an important role in a family's life, whether they're framed on the wall, carefully tucked into albums, or shared proudly on smart phones and Facebook.
But once a couple gets a divorce, what happens to those special photo shoots with mom, dad and the kids? For Alaska mom Victoria Baldwin and her former husband Adam Dyson, who have a young son, Bruce, they continued.
When Baldwin posted a series of the photos on the LoveWhatMatters website explaining that she and her ex continued to take photos together, she created quite a buzz.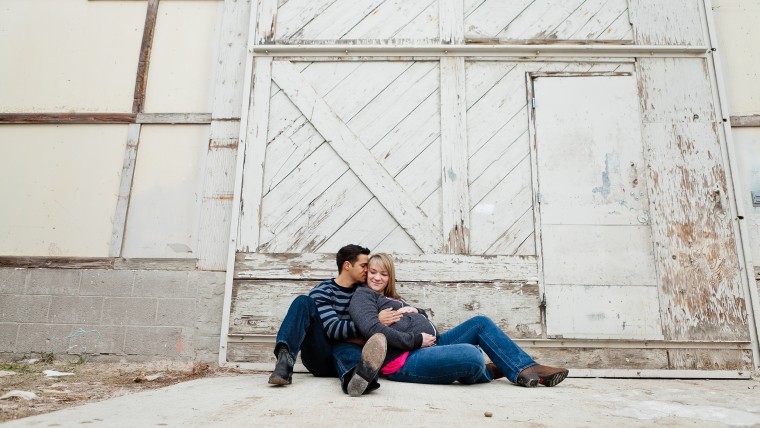 For more great stories to make you smile, be sure to like The Upside on Facebook.
"Adam and I are not perfect co-parents, but we made a deal when we got divorced, to put our son first and to value the richness that we each bring to his life, for different reasons," Baldwin wrote on the site. "So yes, we still have a family portrait taken, and I still pay good money to have the images printed, framed, and placed in our son's bedroom; he may not grow up with parents who live in the same house... but he will grow up to see respect, kindness, empathy, compassion, perseverance, flexibility, and even sacrifice being modeled by both of his parents and he will know it is possible to fall out of love but never fall apart."
Baldwin told TODAY Parents it wasn't a difficult decision.
"It only seemed natural to continue to document our lives," she said of the post-divorce pictures. "Even if they weren't 'normal' for everyone else, they had become our normal."
Her ex-husband told TODAY the two are on the same page about the family photos.
"The idea is, even though mommy and daddy are not together anymore, and we aren't in a sense, a family, we still are a family," Dyson said. "We want him to know that mommy and daddy will always love him, and do what we can for him to the best of our abilities. "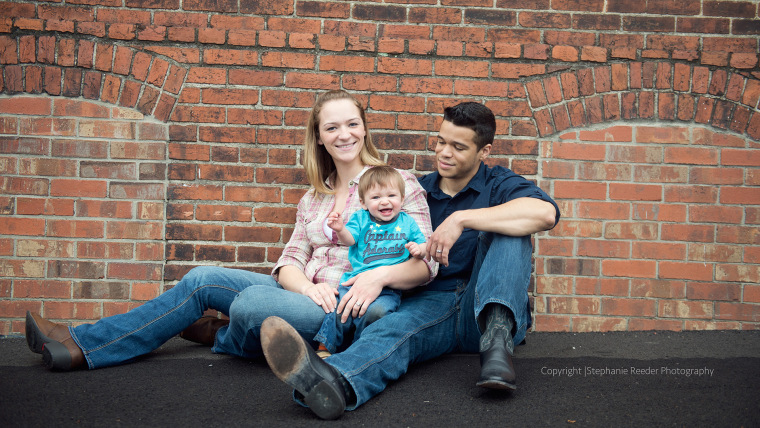 But Baldwin said she isn't trying to paint herself as a perfect person, and it took some soul-searching to get to where she is now.
"In the fall of 2014, when we were at the beginning of our separation, I admit that I wanted Adam to hurt as I did," she said. But after an incident where she berated her ex in front of their son, then 18 months old, she realized this was not the example she wanted to set.
"It's been more than two years since that epiphany and to say Bruce has blossomed is an understatement!" she said. "What starts in the home changes the world — and we truly believe that we've found a normal that works for us."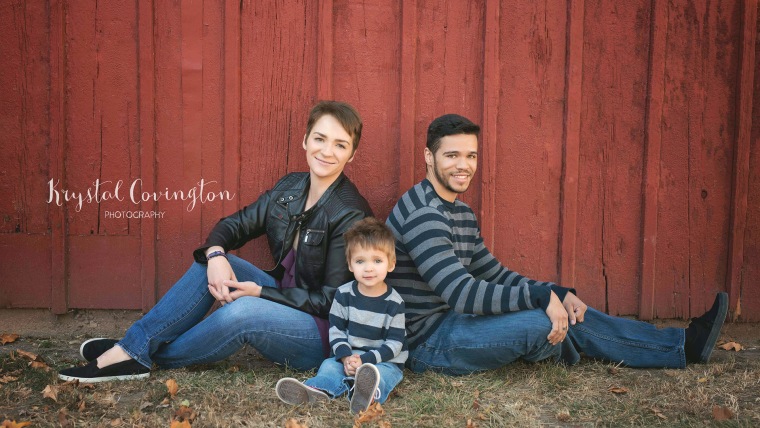 Of course, once her tradition was shared with the public, some have reacted negatively, commenting that the family photos will end once one or both of them meet a new romantic partner.
"I don't anticipate our tradition changing," Baldwin said."If our tradition changed, I believe it would be to include our respective significant other in family photos as well. The more people that Bruce has surrounding him with love, the better."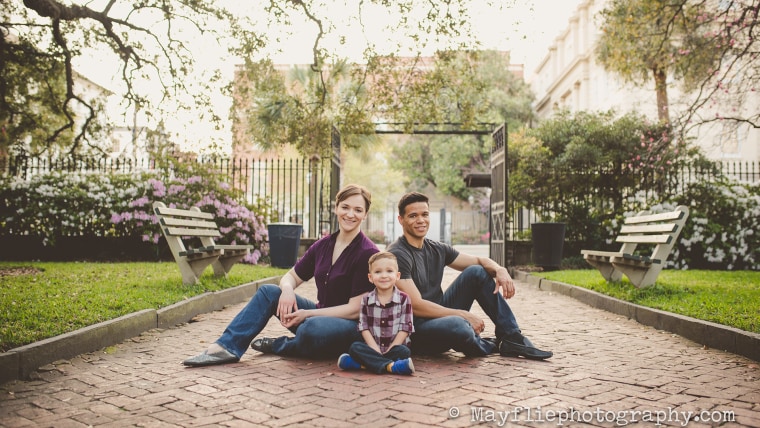 And Dyson agreed. "Oh yes, we plan on continuing this tradition," he told TODAY. "I don't think things will change if either of us enter a relationship again. This is something special for Bruce. Yeah, we're not together anymore and it may seem weird to others that we still do family photos, but we're a team. We're not inappropriate, we're not awkward around each other, we respect each other, we're friendly, we do what we can for our son, and this is something that I believe we won't change for anyone just because they feel uncomfortable about it."