For Steve and Darnelle Mason, coping with the 2009 death of their daughter Lisa is traumatic enough, but the California couple's continued struggle to pay off her student loan debt — which they say exceeds $200,000 —has made recovery even more difficult.
Since lenders haven't forgiven the debt, the couple is pleading for public political and financial support. In addition to launching a Change.org petition to "allow student loans to be eligible to be discharged in bankruptcy," they've set up a GoFundMe page to try to offset their costs.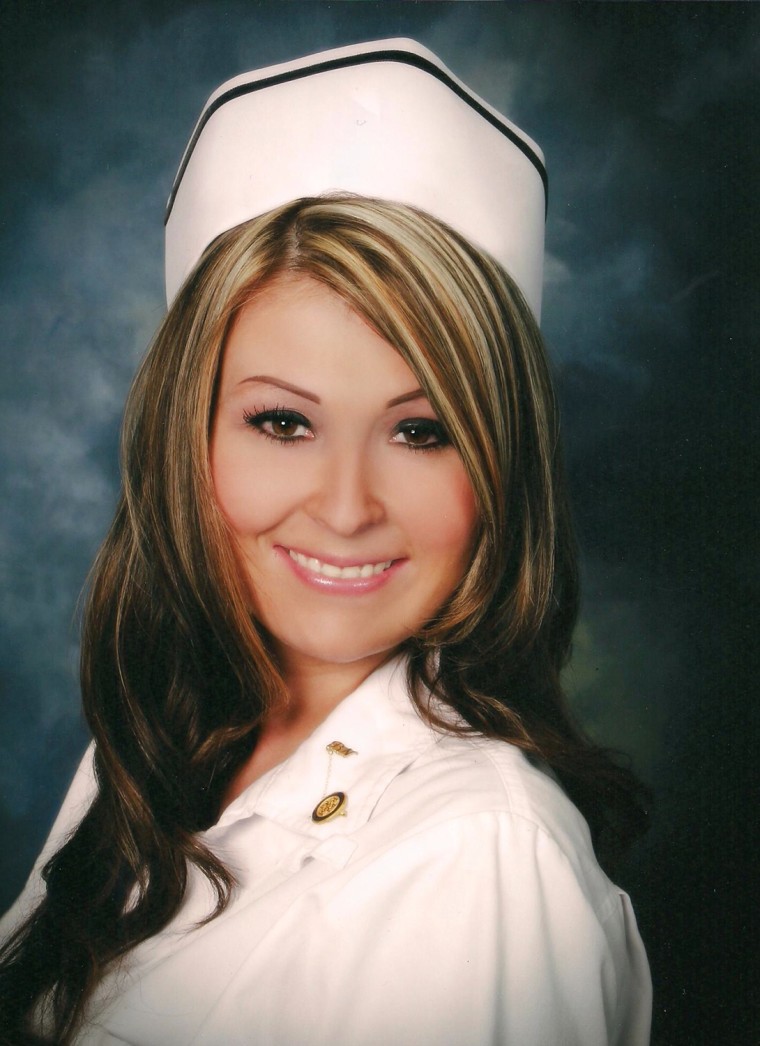 "The frustration for me is that I can incur any other kind of debt — I can buy luxuries, I can travel, I can do all kinds of things — and that debt can be discharged in bankruptcy if I become unable to pay for it," Steve told TODAY.com. "This debt, where young people are falling into debt to better themselves to become productive members of society, can't be discharged through bankruptcy. It seems like it's backwards."
In 2007, Lisa graduated from San Bernardino Valley College and began her career as a critical-care nurse. Just two years later, the single mother died suddenly, due to liver failure, at age 27, leaving behind three children between the ages of 4 and 9.
"You're never prepared to bury a child," Steve recalled. "Because it was unexpected and so sudden, it hit us like a ton of bricks."
Assuming full legal guardianship of Lisa's kids, the couple knew the transition wouldn't be easy, but they said they didn't expect Lisa's student loans would devastate the family's finances for years.
Since Steve had co-signed on Lisa's private student loans, the onus was on him to pay off her initial debt of about $100,000. The debt swelled to more than $200,000, due to late penalties and interest rates, exhausting their retirement funds and debt forbearances in the process.
"Most people don't think about a 25-year-old dying," Steve said. "I co-signed in the event she didn't make her payments. I wasn't thinking it would be a situation in which she couldn't make her payments, because of her death...Most of the people who find themselves in this position were like us. We always had good credit. We always paid our bills. But when it becomes just impossible to do, and there's no recourse, you're just trapped."
A senior pastor of the Redlands, California-based Oasis Church, Steve told TODAY.com his annual salary is "less than $75,000," and Darnelle, a director at that church, doesn't make as much as he does.
Darnelle said many other parents in her position would have also co-signed for the loans. "My daughter needed help," she added. "She had a really admirable goal, and she did achieve it, and she also had young children, so, we did what we could to help her."
Lisa tried to apply for more federal student loans, which may have been forgiven after her death, but didn't qualify for them, according to her father.
"Most young people just graduating from high school have no job experience, no credit history and no income," Steve said. "So, to qualify for [federal student] loans is really difficult."
Private student loans, by comparison, don't require lenders to dismiss remaining debt, even in the event of a student's death.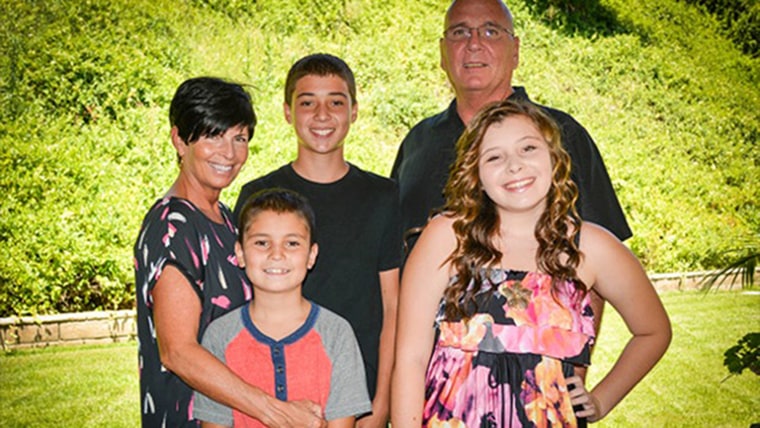 "We pleaded with [lenders], we talked with them, we sent them the death certificate, everything, saying, 'There's just no way that we can take on all this debt,'" Darnelle said. "There was just no leeway. It's been terribly overwhelming. I wake up every night with the burden. The burden is quite heavy. You just don't know how you're going to get out from under it."
Some of the private loans Lisa secured in 2006-07 were transferred to a group called National Collegiate Trust, which Darnelle said doesn't provide direct contact information on its letterhead, but indicates it's managed by American Education Services.
Keith New, a spokesman for AES, said he couldn't legally speak with the press about the loans his company managed for Lisa and now Steve Mason. In more general terms, he said AES is "always an advocate for the borrower," but cannot waive outstanding debts, because that's a decision only the lenders can make. "We don't own the loan," New added. "It's not our asset. ... Our hearts break when these sorts of things happen, but the role of servicer is so limited, that there's nothing we can do that requires action."
Navient is another company that manages Mason's loans. Via email, Navient spokeswoman Nikki A. Lavoie told TODAY.com that it's company policy to "work with the co-signer to assess his/her financial circumstances," which can mean reducing the balance, reaching a settlement or forgiving it in full. After receiving permission from Steve Mason to discuss his case, Lavoie said her company manages three of his loans, whose combined remaining balance is less than $28,000. Interest rates on those three loans have been reduced to zero, she added.
Although some politicians have introduced legislation that would allow for private student-loan forgiveness in the event of death, no such law has passed. Addressed to President Barack Obama, the Mason family's Change.org petition had collected more than 2,700 signatures as of Thursday afternoon.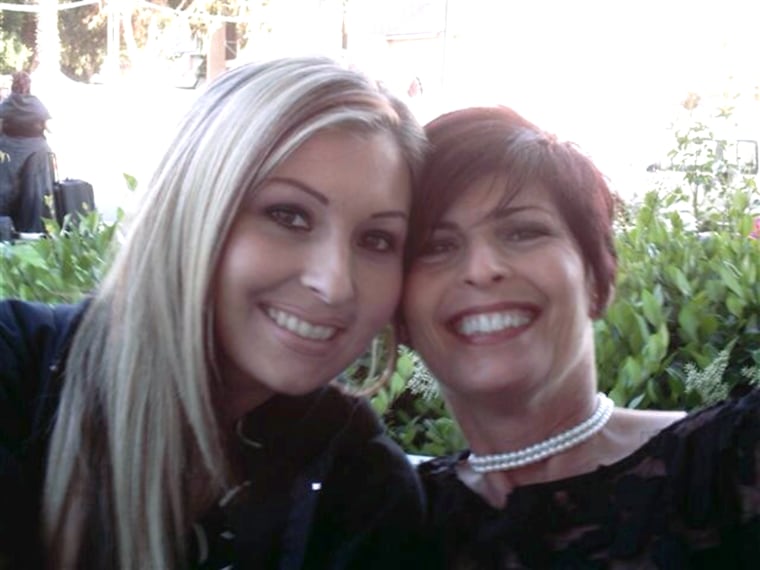 "Student loans are the only debt that cannot be discharged in bankruptcy," reads part of the petition. "This has created a financial crisis for our family, as well as for countless American families. Extreme situations like ours should qualify for either loan forgiveness by the lending institutions due to extreme financial hardship, or they should be able to be discharged in bankruptcy, just like every other type of debt."
Steve considers the problem an epidemic. "I've been inundated by emails from people with stories very similar to mine, even without the death component of the story," he said of the attention he's received since the family's story was first covered by CNN Money. "People are struggling. The weight of these student loans has got to be affecting the economy."
In response to commenters who responded to the petition by criticizing the family and demanding accountability for Lisa's debt, Darnelle told TODAY.com she respects their opinion but hopes they'll see the situation from her family's perspective.
"She's gone," added Darnelle. "It's not like she's being a flake and just ignoring this."
Since its Tuesday-afternoon launch, the Mason family's GoFundMe page has raised more than $10,000 toward its goal.
And after a lawyer from the Gaba Law Corporation in Laguna Hills, California, contacted Steve on Wednesday to forgive debts totaling about $12,000, the page's fundraising goal was readjusted from $200,000 to $188,000.

"It's just really heartwarming that so many people who don't know us are compassionate enough to try to help us," Steve said. "We started this just to get the story of student-loan situation, not our own personal situation, out there in the media, and it just kind of blew up. There's going to be a legacy left for these three kids, because they're going to see the kindness of so many strangers. It's going to be a good lesson for them, I'm sure, and I hope, that when they get older, that they remember this, and that they'll do the same for other people."
Even if the family is able to pay off their entire balance or have it waived through financial and political support, posthumous debt remains a national crisis, Darnelle said.
"I don't think parents who co-sign for their children should have to live with that," she added. "We know we're not the only ones."
Follow TODAY.com writer Chris Serico on Twitter.