/ Source: TODAY Contributor
When AliceAnn Meyer's son, Jameson, now 6, was born with a rare genetic disorder that prevented his head and face from developing correctly, the San Antonio, Texas, mom started a blog to keep family and friends informed of his condition.
When she learned that a photo from her blog, Jameson's Journey, had been turned into a cruel Internet meme, Meyer began fighting back, reporting every version of the photo she could find, and writing a touching blog post about her experience.
"If you are going to laugh and share this meme, I think you should know exactly what it is you are sharing and laughing at," Meyer wrote in the post. "So, to everyone that 'LOL'd', shared, and posted that meme, let me start by introducing you to the child you find so funny. His name is Jameson. He is very real, and he was born with Pfeiffer syndrome."
Meyer says she became aware of the meme, which compared Jameson to a pug, after a friend saw it on Facebook. The mom of five calls her battle against the image a "non-stop fight," adding that for every image that she succeeds in having removed, more soon appear.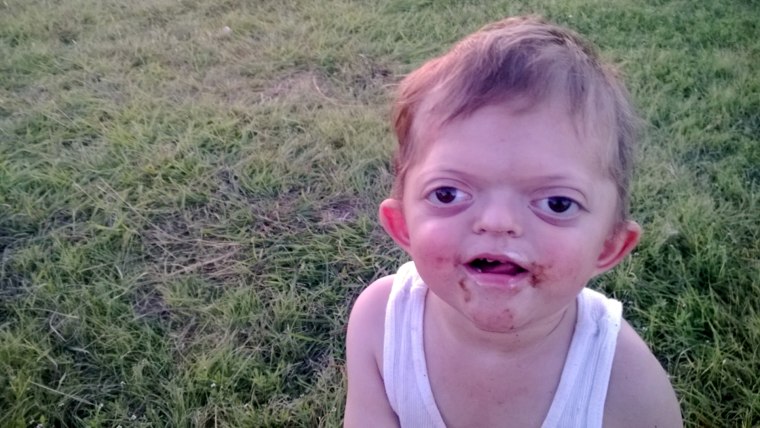 "I wish there were more safeguards for our children in circumstances like this," Meyer told TODAY Parents. "It seems that if a report by anyone involves a child, the content should immediately be disabled until the issue is reviewed by a staff member… I can't track down every meme of Jameson out there, but if we were able to get results by reporting as strangers, we could build a safer cyber environment for our kids."
Meyer says that while she was sad to find the image of her son had been altered in such a way, she has been amazed by the support she has received from followers of the Facebook community she maintains for Jameson, and by how many families have contacted her to share similar stories.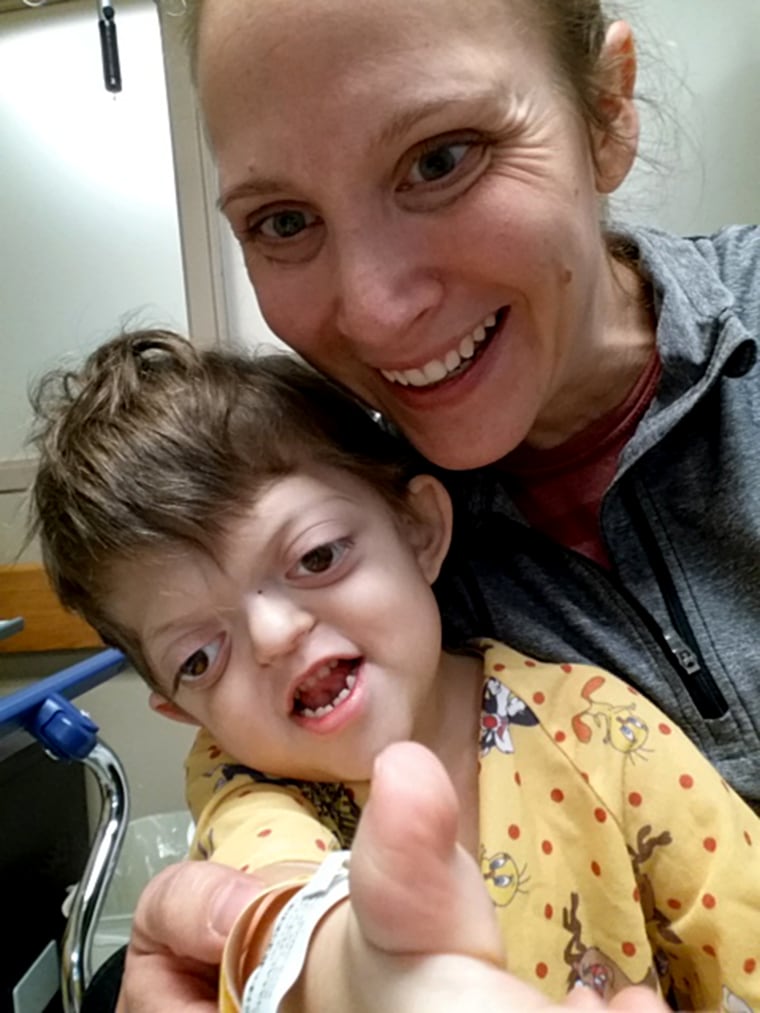 "It means a lot to stand up together and spread awareness about treating others with kindness," said Meyer. "No one has the right to take one of your photos and use it to humiliate your child… just because it's the Internet, doesn't make it right."
Never miss a parenting story with the TODAY Parenting newsletter! Sign up here.
Meyer and her husband Frank plan to continue to fight against the image, filing copyright infringement claims on every version that appears. Through her blog post about the ordeal, Meyer also hopes to shine light on many aspects of the family's story.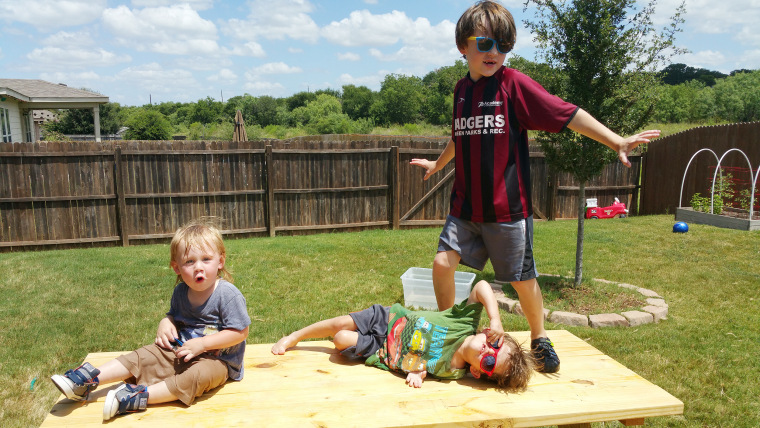 "I hope that people who read the post will definitely learn about the craniofacial community and about Pfeiffer syndrome, which is one of many craniofacial syndromes," said Meyer. "And I hope they start to think twice about what they're sharing online — even if there's a meme with a child who doesn't have any physical abnormalities, that child is still only a child."
Meyer says Jameson is a very active little boy, who loves his family and playing with his four brothers, Jackson, 9, Jasper, 4, and twins JohnWayne and Jagger, 9 months.
"He is literally into everything, and is a walking tornado. He has a devilish personality, and likes to joke around and get a laugh out of you. He loves to help me… loves technology, loves taking pictures and trying to figure out whatever electronic device he can get his hands on," said Meyer.
"It struck a chord with me when (someone who posted the meme) told me that the photo was not even a real person — that it was a photoshopped image. I just thought this was a great opportunity to educate people… there is a person behind that photo. He is very real, as are so many other kids."
This story was originally published on February 5, 2016, and updated on February 9, 2018.