When babies destroy a delicious dessert in celebration of their first birthday, it's usually pretty adorable. But this little guy's epic cake face-plant might be the cutest of them all.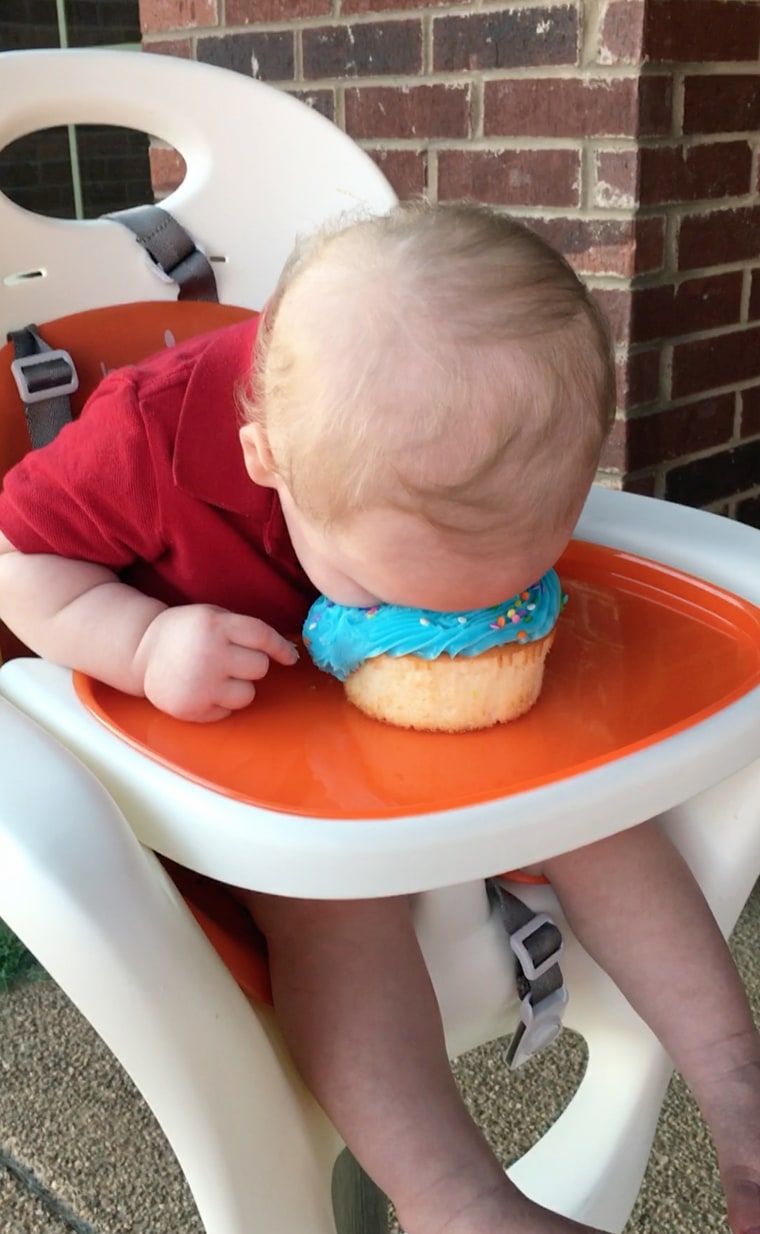 Wyatt Sanderson, 1, was celebrating his birthday Sept. 22 when his family presented him with an individual cake. The small gathering, including a few family friends, was meant as a practice run ahead of a bigger birthday bash days later.
Wyatt had never had cake before and was clearly unsure of what to do.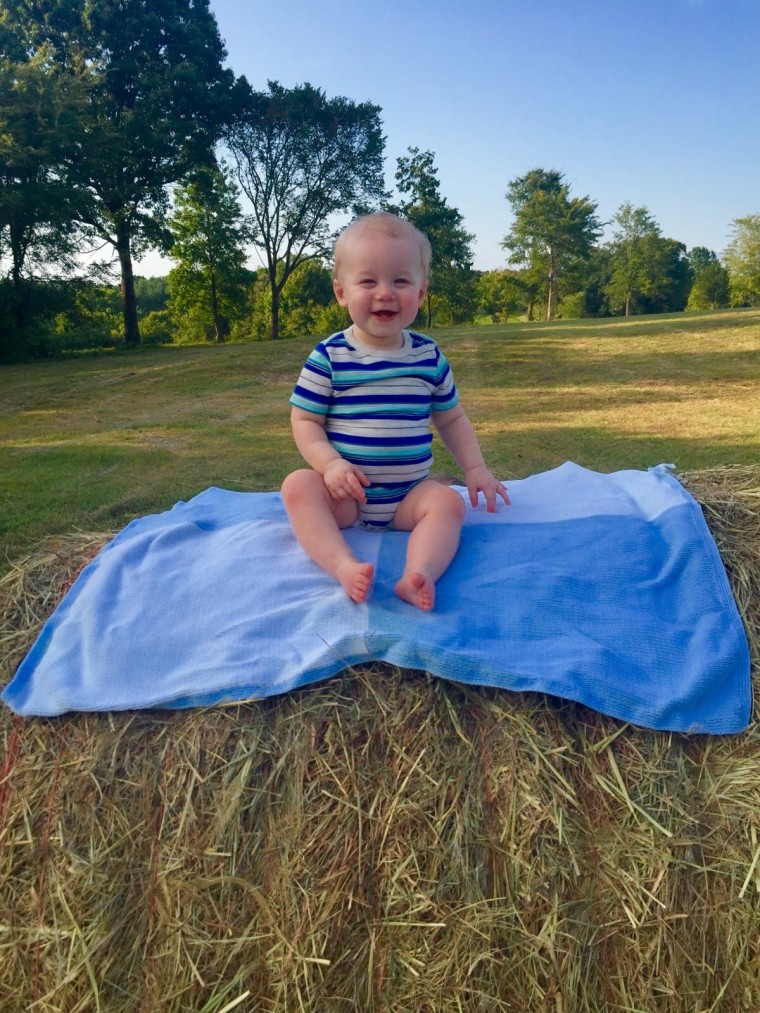 "He eats regularly every day," Wyatt's mom, Danielle Shoptaw, told TODAY. "I have no idea why he decided to go face-first."
RELATED: Oh, baby (cakes)! See the 'smash' trend taking 1-year-old parties by storm
After sticking his face straight into the frosting, he finally started chowing down on the cake and made just a bit of a mess.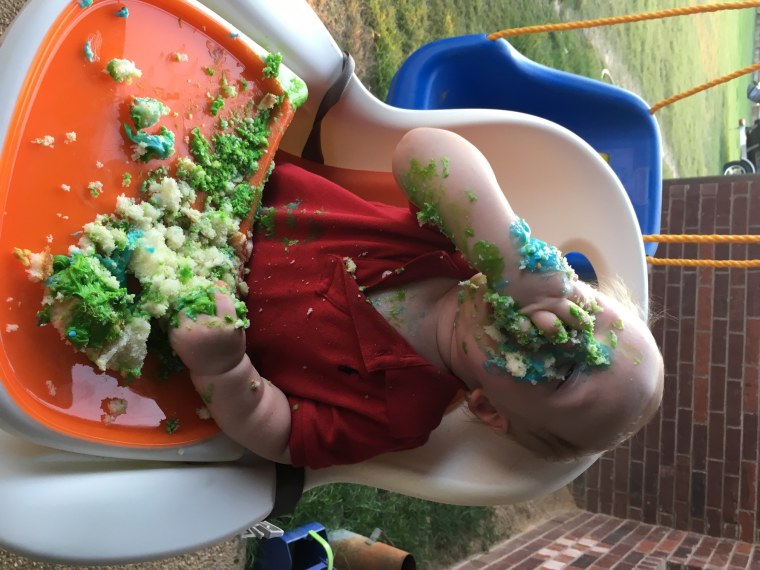 "He was so excited about it he was shoveling it in his mouth," Shoptaw said.
We've just now learned that face-first is the ONLY way to eat cake so it seems like this toddler is wise beyond his years.
RELATED: 8 ideas for a fun, budget-friendly first birthday party
Shoptaw told TODAY she and her friends couldn't contain their laughter as they watched the moment unfold. "He kept looking at us and opening his mouth up as wide as he could."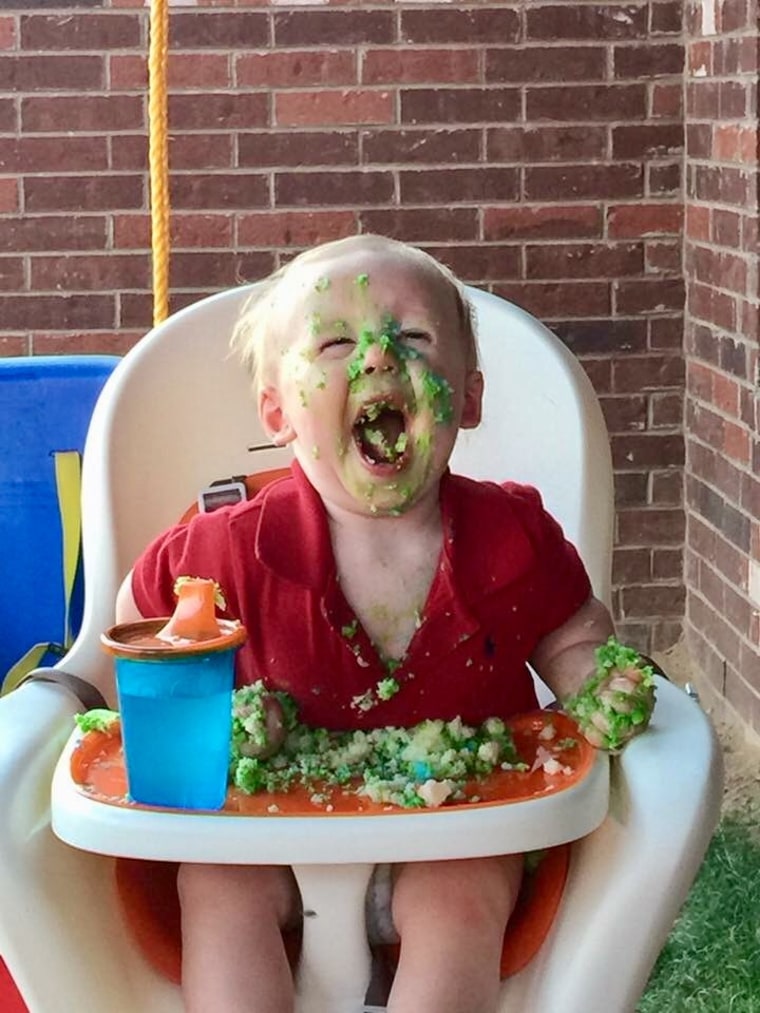 Despite the sublime moment, when Wyatt's more formal birthday party rolled around days later, he wasn't as excited. "He just stared at it and stuck one finger in it," said Shoptaw.
It seems like nothing will ever compare to that first bite. Happy birthday, Wyatt!