A decorative sign hangs in my daughter Ashlyn's bedroom. It reads: "ADOPTION…. When a child grows in its Mommy's heart instead of her tummy."

This couldn't be more true. And it's the message I want to share with Matt and Melanie Capobianco, the South Carolina couple whose case, Adoptive Couple v. Baby Girl, was ruled on today by the United States Supreme Court.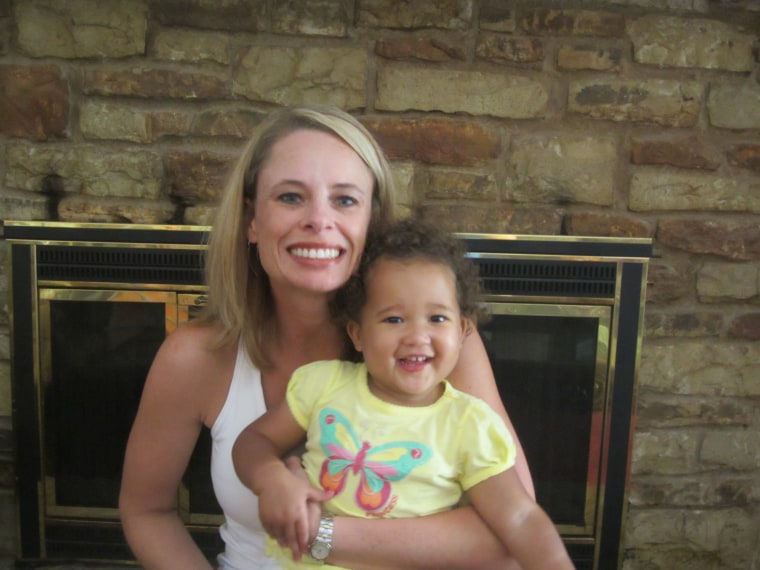 The court overturned a ruling by the South Carolina Supreme Court that the couple's baby girl, who they adopted at birth, be returned to her birth father, a member of the Cherokee Nation who had given up his parental rights. The U.S. Supreme Court ruled Tuesday that the Indian Child Welfare Act did not apply to "Baby Veronica" because the biological father "never had custody" of the child and had abandoned her prior to her birth.
I'm so joyful that their prayers have been answered and their precious 3-year-old daughter, Veronica, is finally going home to them. Where she belongs.

There are only a handful of people who can relate to the adoption journey the Capobiancos have been through. My husband Bill and I are among those people because we, too, had to fight the Cherokee Tribe to keep our adopted daughter. And while thankfully we, too, had a happy ending, the fear and emotional toll of that fight was almost unbearable.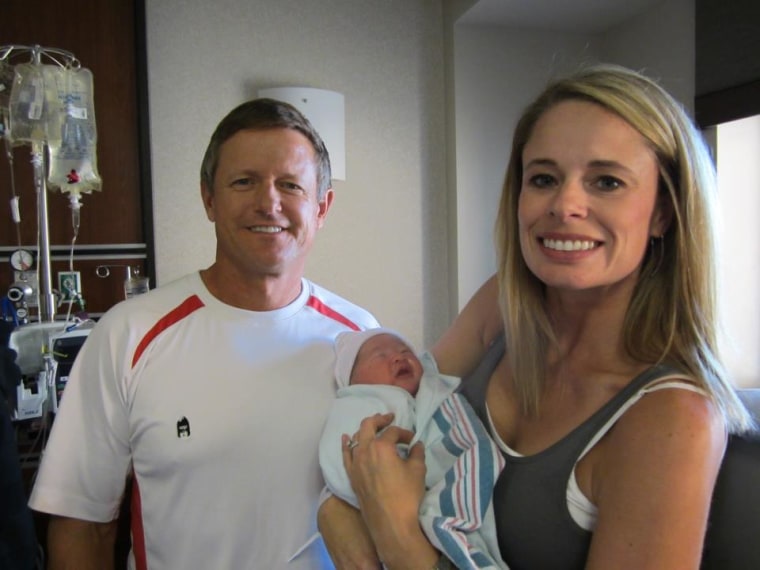 Bill and I met playing tennis, fell passionately in love with each other, and got married in 2010. When medical tests revealed we would most likely not be able to conceive, undeterred, we felt this only meant that God's plan all along was for us to adopt. After numerous challenges, we found an adoption lawyer with the perfect birth parents for us. From that moment on, I can promise that although I wasn't the woman carrying this angel, I began the bond with our unborn daughter and the birth mother. Bill and I were both in the delivery room as Ashlyn Rae Towler entered the world on October 18, 2011, and we brought her home from the hospital the next day.

From the beginning of the adoption process, we knew of the Indian Child Welfare Act, which gives tribal governments a strong voice concerning child custody proceedings that involve Native American children. And we knew of Ashlyn's ethnicity: 50 percent African American, 48 percent Caucasian, and 2 percent Cherokee. Since she was only 2 percent Native American AND both birthparents had chosen us to adopt this child, what was there to worry about, right?
We fully expected to finalize our adoption by Thanksgiving, but the dreaded news arrived November 1st, just two weeks after Ashlyn's birth. The ICWA requires the tribe to be notified of any custody issue or adoption involving a child that is eligible for membership in the tribe, and this was part of our adoption legal documents. The Cherokee Nation filed a notice of intervention in District Court in Oklahoma City to challenge our adoption and try to take Ashlyn from us. But how could they? This just didn't make sense.
Over the next seven months, as our fear grew, we had multiple court dates and attorney meetings. This is when we first heard about Baby Veronica and the Capobianco's fight. In fact, we were facing the same tribal attorney that was representing the Cherokee Nation in their case.
When the Capobiancos were ordered by the court in December of 2011 to return Veronica to her birth father, Ashlyn was 2 months old. Hearing of their fate made me crazy with panic. I would routinely and uncontrollably break down. The constant fear of losing my girl affected my daily life in so many ways. It dominated my thoughts and affected every relationship I had. In my case, it also revealed to me how strong of a support group Bill and I actually had – family, friends, an entire community.
Not a single day went by that I didn't think about what the Capobiancos were going through. Melanie Capobianco was the only mother Veronica had ever known. To be ripped from the love and nurturing of your family when you are 2 years old had to be traumatic for Veronica. It had to be traumatic for everyone involved. I could not stop worrying: Were we going to be next?
During our fight, I reached out to Melanie Copobianco via e-mail and let her know she wasn't alone, and that we were praying for the return of Veronica to her true parents. Given our shared experience, it was natural that Melanie and I found strength and support from one another, mom to mom. In one of her emails, she wrote: "Your daughter is very lucky to have found you. This all really is about love, after all."

Adoption has this unique dimension of connection — not only to your own family, but beyond, widening the scope of what constitutes love, family ties, and community. It is a larger embrace. By adopting, we stretch past our immediate circles and, by reaching out, find an unexpected sense of belonging with others.
Bill and I were so blessed to come out victorious. Following a nearly 16-month long exhaustive, expensive, and emotionally shattering process, we won our trial on December 30, 2012, and the Cherokee tribe elected to not appeal the case. The adoption was finalized before a judge one month later.
Ashlyn is home with us, her parents. Where she belongs.