After a three-year wait, Jennifer and James Grover's two sons are finally home.
The Utah family's lengthy journey began in 2012 when they first began the process of adopting Joseph, 14, and Bronson, 7, from the Democratic Republic of Congo.
And it capped off with an emotional meeting at Salt Lake City airport earlier this month, when the boys raced into their awaiting parents' arms.
"Until I was holding them, I didn't believe it," Jennifer Grover said. "We've already been through the adoption process three times before, but this one sent us on an emotional roller coaster."
A year after the Grovers began the process, they received a legal adoption decree and, by that September, were just waiting on the boys' United States visas to process.
Suddenly, Congolese officials put a suspension on issuing exit letters, forbidding children adopted by foreign families to leave the country.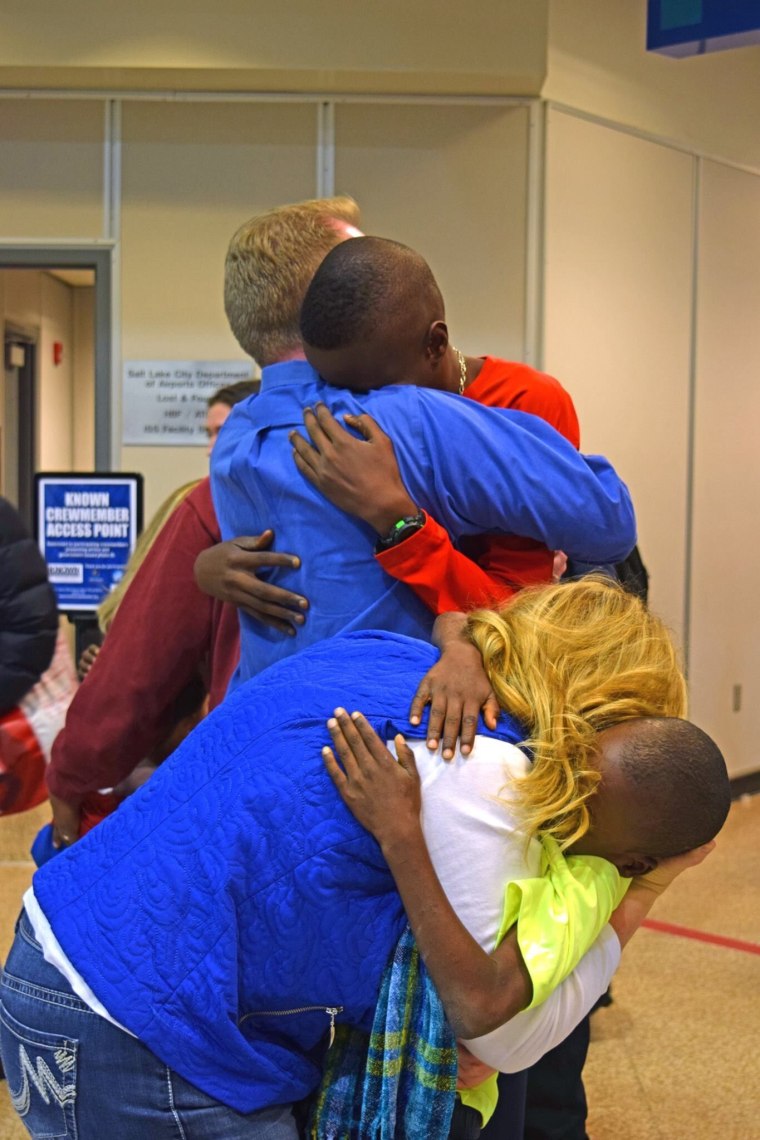 "We had done everything — the lengthy court process, were financially responsible for them and had even been over to meet them. They were ours in every way," Jennifer, 43, told TODAY.com. "I can't describe the pain I was feeling during that period of limbo."
RELATED: Man's birth parents reunite, marry decades after placing son for adoption
Many parents in their same situation began petitioning on Capitol Hill in February, when the Grovers started to see some movement by the Congolese government.
On Feb. 19, they received an email from the State Department granting 119 children exit letters.
Joseph and Bronson were both listed. On March 1, the boys came home.
Jennifer asked another adoptive parent waiting at Salt Lake City International Airport to record the special moment.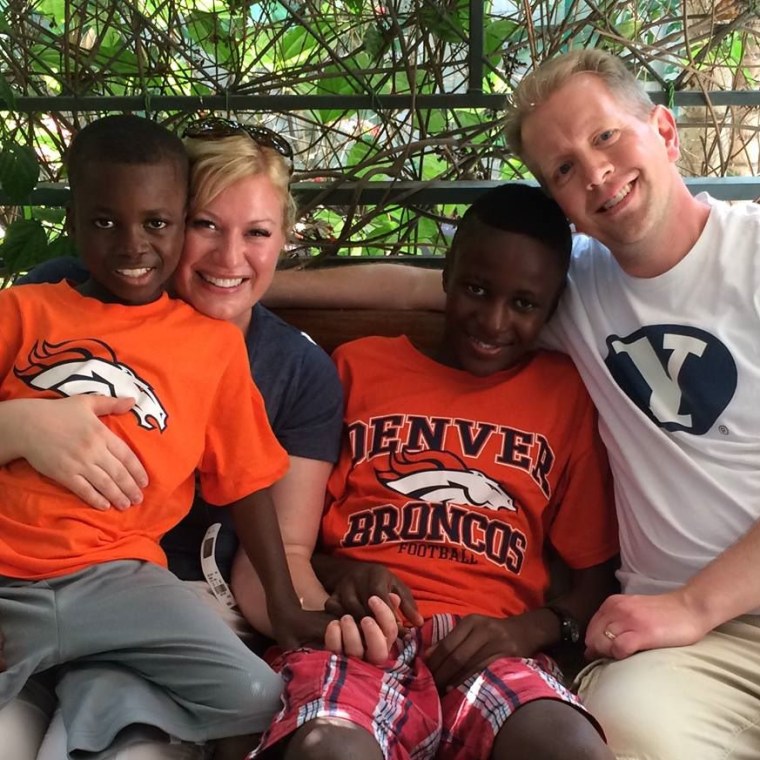 She then uploaded the video to Facebook, where it's been viewed almost 5 million times.
It didn't take long before the two boys got acclimated in their new home in Lehi, some 20 minutes north of Provo.
Joseph started eighth grade this week and is in many of the same classes as his sister Lauren, 14, whom the Grovers adopted from Kazakhstan in 2002.
RELATED: Mother reunites with daughter who was placed for adoption 82 years ago
He enjoys shooting hoops on their driveway, and is especially excited that he's already learned to ride a bike and to play guitar.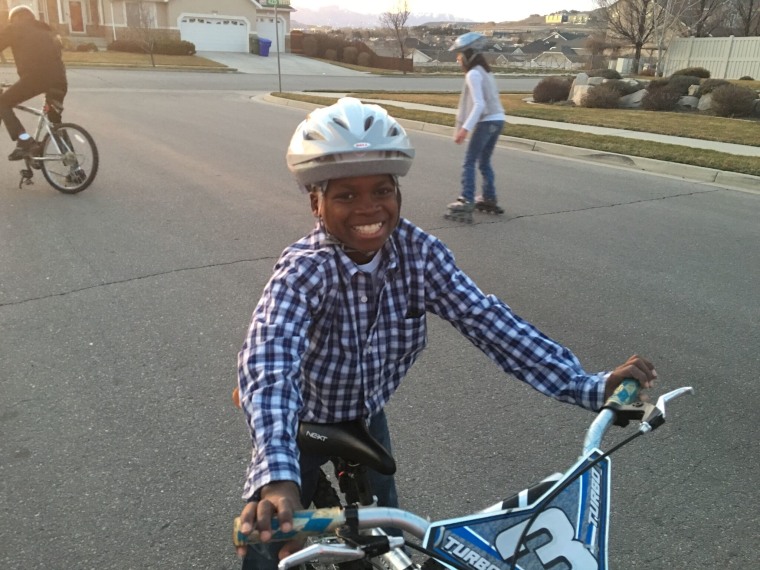 And while Bronson is eager to ride a bike like his older brother, his parents decided to let him ease into it with a bike with training wheels.
"I feel lucky that I'm able to give these boys a home and a family," Grover said, "even if it did take longer than expected."