Sarah Demars had spent most of her life wondering about the identity of her biological parents after being adopted when she was a month old.
The wait ended two days before Father's Day, when Demars, 41, shared a big hug on Megyn Kelly TODAY Friday in her first face-to-face meeting with Arland Metzer, 61, the father who didn't even know she existed until this year.
"I can't believe this,'' Metzger said.
"You look great!" Demars replied.
Demars was able to connect with Metzger after both of them took DNA tests on the genealogy site MyHeritage that linked them together. There was no tension at all right from the beginning.
"She called me Arland, and I said, 'Honey, do me a favor, just call me dad,''' Metzger said.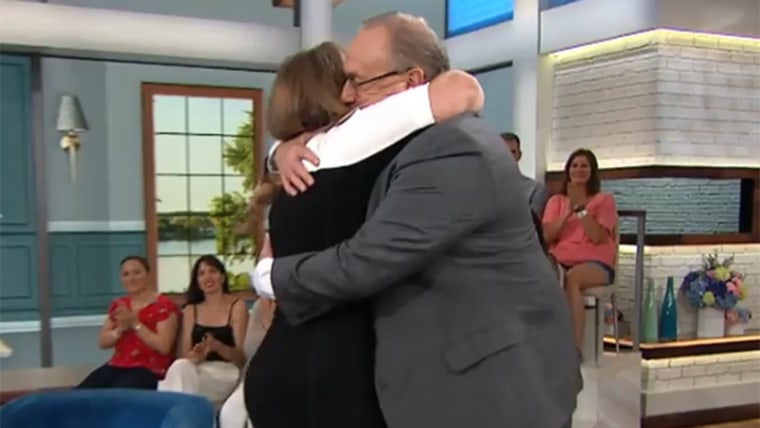 Demars was born in Indiana and spent her teen years in Chicago before graduating from Marquette University in Milwaukee.
She has not spoken to her adoptive parents in six years and now lives in the Netherlands with her husband, Angelo Sulbaran, and sons Xander, 6, and Max, 3. The boys were able to meet their grandfather for the first time Friday.
The only information she had about her biological parents were papers saying that her mother, whom she still does not know, was 17 when she was born. She was apparently tall and pretty with dark hair and dark eyes.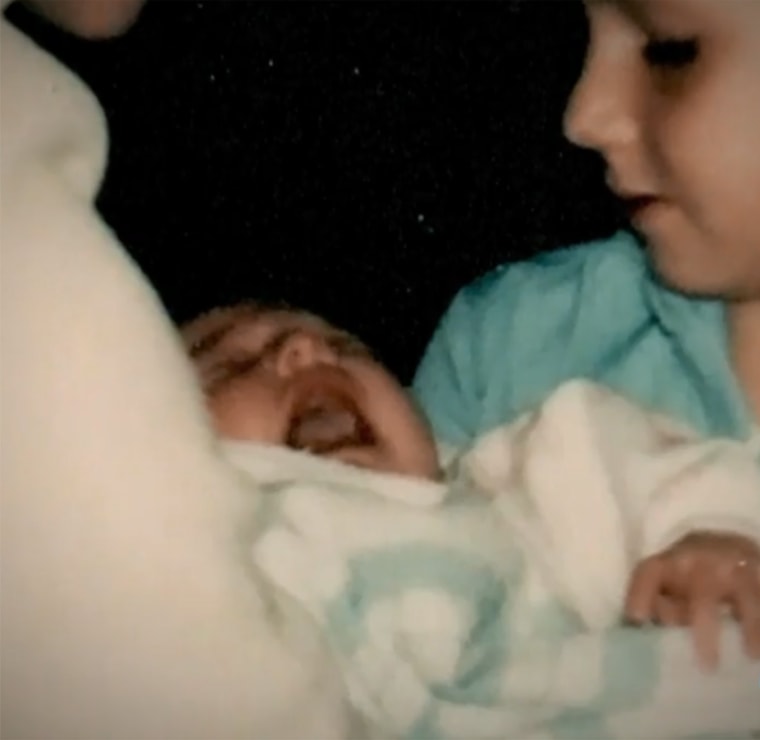 She is hoping a change in Indiana adoption law that goes into effect on July 1 will help give her more information about her birth mother. The law will allow adoptees to view their original birth certificates and adoption records.
"It's an empty feeling for sure,'' Demars said about not knowing her mother. "I wonder if she thinks about me on my birthday, I wonder if she ever thinks about me. As a mother, I couldn't imagine not."
Her father was listed as 19 when she was born and described as "wild and reckless." That turned out to be apt at the time, as Metzger said he was in between a stint in the Navy and one in the Army and had been with several women but had no idea he had a child with one of them.
Metzger was in the dark until Demars contacted his family through the MyHeritage site and messages on Facebook earlier this year. Metzger began communicating with Demars online after his wife received an email from her, and he believed she really might be his daughter.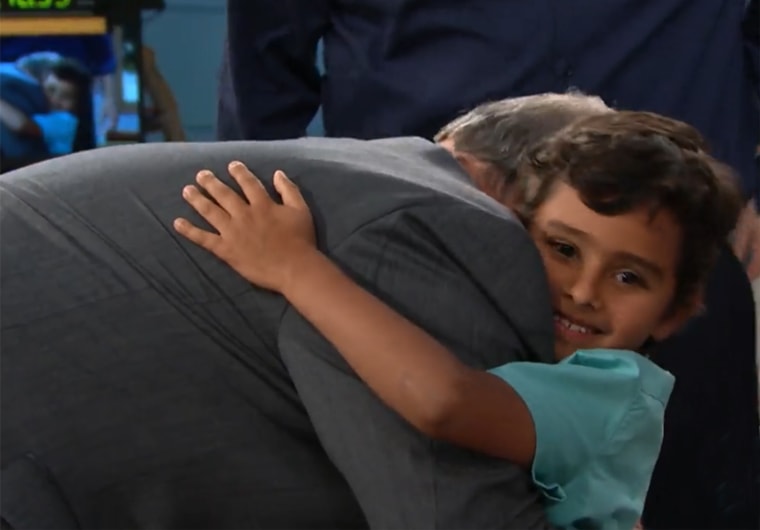 Demars had first taken the DNA test after Xander came home in tears from Grandparents' Day at his school, upset that he didn't know his grandparents on his mother's side. Demars was stunned when she received an email from MyHeritage listing Metzger, who was also in MyHeritage's system after taking a test, as her father.
"It was huge,'' she said. "I literally fell out of bed, hit my head on the wall and went running down the stairs with my computer in my pajamas and I said (to my husband), 'Am I crazy or does this say 'Father'? We were both (crying)."
That started the chain of events that led to Friday's emotional meeting with her father, who lives in Spring, Texas, and has been married to wife Weida Ann for 16 years. He has three other children and also now has 12 grandchildren after adding Xander and Max to the family.
Follow TODAY.com writer Scott Stump on Twitter.