/ Source: TODAY Contributor
Pamela Tyll Radisek, now 30, was 8 years old when she met her family for the first time. She was adopted by a couple from Dallas, Texas, and her life changed immediately — she became the baby sibling to two older sisters and one brother, all of whom were adopted themselves.
"It was no secret," Radisek told TODAY. "I never thought of it as something different, it was just 'this is your family.' "
What makes Radisek's personal adoption story unusual is not just the fact that she is part of a family of adoptees, but that she was actually adopted twice. Born in Paraguay, she was adopted first by another U.S. family. She said that while she doesn't like to "dwell on the past," there was a series of negative circumstances "including abuse." She was removed from her home at the age of 6 by child protective services. Radisek's godparents took her in and gave her a safe home while she waited for her new family.
Never miss a parenting story with the TODAY Parenting newsletter! Sign up here.
"This all shaped my life profoundly, and really everything, both negative and positive, played a huge role in my life," she said. "My godparents took me in and made sure the right people were found for me."
In her new home, Radisek's childhood was a happy one, but she and her siblings were always aware that their family was not like others.
"We never found anyone in the same situation as us in school. It could be seen as isolating in that no one had that shared experience, but I didn't really know it as that," she added.
Connecting the adoption community
Radisek was curious to connect with other people in the adoption community. So, during the summer before her freshman year at St. Edwards University in Austin, Texas, she started a Facebook group to find others who might have stories like hers.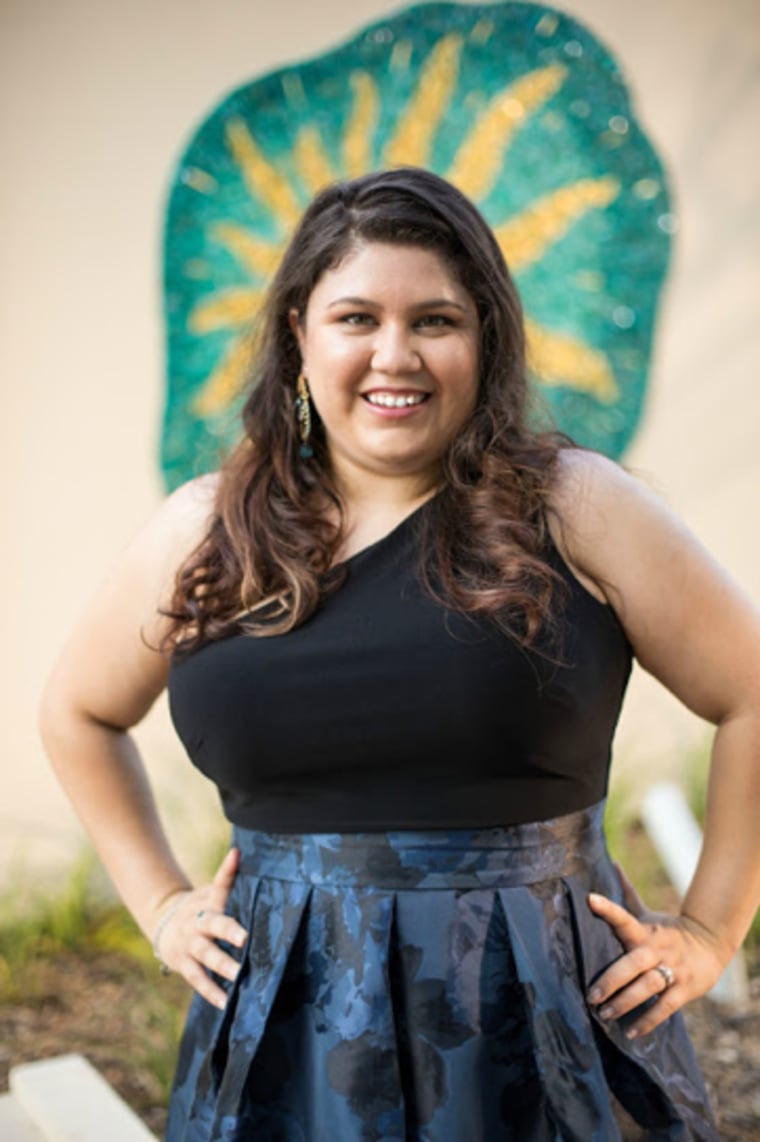 The group had humble beginnings. At first, its sole member was Radišek's sister.
"I was really curious to see what other people's experiences were. Well, you can imagine how upset I was when the first person was my older sister," she joked.
Flash forward 13 years, and Radisek's group, "I AM ADOPTION," has grown to more than 7,400 members. Originally, its name was "I AM ADOPTED," but in January Radisek made the subtle change to make it more inclusive. When she started, the group mainly included fellow adoptees, but over time she saw it grow to incorporate everyone touched by adoption — from foster and birth parents to spouses and siblings.
"We are all touched or affected by adoption," she said. "Therefore, we are adoption."
The private group — all members have to be approved by Radisek — covers the full spectrum of the adoption experience. Posts range from potential parents looking for adoption agency resources to others seeking help finding a biological parent or child.
"Adoption is multi-generational. People tend to think one person is affected, but that's not true. Birth parents are affected, adoptees are affected, parents who adopt are affected, siblings are affected," she said.
Adoption online
"I AM ADOPTION" really taps into what Facebook groups were made for, said Jennifer Dulski, head of Groups and Community at Facebook.
"When you have sensitive issues like adoption that aren't discussed as openly as others, people find that an online community like this can become a safe space," Dulski told TODAY. "When the world can feel divided it's wonderful to see communities like this one where people can come together to share their humanity and celebrate and help each other."
In many ways, the group has taken on a life of its own beyond Radisek. One sub-culture that sprung up in the group is that of "search angels" — people who help adoptees connect with their birth families.
Groups like this one are part of a bigger picture — the internet and social media have changed adoption. While Radisek's group is a positive example, Adam Pertman, the president and CEO of the National Center on Adoption and Permanency, said the online world can be something of a wild west for adoption.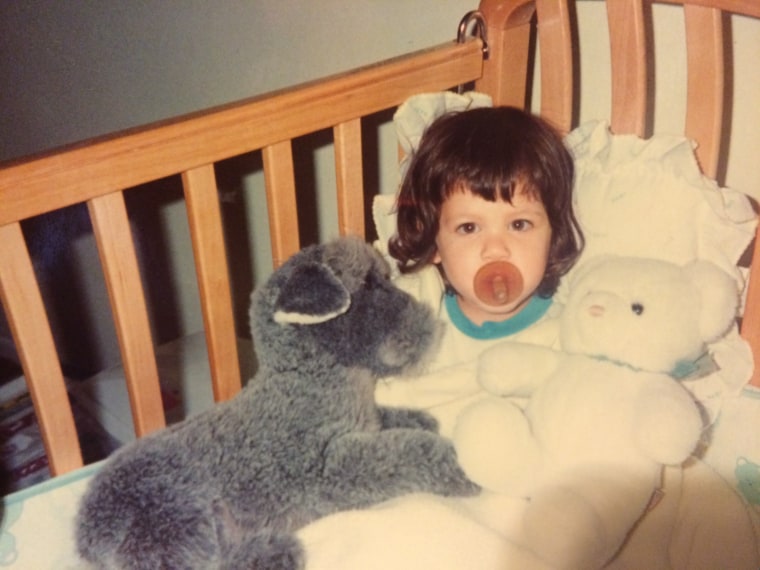 While access to information is easier, Pertman, the author of "Adoption Nation," told TODAY that "adoption is not monitored or regulated online and no one's eye is on the ball." He said problems emerge where social platforms can be used as fronts for illegal adoption scams, for instance. Social media can also give a child unfiltered access to seek out birth families without their parents' knowledge, which can be problematic. He said social media companies such as Facebook, Twitter and Snapchat aren't necessarily doing enough to examine the ways their sites are being used when access to any kind of information is just a click away.
"There are a lot of positive things that are happening, laudable things, like this Facebook group," he said. "But that is not all that is happening out there and we need to be more aware."
'It's your duty to help the next person'
Radisek sees her group as a launching pad for a broader conversation around adoption. She dreams of drafting legislation someday that could give adopted children easier access to their birth family medical records. This would involve each adopted child coming with a family medical record — with birth family names redacted — that could give birth parents the option to update this health information anonymously every 10 years so that a child isn't kept in the dark about his or her health over time. Such legislation would only be able to work with in-state, domestic adoptions, but Radisek hopes her home state of Texas would serve as a model for others down the line.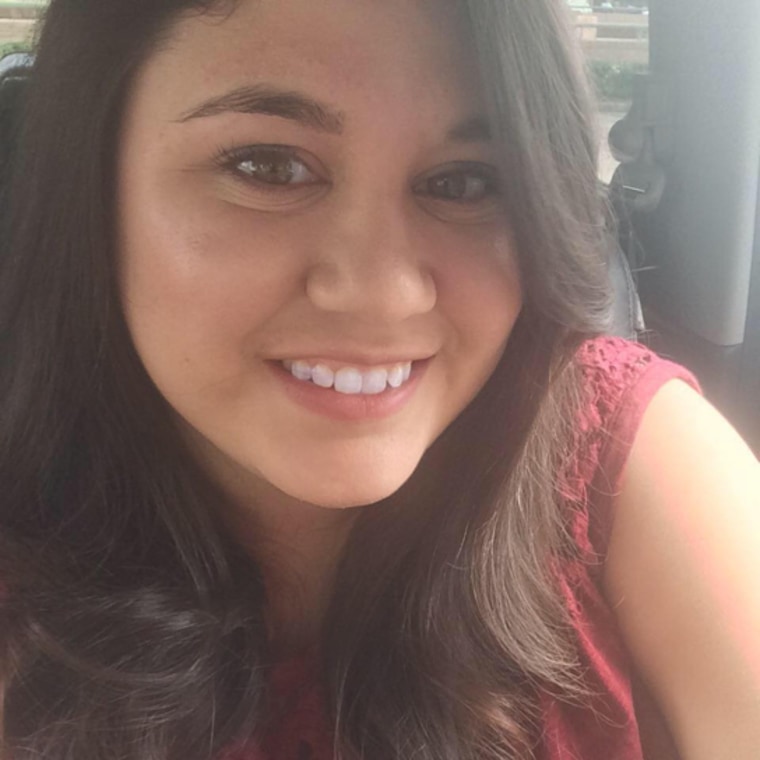 Married last year to her husband Joseph, Radisek recently made a move to nearby Fort Worth, Texas, where she works in marketing. With a new home and a new job, she's excited about the future, but as with everyone who is adopted (this reporter was adopted as a baby), questions about the past sometimes come up in unexpected places.
"My parents recently discovered a box, and in that box was information that neither they nor I had seen before. I found out that I have two biological older brothers. That kind of rocked me to my core," she said. "But I never felt compelled to chase after my birth family or history."
What interests her more is being a facilitator for other people in her group. It's a sense of service that goes back to her parents.
"My mom would always emphasize that once you grow up, you have to go back and serve 'the village,'" Radisek said. "And I can hear quite vividly my dad saying 'You are so lucky, you have to turn around and help the next girl. It's your duty to help the next person.' "