Adele can finally hang up her glittering, floor-length Burberry gown — at least for a while.
After more than 100 performances — and just one dress! — the 27-year-old hit-maker wrapped up the 2016 portion of her world tour Monday night.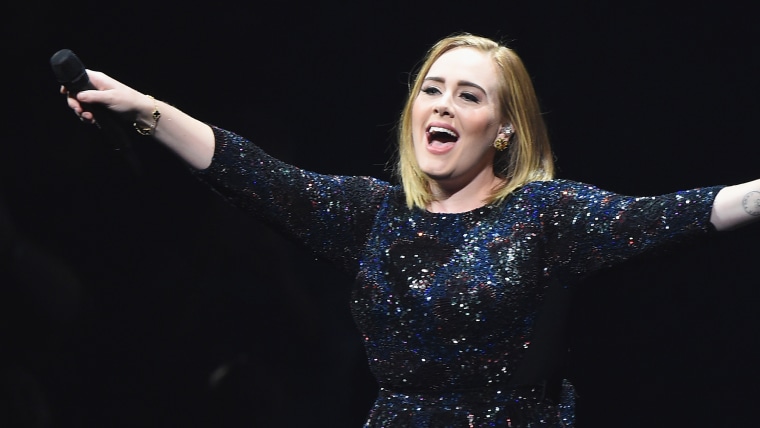 Just hours after playing her final U.S. show in Phoenix, Adele shared a sweet message from back home on Instagram.
RELATED: Adele forgets the lyrics to her own song onstage and has the best reaction
"Mummy you did it!!!" read a banner covered in son Angelo's hand prints.
The 4-year-old wasn't the only one cheering for mom — even Adele had to give herself a pat on the back after completing the European and North American legs of her tour back-to-back.
"I just finished my 107 shows in 10 months. 100% live every night," she wrote. "I bloody smashed it, even if I do say so myself."
RELATED: See Adele's adorable reaction after a fan accidentally kissed her on the lips
The "Hello" singer had high praise for others, too.
"You lot have been incredible, every night you've been so beautiful, loving and engaged," she added. "My band and my crew you made the whole thing turn. And my beautiful family made it easy for me to do."
She signed off the message with "big love" before taking her own big break.
Adele can now kick back until February 2017, when she heads Down Under for her remaining concert dates.
Follow Ree Hines on Twitter.