Think you know what's best for a mom when it comes to how she feeds her own baby? Well, you better keep it to yourself, as far as Adele is concerned.
During a recent show at London's O2 Arena, a fan asked the singer about breast-feeding and the response she got was passionate and completely uncensored.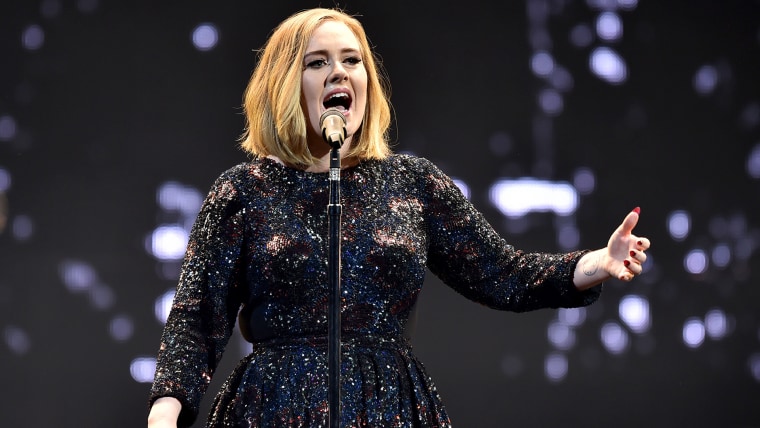 "You know what? The pressure on us is f---ing ridiculous!" Adele said. "And all those people who put pressure on us: You can go f--- yourselves, all right?"
MORE: Adele talks motherhood, tattoos and more on TODAY show: 'I've never been happier'
Adele's straight talk comes a week after celebrity chef Jamie Oliver implored British women to breast-feed.
"It's easy, it's more convenient, it's more nutritious, it's better [and] it's free," he told LBC radio.
But as the mother of a 3-year-old, Adele knows from firsthand experience that it's different for every woman.
"It's hard," she told her audience. "Some of us can't do it! I managed about nine weeks with my boobs."
She smiled throughout the rant, but it was clear that she was serious about what she was saying. She even explained that some of her friends suffered postpartum depression due to pressure put on new moms.
MORE: Adele pays tribute to Brussels terror attacks with 'Make You Feel My Love' performance
"I mean, I was loving it — all I wanted to do was breast-feed my kid," Adele said. "And then I couldn't, and then I felt like, 'If I was in the jungle formula now — back in the day — my kid would be dead because my milk's gone.'"
So she told the crowd, "Breast-feed if you can, but don't worry, [formula] is just as good."
Follow Ree Hines on Twitter.