Sometimes it's overwhelming to meet your crush!
At least, that was the case for 3-year-old Mila, who made headlines earlier this month after a video showed her completely (and adorably) devastated after finding out Adam Levine was married went viral.
Friday, on "The Ellen DeGeneres Show," Mila and her mom stopped by to talk about the original video that's been viewed more than 5 million times on YouTube — and got a surprise from Levine himself!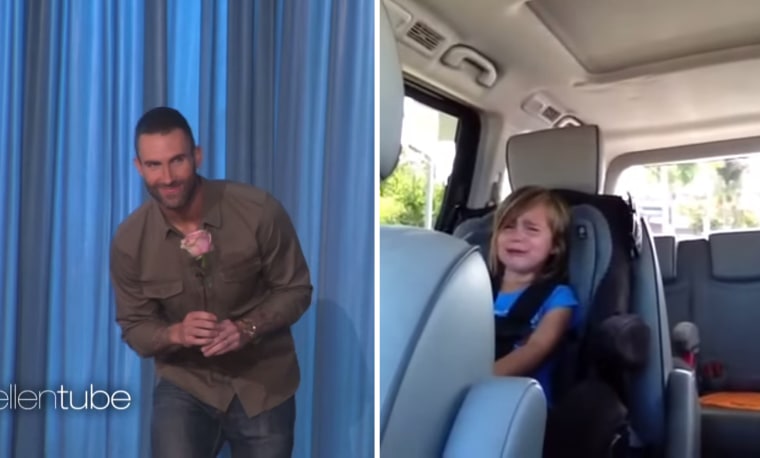 MORE: Adam Levine delivers sweet serenade to wife for first anniversary
After surprising Mila with a pink flower and giving her a big hug, however, Mila got a little shy around her crush, prefering to stay close to her mom for the rest of the segment.
"She's over it," Levine joked to DeGeneres.