Like father, like daughter!
Behati Prinsloo and her hubby, Maroon 5 rocker Adam Levine, welcomed their second daughter, Gio Grace Levine, last week — and now Prinsloo has shared a first glimpse of the newborn. The Victoria's Secret model, 28, took to Instagram on Wednesday to share a closeup of little Gio Grace's adorable toes and, it turns out, they look just like daddy's!
"Gio Grace Levine 2/15/18. She's got her dad's toes," the Namibian beauty captioned the sweet snap.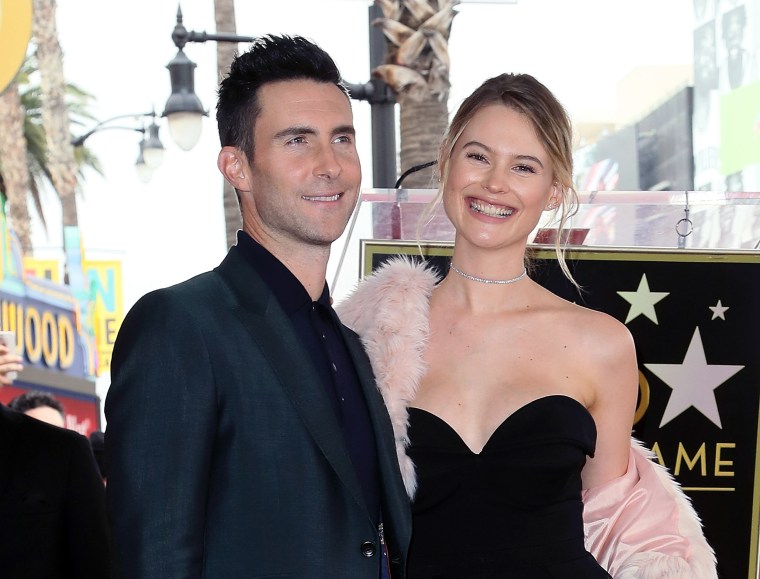 With the photo, Prinsloo also corrected the spelling of her new baby's unique name, which was first reported to be Geo Grace.
Gio Grace joins big sister Dusty Rose, who turned 1 last September.
Prinsloo and Levine, who tied the knot in 2014 in Los Cabos, Mexico, announced they were expecting again in September when Prinsloo took to Instagram to share a snap of her bare baby bump, captioning it, "ROUND 2."
In late January, she shared another pic of her bedazzled belly, writing, "Two babies in two years, I'm excited to see my toes again..."
But the happy couple won't be stopping anytime soon. On a visit to "The Ellen DeGeneres Show" last November, Levine, 38, revealed he and his wife intend to have more kids in the future.
"I want a lot," he told the talk-show host. "I thrive in chaos. I really genuinely enjoy it."
In the meantime, here's hoping we see more of baby Gio Grace soon!