Adam Levine and Behati Prinsloo have welcomed baby No. 2.
The Maroon 5 singer and "Voice" coach and his Victoria's Secret model wife welcomed another little girl, NBC News confirmed — and they've given her a unique name: Geo Grace Levine.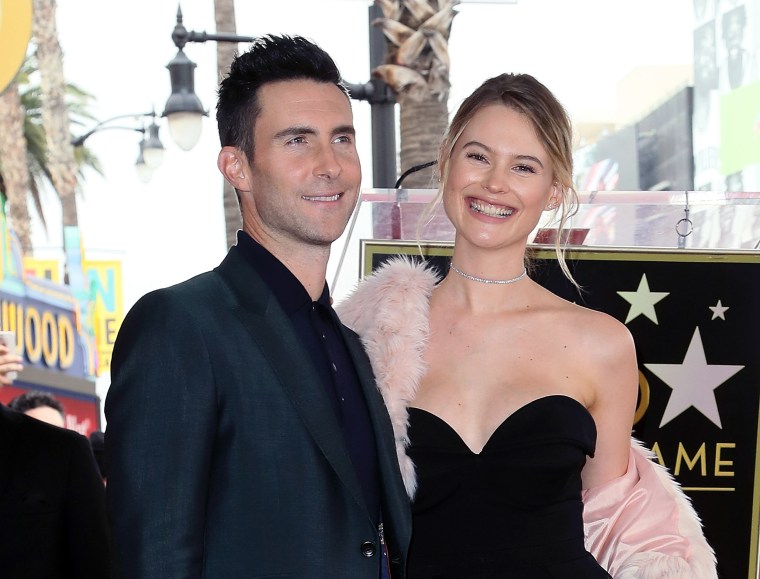 Geo Grace joins big sister Dusty Rose, who turned 1 last September.
The couple, who tied the knot in 2014 in Los Cabos, Mexico, first announced they were expecting again in September when Prinsloo, 28, took to Instagram to share a snap of her bare baby bump, captioning it, "ROUND 2."
Later, Levine, 38, revealed to talk-show host Ellen DeGeneres that they were expecting another little girl — and he gave DeGeneres naming rights.
After all, when Prinsloo was pregnant with Dusty Rose, it was DeGeneres who came up with the child's name. (No word yet if DeGeneres can actually take credit for little Geo Grace's name.)
The "Sugar" singer also implied that fans should expect the couple to have more kids in the future.
"I want a lot," he told DeGeneres. "I thrive in chaos. I really genuinely enjoy it."
As for his wife, Levine said she's on board with a big brood, too.
"She wants like 100 babies," he revealed, "but I don't know if I can do that."
Congratulations on your new bundle of joy, Adam and Behati!