That's a baby with some good genes.
Maroon 5 singer Adam Levine and supermodel Behati Prinsloo's adorable baby girl, Dusty Rose, made her public debut Friday on the Hollywood Walk of Fame, where Levine was receiving a star.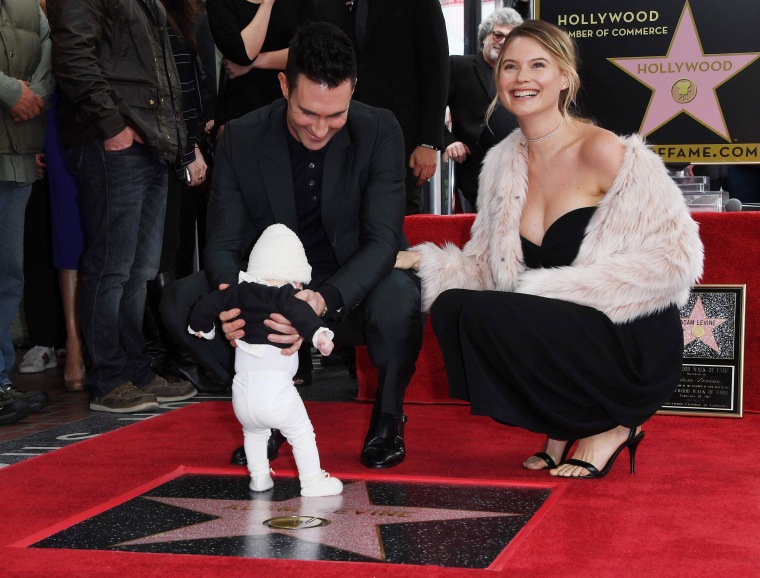 RELATED: Adam Levine gets real about parenting: 'I don't know anything'
While Mom and Dad were dressed for the occasion — Levine in a dark suit and Prinsloo in classic black and a fur shawl — Dusty kept it casual in white leggings, a navy blue cardigan and a white hat. And given her parents' good looks, it's no surprise she looked so cute.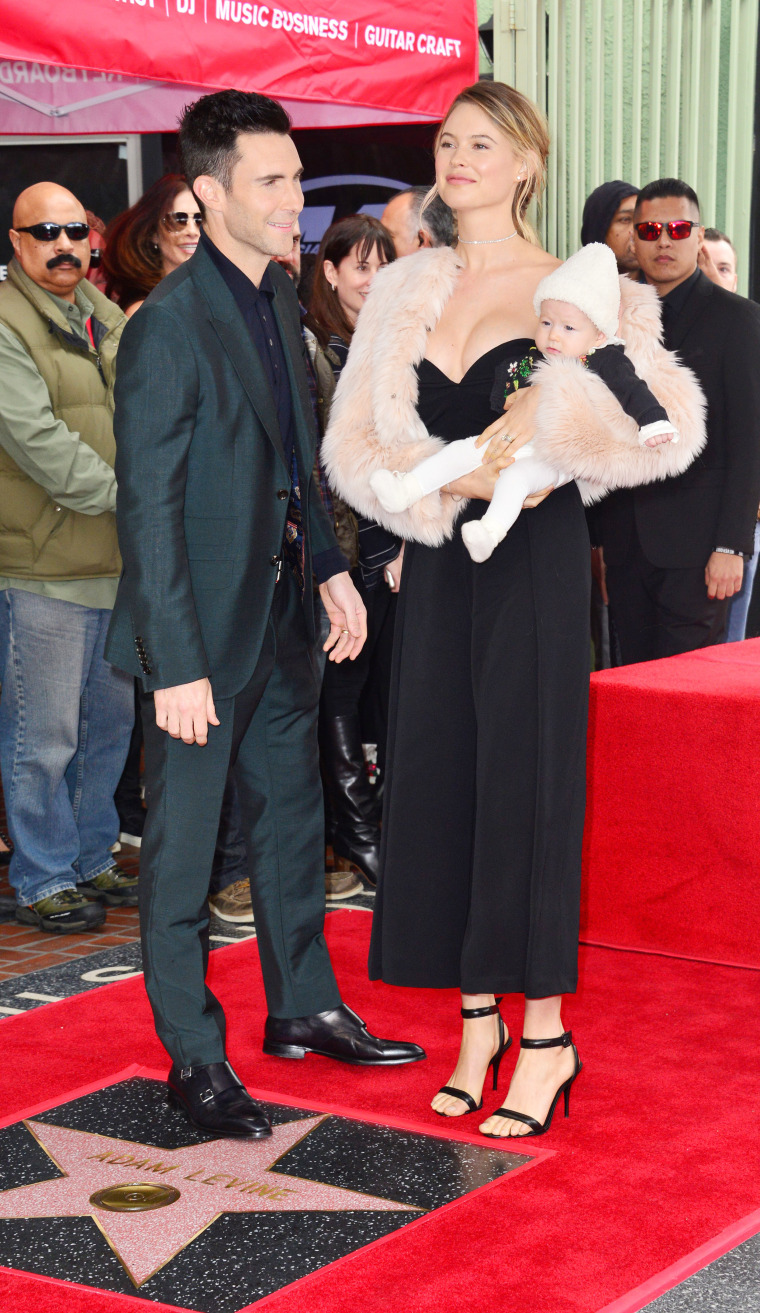 RELATED: It's a girl! Adam Levine and Behati Prinsloo welcome their 1st child
The baby girl was born on Sept. 21. Levine shared a sweet photo of Dusty, his first child with Prinsloo, on Instagram a few days after she was born.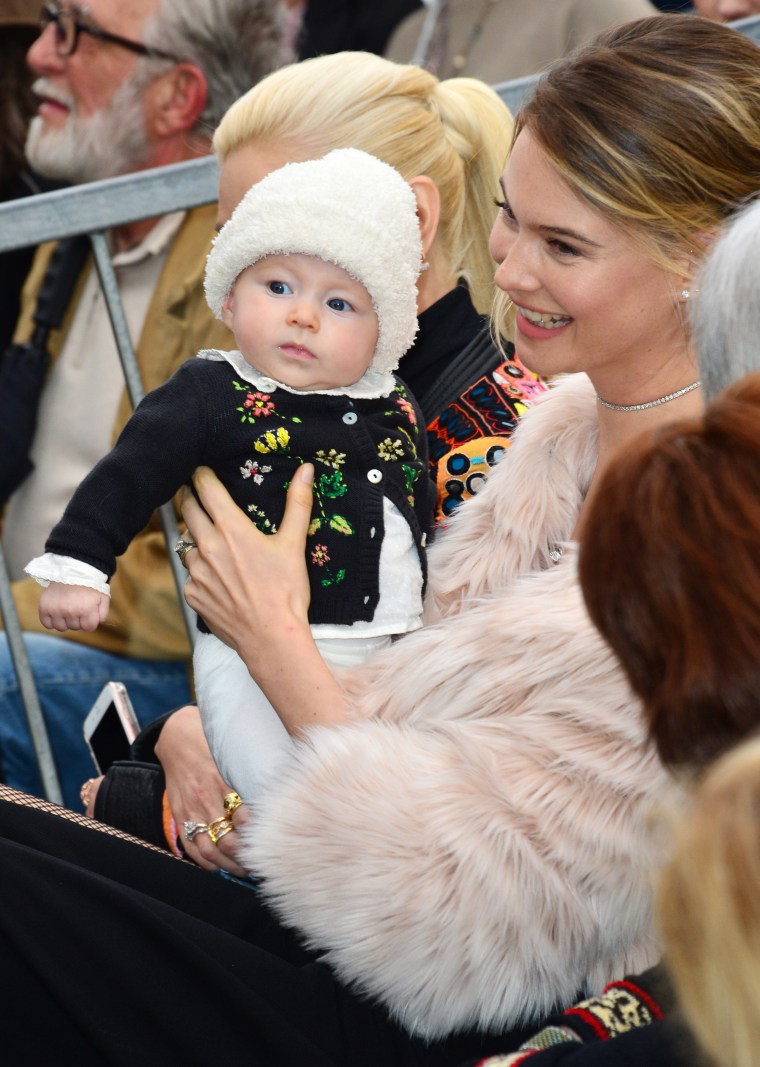 The family posed on Levine's star, and the baby was met with "awws" from the crowd, according to reports.
During the ceremony, Prinsloo and Dusty sat next to Gwen Stefani, Levine's co-host on "The Voice."
Levine seemed shocked by the honor, posting a photo of the star on Instagram with the caption, "Whaaaaaaaaat!?"