Dusty Rose is going to be a big sister!
Adam Levine and wife Behati Prinsloo appear to be expecting their second child. The 28-year-old mom announced the happy news with a stunning Instagram shot revealing her bare bump, writing, "ROUND 2....."
The pair welcomed daughter Dusty in September 2016; the Maroon 5 frontman and "Voice" coach, 38, shared a sweet photo of the baby girl days after she was born. Dusty made her public debut in February on the Hollywood Walk of Fame, where Levine was receiving a star.
The couple tied the knot in 2014 at Flora Farms in Los Cabos, Mexico — where they returned a year later and shot an anniversary video of Levine serenading Prinsloo.
Just last month, the Victoria's Secret model opened up to People about expanding her family.
"I love Adam, and when you get married and you fall in love with someone, you think that there's no greater love than that love," Prinsloo said. "And then you have a baby, and it's just next-level love."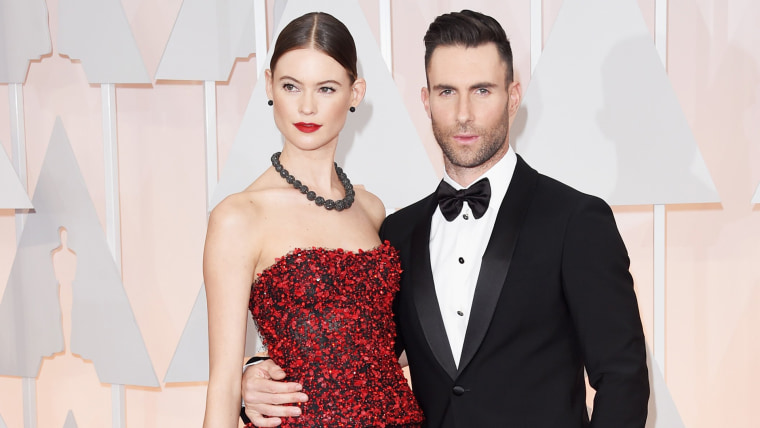 As for Levine, she added, "I think for both of us, we're just so obsessed with being a family and having a family — seeing this next step in our life," Prinsloo says. "He's such an incredible dad, and so excited to see her grow up. It's so awesome."
TODAY is reaching out to the couple's reps for further comment.