For the parents of kids with peanut allergies, experiences that most families take for granted, like eating a meal at a restaurant, can feel dangerous.
Actress Tia Mowry found fame starring in the sitcom "Sister, Sister" with her twin sister Tamera and has since starred in the comedy-drama series "The Game" and the television movie "Twitches." She is now speaking out about what it is like to have a child with a peanut allergy and the stress it can cause families, especially around food-centered holidays like Halloween.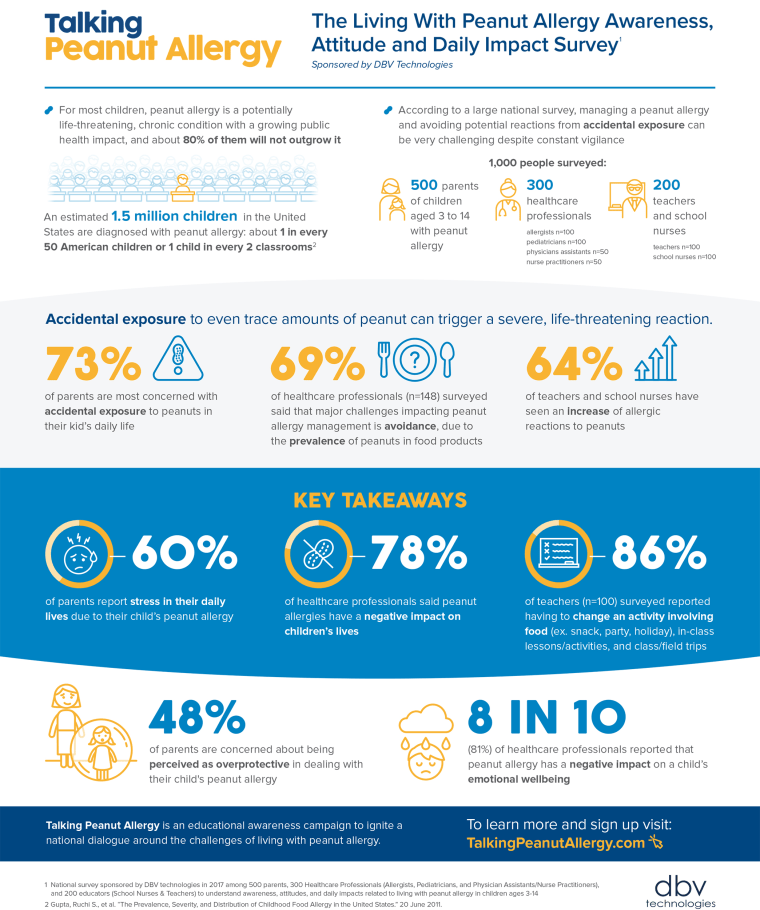 When Mowry's son Cree, now 7, was diagnosed at 3 years old with a peanut allergy, it was "a very traumatic and stressful experience for our family," she told TODAY Parents. Mowry noticed hives on his arms and hands, and then his torso, one night as she was tucking him into bed. "My motherly instinct kicked in and said, 'This is not right. Something is wrong,'" Mowry later recounted in a video she made for the website Talking Peanut Allergy.
Mowry and her husband, Cory Hardrict, took Cree to the emergency room, where doctors immediately recognized the allergic reaction. A specialist diagnosed Cree with the peanut allergy in a follow-up visit. "The doctors did tell me that this is pretty serious," she said.
"I knew right then and there that our lives were going to be changed," said Mowry. "I knew right then and there than our family dynamic and what we do on a day-to-day basis is going to be different."
Never miss a parenting story with the TODAY Parents newsletter! Sign up here.
According to a survey sponsored by DBV Technologies, a global clinical-stage biopharmaceutical company focused on food allergies, 1.5 million children in the U.S. are diagnosed with peanut allergies — that's one in every 50. For their parents, the diagnosis means that every time their child leaves their house, they could accidentally be exposed to a potentially deadly allergen.
Mowry told TODAY Parents that before Cree's diagnosis, she didn't know anyone with a peanut allergy. "I felt alone," she said, until she discovered how many other parents are in the same position. "My goal is to share my experience to let all the moms out there know that they are not alone in this and to help people understand the stress that comes along with having a child with peanut allergy."
She is also hoping that by spreading the word, other parents — including and especially those who do not have children with peanut or other food allergies — can be "co-protectors" of vulnerable children like her son.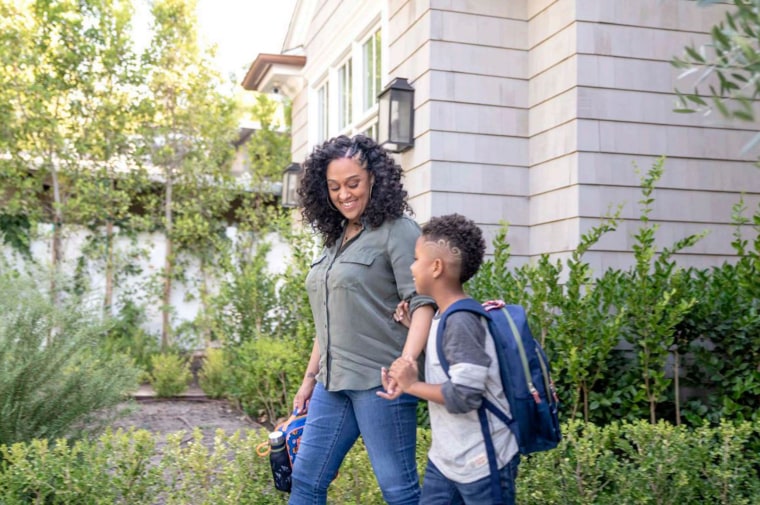 "I have a lot of anxiety about my son potentially getting a hold of something with peanuts in it — at school, or a playdate, or a restaurant," she said. "I handle it by educating him about it and also by educating everyone else around him that this is serious and stressful."
Halloween presents a special challenge to parents like Mowry. "That first Halloween was hard because my son was always asking, 'How come I can't have that and they can?'" she said. "It broke my heart, because as a mom, I don't want my son to ever feel left out or 'less than' in any way."
Since then, she has learned how to keep it fun for her little boy, whose favorite Halloween candy is plain chocolate M&Ms. But she wants other parents to remember there will be a lot of children out on Halloween night that have allergies.
"Empathize and have options," Mowry suggested. "It would make my Halloween if we were to knock on a door and we were greeted by parent who had a pail of peanut-free candy and another of candy with peanuts. If I could ever see a parent like that, I would feel like, 'My kid will be OK,'" she said.
"That would make me so happy."