On Showtime's "Shameless," William H. Macy plays a dad who's hardly a paragon of fatherhood. But in real life, it's a very different story.
Just take a look at this sweet and tender picture taken by his wife, Felicity Huffman, of Macy dancing with one of their daughters in her prom dress:
We're so glad the sweet moment was caught on camera, and that Huffman posted it!
Macy, 68, and Huffman, 55, dated for 15 years before they finally tied the knot in 1997. Sofia was born in 2000, Georgia in 2002. (We suspect he's waltzing with Sofia, who's the right age for prom.)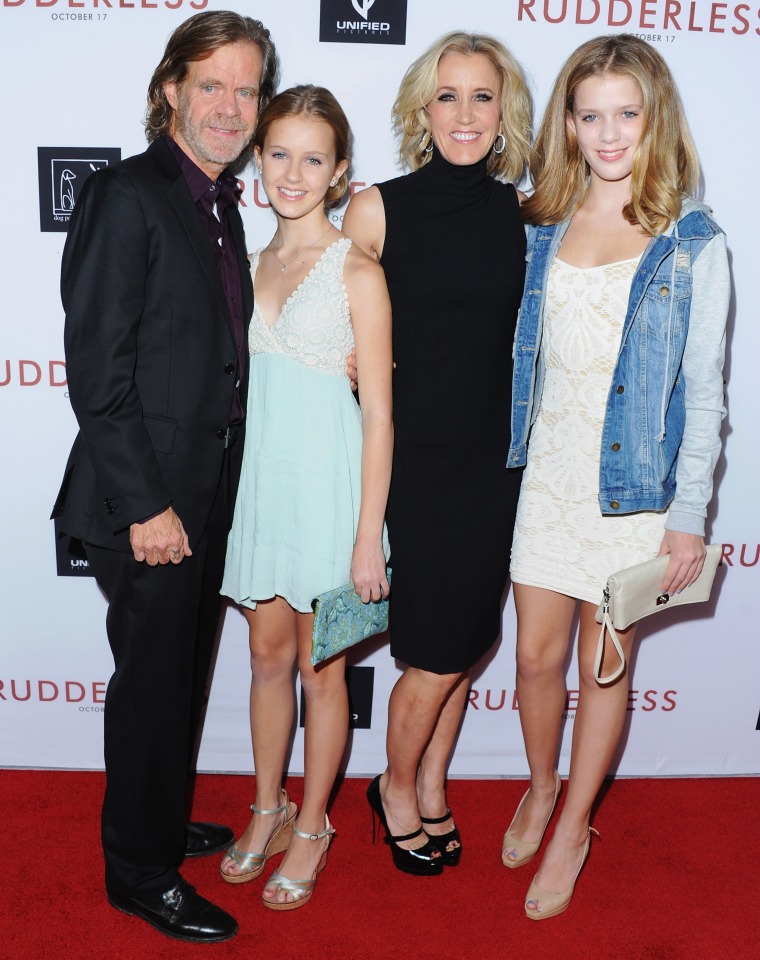 "I'm glad I did it late in life," Macy told Closer magazine last November about becoming a parent when he was older. (He did get some experience as a youth, babysitting Joan Cusack and Jeremy Piven.)
"I had more patience, and I had money," he added. "I didn't think I'd ever be a father, and boy, do I really like it!"
A couple of Huffman's former "Desperate Housewives" stars spotted the photo, and couldn't contain their joy:
Clearly, there's a lot of love in this household.
Follow Randee Dawn on Twitter.