Karissa Mitchell was born without a right hand, but the 9-year-old doesn't feel like she's missing out anything thanks to a new prosthesis fit for a queen — a Snow Queen.
Student volunteers from Siena College created a sparkling blue "Frozen"-themed arm for the girl.
RELATED: Robert Downey Jr. gives 7-year-old boy 'Iron Man' prosthetic arm
"Karissa really identifies with Elsa because she knows what it's like to be different from everyone else," mother Maria Mitchell explained in a press release from the school.
"She doesn't want to be seen as different, which has made her extremely determined to do things as well, if not better, than others."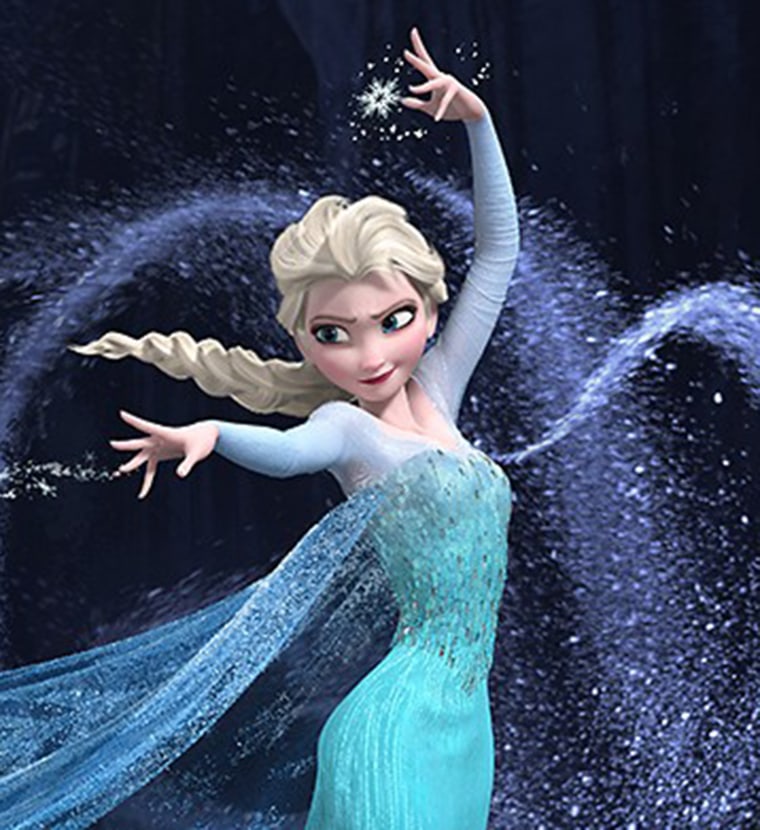 And while the 3-D printed arm looks magical enough for Elsa, what's important is that it's practical enough for Karissa.
"It feels like I have a real hand," she said after trying it on. She also declared it "awesome!"
RELATED: She can fly! Girl, 4, gets prosthetic running legs thanks to help from strangers
In a video reveal of the finished arm, Alyx Gleason, a member of Siena's e-NABLE student team, said that the real reward for making it was in Karissa's reaction.
The e-NABLE program uses 3-D printing to help communities surrounding the Loudonville, New York, college.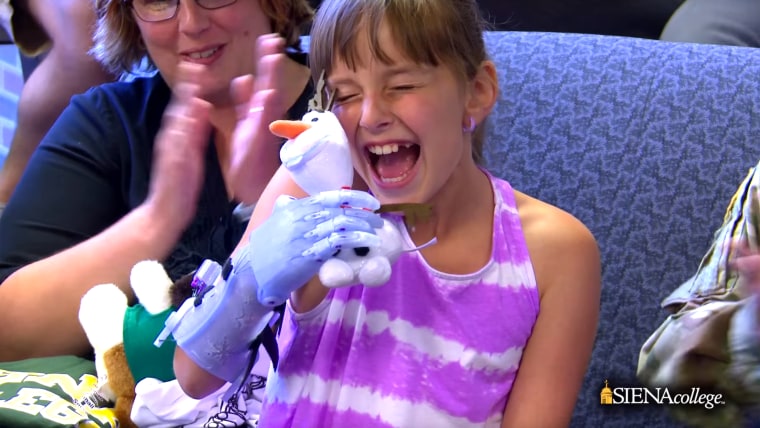 "Yes, we learn about 3-D printing and the technology and different engineering concepts," Gleason said. "But the best thing is seeing the look on (Karissa's) face."
There's no denying that.
Follow Ree Hines on Twitter.