For each new customer at a yard sale in Springfield, Missouri, last week, Tristan Jacobson launched into a demonstration about the lemonade he was selling. He poured an individual packet of lemonade mix into a bottle of water and shook it up — or if the customers wanted, they could shake it up themselves. As the line wrapped around the table, his foster mom Donnie Davis urged Tristan to hurry. But the crowd told her not to worry. Everyone buying lemonade just wanted to meet the 9-year-old boy.
The reason? Tristan was selling lemonade to help pay for his own adoption.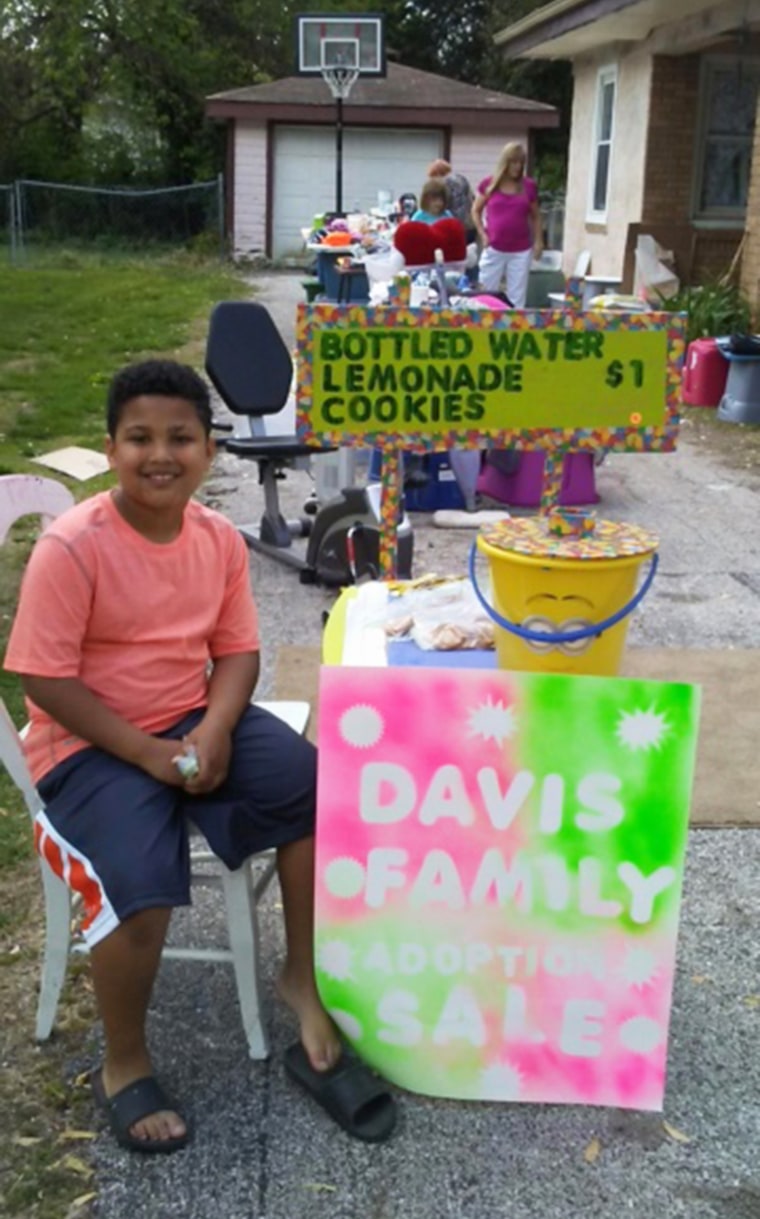 "I have been in utter shock that any of this had happened," Davis told TODAY Parents. "Other than being in shock, it is so heartwarming to see people react to my little boy, especially like this. I know that he is able to see that people care about him other than his mom and dad and it is just amazing."
RELATED: Adopted boys finally unite with their parents after painful 3-year wait
That care translated into a successful lemonade sale. Tristan earned about $6,500 selling bottles of lemonade for a dollar each while Davis earned about $600 over the two days of the yard sale — more than enough to cover the $5,000 adoption costs. Tristan says he didn't have any problem making change or keeping track of his earnings; math is his favorite subject. In addition to the sale, the family also has a fundraising page, which has raised about $22,000. Davis plans on using any additional funds for Tristan's education.
"I never thought it would become what it was," she said. "I honestly never thought I would make $5,000."
Tristan has lived off and on with Davis since he was 3 months old. For about a year, he lived with his biological mother, but she started using drugs and he returned to live with the Davis family and has been there ever since. But the family wanted to make it official.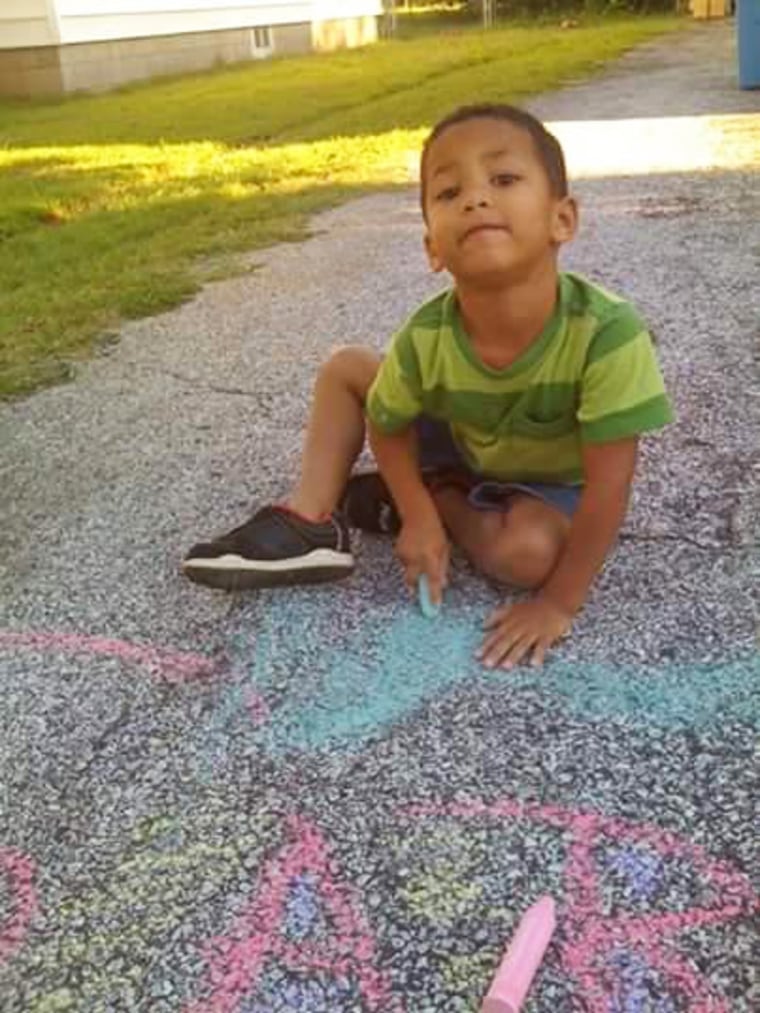 "The adoption is a formality, honestly, because he's our child," Davis, 40, said. But she says Tristan would feel reassured knowing that his parents were legally his parents — plus he also wanted to share their last name.
RELATED: Curious about adopting from foster care? Here's what it's really like
Yet coming up with the adoption money proved challenging. The family has been cutting corners to save.
"Every day I go to work, he says, 'Have a good day and make lots of money for my adoption.' He's comical, that one," Davis said.
She decided to have a yard sale to raise some extra money. When Tristan learned about it, he wanted to help.
"He always wants to be a part of the adoption," said Davis. "I said, 'You could (sell lemonade) again and get money.'"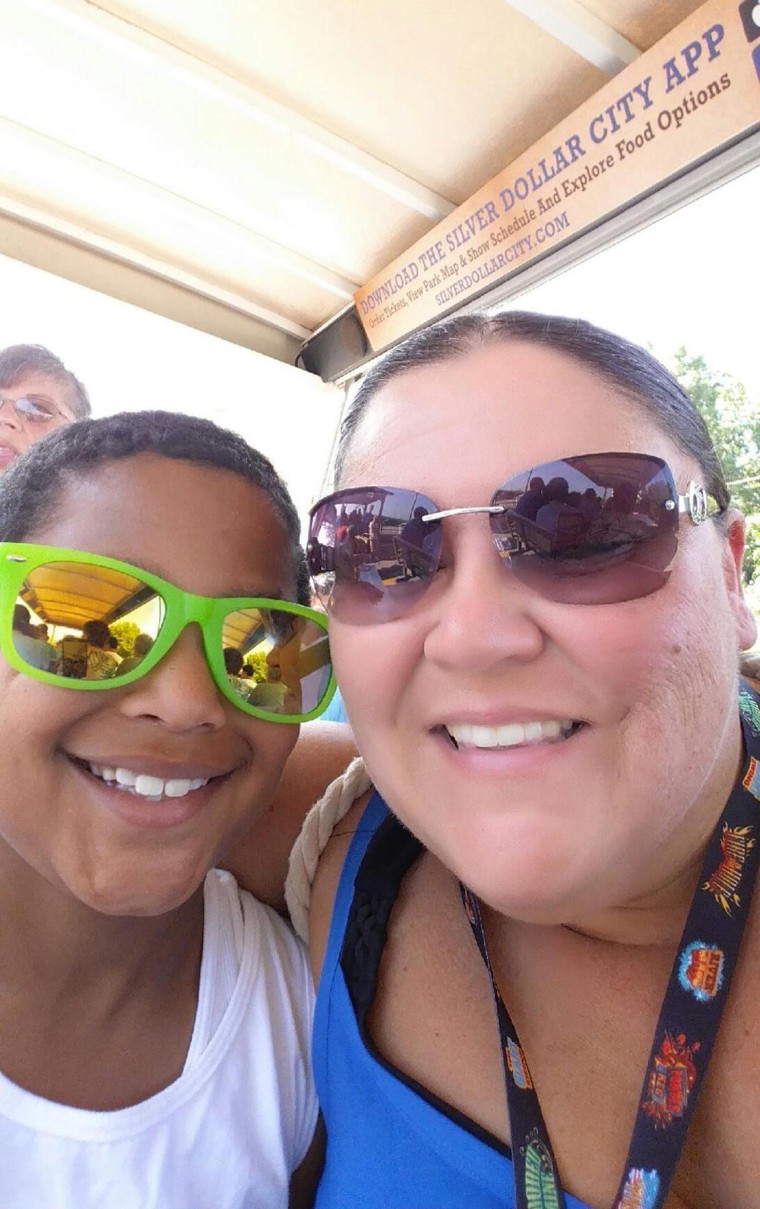 After an employee of Big Brothers Big Sisters of the Ozarks, a mentoring organization, learned of the lemonade sale, she tipped off local media. The subsequent coverage drove crowds to the sale. Soon, Tristan was showing reporters how to make lemonade, and listening to people share their stories of adoption. After an article revealed that Tristan likes motorcycles, two biker gangs showed up to give him rides, while his friends manned the lemonade stand.
RELATED: Family welcomes 10th child through adoption: 'We are a beautiful blend'
Despite his wild success and recent fame, Tristan remains grateful.
"He's really been humble about it," Davis said. "He tells everybody thank you."
Having the funds for the adoption feels like a dream come true for Tristan. He says his mom is the best because she plays with him.
He added, "I can't wait for my legal guardian to be my real mom."