Ah, what would we do without celebrity baby names – the Shilohs and Suris, the Harpers and Harlows?  We love them and sometimes love to hate them. (The names, not the babies. The babies are adorable and it's not their fault their famous parents gave them odd appellations.)
We watch celebrity baby bumps like it's a sport. Not only because it's fun to see those normally super–svelte stars balloon in size, but also because we get to anticipate the next  trend-setting name. Will it be Bey-Z for the Knowles-Carters? Will it be Daisy Duck for the Garner-Afflecks?
Related content: Do you let older siblings name the new baby?
Thanks to the folks at Nameberry.com, we don't have to wait to learn the 9 most influential celebrity baby names right now, as they've just released this handy-dandy list, complete with stats on where they rank in popularity:
AVA – Heather Locklear first revived the slumbering (it had been out of the Top 1000 for two decades) name of gorgeous Hollywood star Gardner in 1997, but it really started to climb after Witherspoon used it for her daughter in 1999, jumping all the way to number 5 last year.
EMERSON (for a girl) –  When Teri Hatcher named her daughter Emerson in 1997, there were nearly six boys for every girl that received the name.  In the most recent count, thanks to Hatcher's influence, there were 1000 female Emersons born to only 612 boys.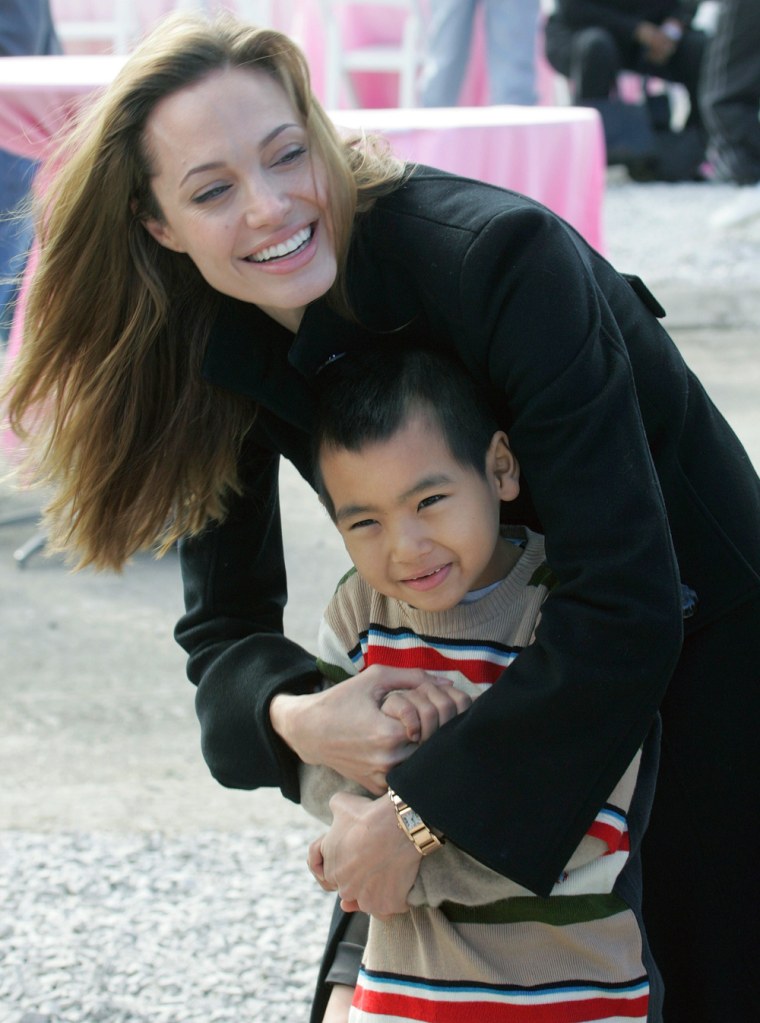 KINGSTON – This place-name that mixes reggae with royalty entered the Top 1000 in 2006, the same year Gwen Stefani used it for her son, and has now risen to number 214.
Related content: Would you let Mariah name your child?
MADDOX – The names of the Brangelina brood are mixed in terms of their influence.  Maddox, Pax, Zahara, and Vivienne have caught on, while Shiloh and Knox have not to the same extent.  Oldest son Maddox is still the dominant baby name influencer.  Born in 2001, his name entered the Top 1000 in 2003 and is now number 180.
MATILDA – This quirky old-fashioned name harkened back to late dad Heath Ledger's home country of Australia.  Obscure when Michelle Williams gave birth to the little girl in 2005, Matilda entered the Top 1000 after a 45 year hiatus and is now a hipster favorite.
RYDER – Use of the name Ryder has more than tripled since Kate Hudson chose it for her older son in 2004.  Infant son Bingham's name is unlikely to have the same widespread appeal.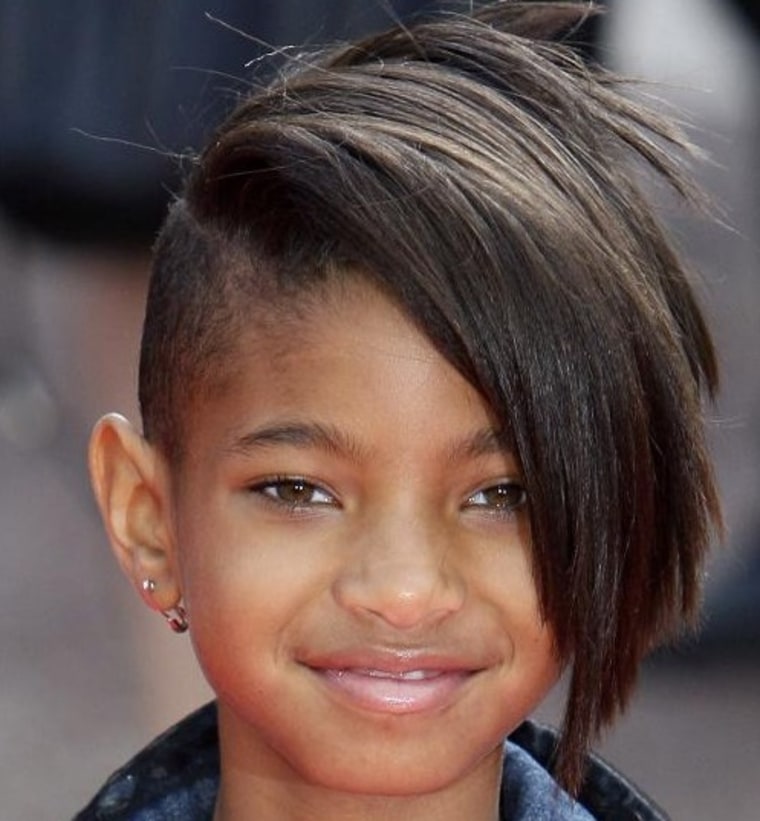 VALENTINA – This romantic name, chosen for Salma Hayek's daughter in 2007, has risen 250 places on the popularity chart, to number 152.
VIOLET – Blushing Violet has become a star since Jennifer Garner and Ben Affleck revived this vintage name and used it for their daughter in 2005.  Number 372 then, it's now closing in on the top 100.  We predict little sister's name Seraphina will also become much more popular.  Though not yet in the Top 1000, the use of the obscure angelic name has doubled in the two years since Garner and Affleck chose it.
WILLOW – Will and Jada Pinkett Smith used this graceful name for their daughter eleven years ago; now it's risen from Number 760 to 290 and seems sure to go even higher, along with big brother Jaden's name, whose popularity has also been influenced by Britney Spears' Jayden.
A few other celebrity baby names destined to be influential but too recent to make the Top 1000 list are Clementine (Ethan Hawke), Romy (Sofia Coppola), and Story (Jenna Elfman)."
What's your favorite celebrity baby name?
Kavita Varma-White is a Seattle based writer and editor and the mom of two tweens. In between cheering on the sidelines for numerous soccer and baseball games, she is contributing editor for TODAYMoms.com and MSNBC.com.
More TODAY Moms content:
Jacob, Isabella top baby names