What's a good gift for new moms? Well, I just had a baby three weeks ago. And, life is crazy.
Full disclosure, I also have a 2-year-old. So, it's my second time as a new mom. Life is really crazy.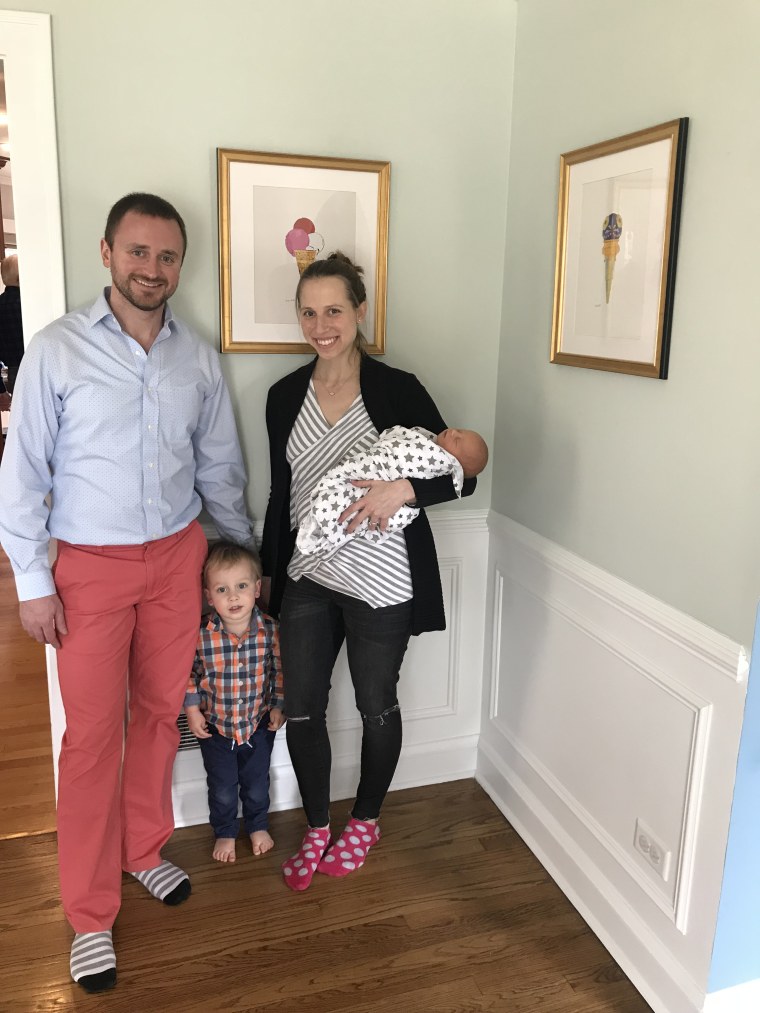 For a future Mother's Day, I do hope my kids will bring home hilarious craft projects, which I will keep close, store in my basement and bring out again when the kids are in their 30s.
Still, I've got to admit, I do want real gifts, too — gifts that give me an excuse to set aside time for self-care, help me feel human again and remind me of how great life is. So if you're stuck wondering what to get a new mom in your life, these picks will probably make her happy. They certainly would make me happy!
I can't go anywhere alone. My baby even has to come into the bathroom with me. Giving me this mask hints that I'll get some me time (the best gift there is). Bonus: This mask, which is made for every skin type, packs tourmaline gemstone and pineapple enzymes to exfoliate dead, dull skin cells and reveal more vibrant skin underneath. Well, that's the idea. We'll see how well it works for someone who wakes up every hour of the night. As long as someone tells me they notice a difference, we'll be all good.
My needs are simple these days: I'm in search of easy, breezy T-shirts that I can throw on and then promptly toss in the wash once they're stained with spit-up. (Mommin' is certainly glamorous.) And these cannot fit and feel any better. They're the perfect tee. I'll need them in a few colors — but better skip the white one, you know?
Every evening, I wait for my dear husband to come home so we can chat about our days. Just kidding. These days, my eyes are on the prize: a shower. I wait for my husband to come home so I can take a long, hot shower. The only way to make basic water feel even more special than it does right now is with a luxurious shower gel — and the floral scent of Philosophy's Amazing Grace Ballet Rose is everything.
I'm a basket of emotions. But, in between tears of frustration from lack of sleep or breastfeeding challenges, I look at my baby and am so proud to be his mom. So, go ahead and make me cry with this adorable ring that says it all: Mama.
I miss going out. So, I want a date night. This cuff signals that I'm staying out past 6:30 p.m. at a trendy place. The best part? I might not even need to breastfeed a milk monster at the table. Plus, the rose gold cuff is so pretty!
Remember that thing about waking up every hour of the night? Yeah, I don't really get to sleep, but I still slip into pajamas because I'm in denial. These are cute and functional. They unbutton easily for middle-of-the-night breastfeeding sessions. Because, hey, that's what I'm about these days.
(For more affordable pajamas, these are the 8 best places to buy cheap (but cozy) PJs on the internet)
I don't actually want to cook anything right now, so stay away from kitchen appliances. (That said, if you're going to make me pancakes, absolutely buy that griddle!) I am, however, open to popping chocolate in my mouth as I catch up on my Netflix queue. These chocolate-covered caramels are smooth and decadent, and the salt sprinkle is perfect.
8. "Yes Way Rose" Glass, $14, Amazon
I don't care how basic rosé may be. I'm into it. And, since I just spent nine months pretending that soda water with a splash of cranberry and a twist of lime was a cool cocktail, I'm ready to have the occasional glass of wine.
Plus, my home currently looks like at least five babies live in it, even though it's just one who has taken over everything. I'm ready to replace a few sippy cups with these cute glasses. Set of four, please.
Don't get me wrong, I love fresh flowers. But, a dried wreath delivers long-lasting beauty, no water needed. This wreath is bright and cheery — even when I'm feeling the exact opposite.
This article was originally published on April 16, 2018.
For more Mother's Day suggestions, check out:
To discover more deals, shopping tips and budget-friendly product recommendations, download the new TODAY app and subscribe to our Stuff We Love newsletter!