We asked TODAY Parents to share photos of kids on their first day of school and loved many of the creative ways parents are marking each year, from signs to chalk art to inventive ways to show how their kids have grown. Here, nine creative ways to capture the memory of your child's return to school.

1. The leaping parent pose
There is really only one way to explain how many parents feel about the start of school, and mom Elizabeth Renee expresses it perfectly in this photo she posted to the TODAY Parents Facebook page: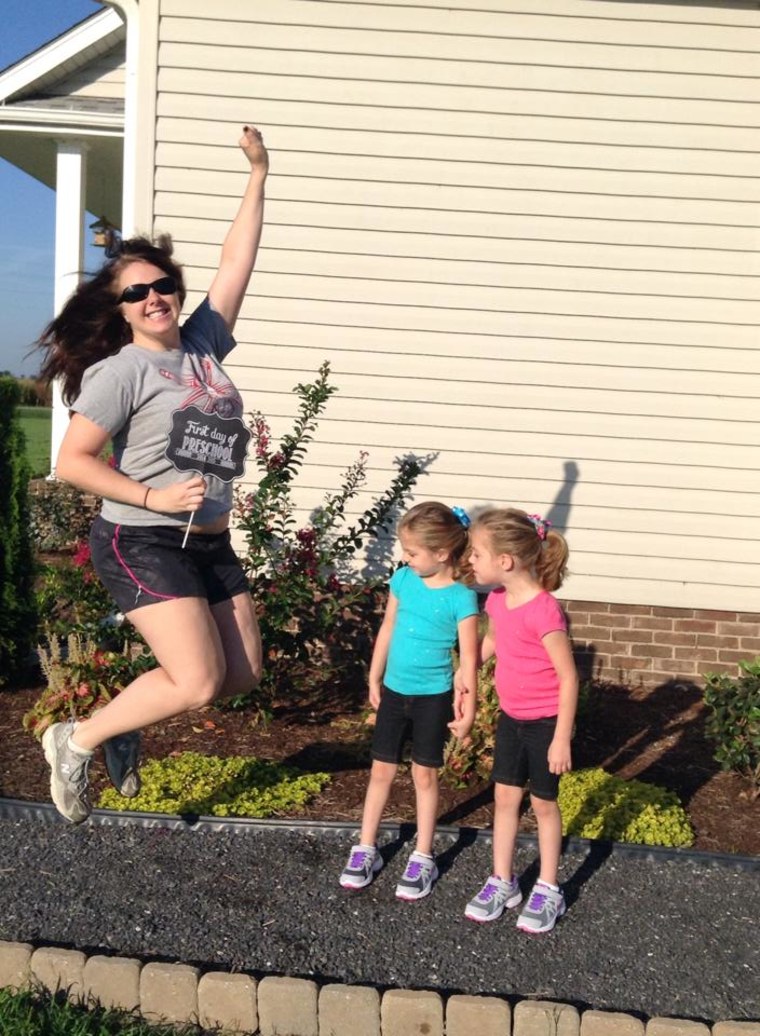 2. The "heck no, I won't go" pic 
Your back-to-school photo might not turn out as planned; and those pictures often end up being the most treasured ones. The end of summer came hard for Isabella Santos, shown below.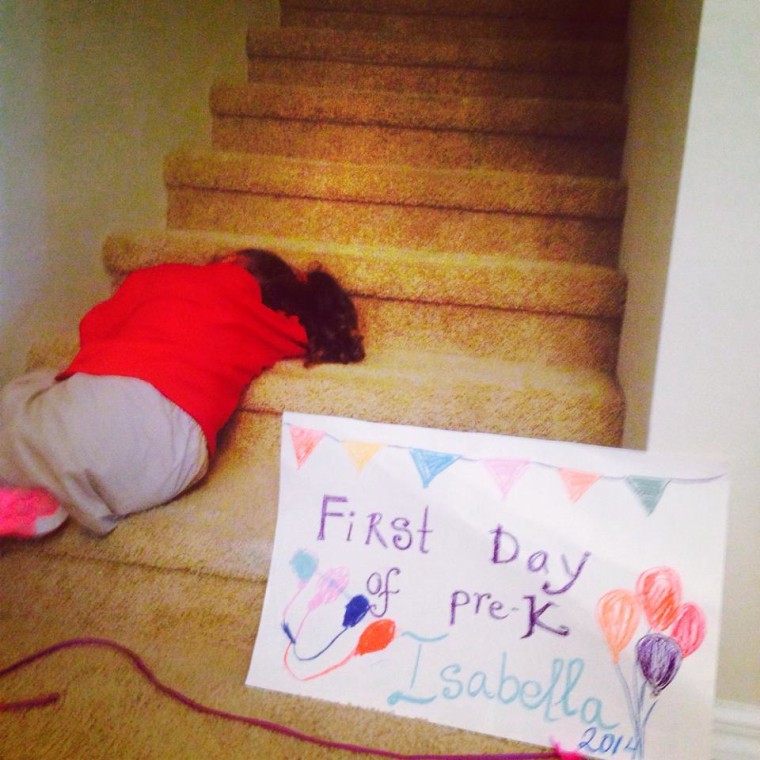 3. The chalk it up to another year photo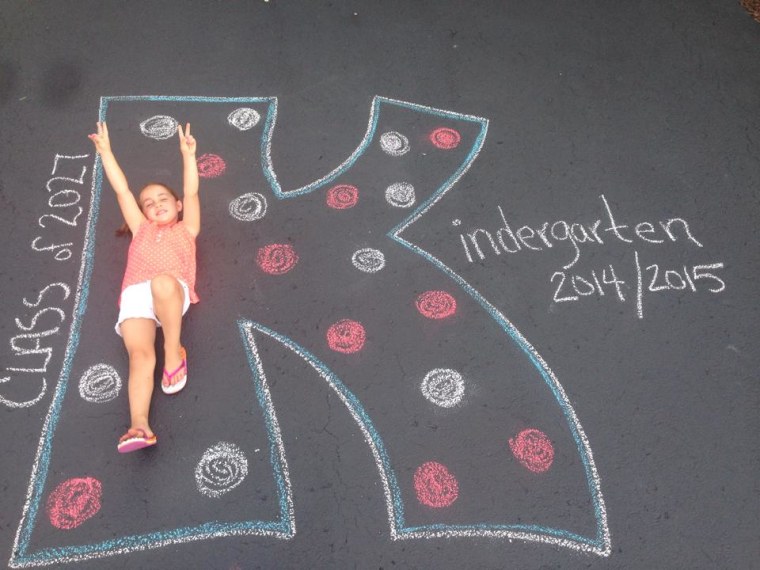 4. The 'My, how I've grown' pose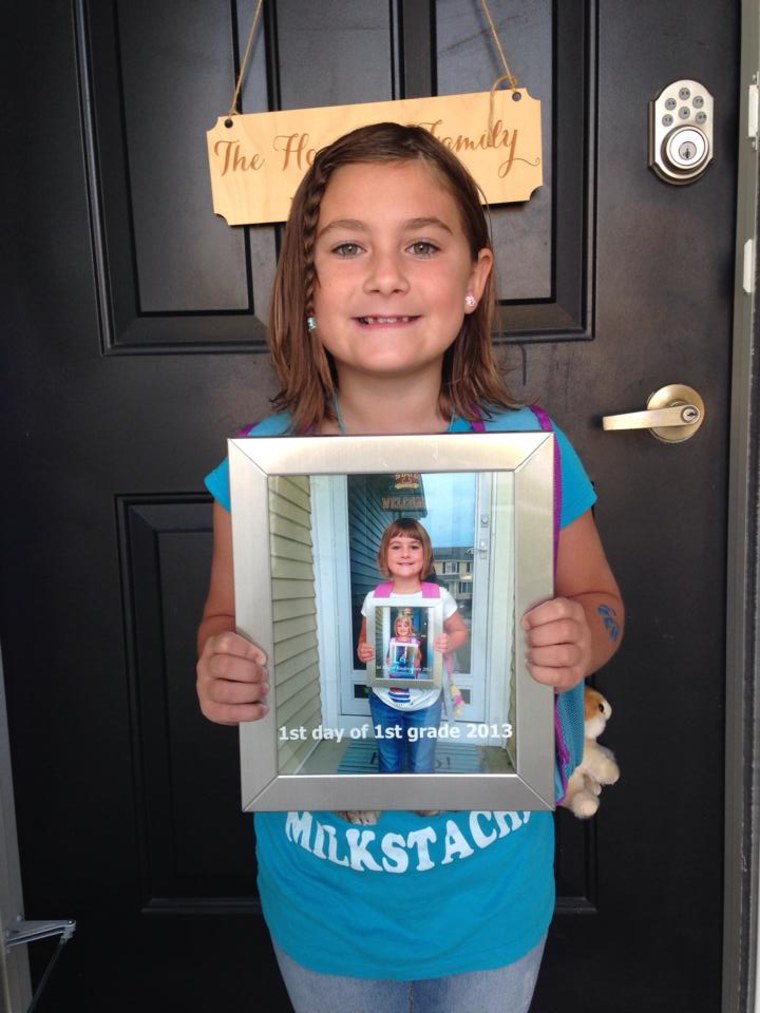 5. The 'I'm gonna be a big kid someday' T-shirt 

Mom Kirsten Bradshaw made this shirt for her son and will take a picture of him in it each year to see how he grows.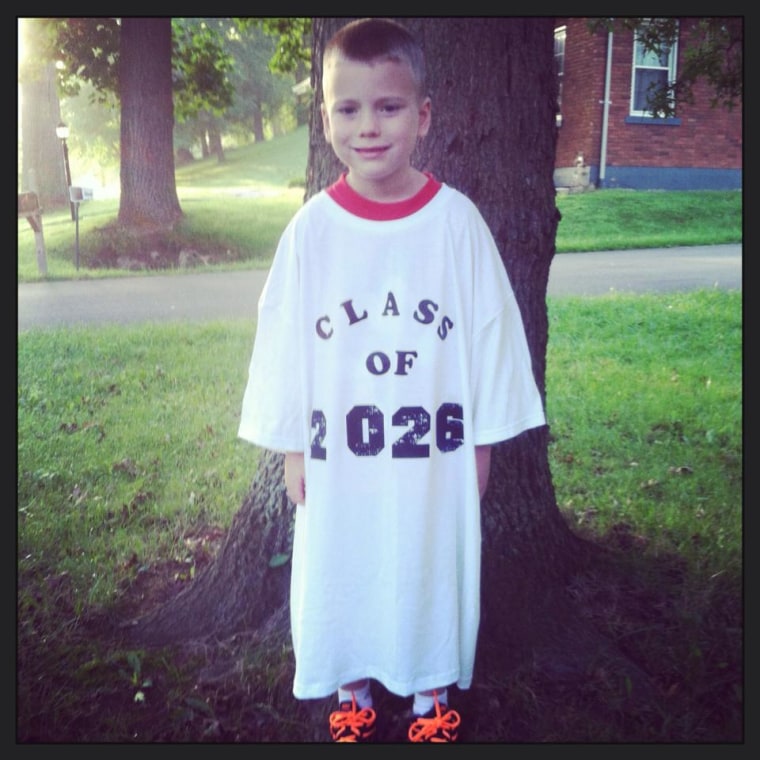 6. Sign me up for another year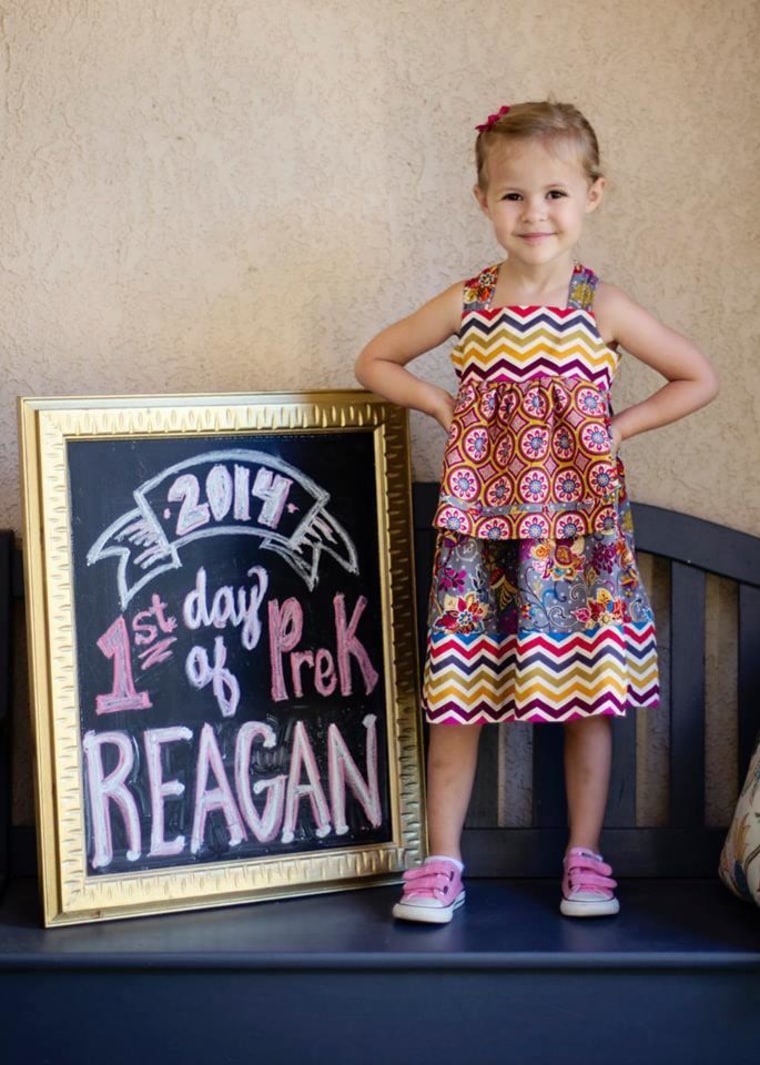 7. The twining siblings pose (no matter the age difference)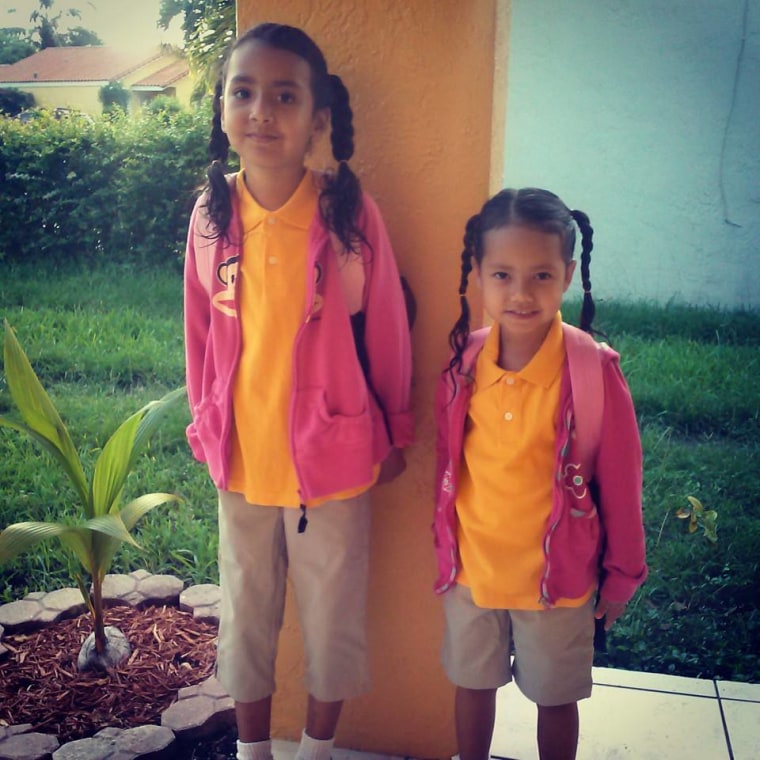 8. The 'Too cool for school' pose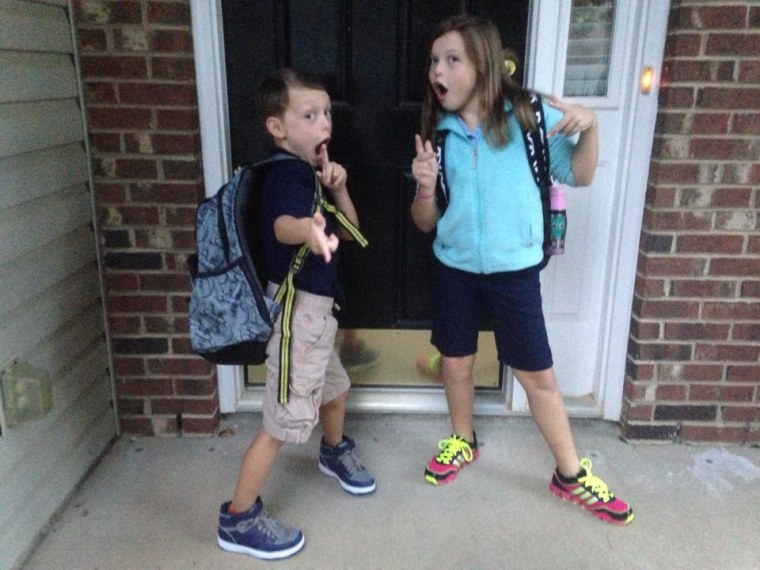 9. The 'Photobombing parent' pic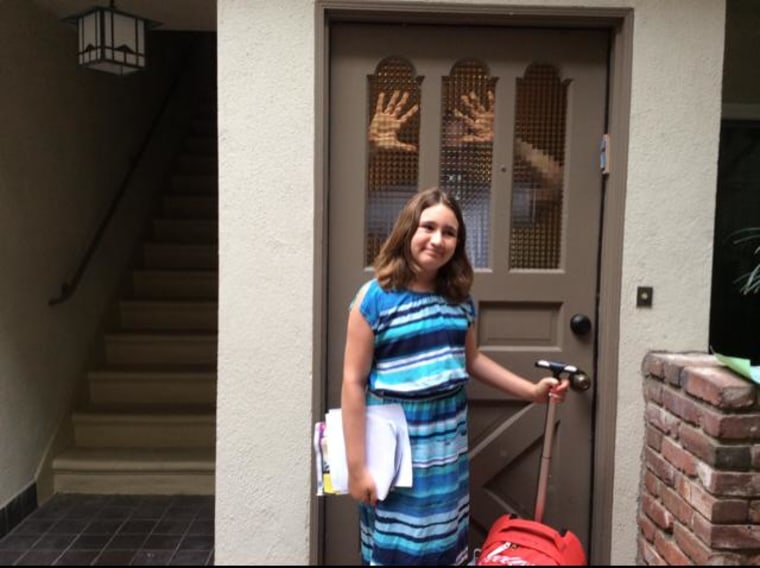 Follow TODAY contributing editor Kavita Varma-White on Twitter.