/ Source: TODAY Contributor
While many children dream of getting a Hatchimal or the latest Pokemon toy for Christmas, an 8-year-old quadriplegic boy has a modest wish this year. He wants to receive cards, and his grandmother hopes that others will help her fulfill his dreams.
"I can't give him back his mobility," Alyson Little, 51, told TODAY. "But I can use my voice…so he won't feel so isolated."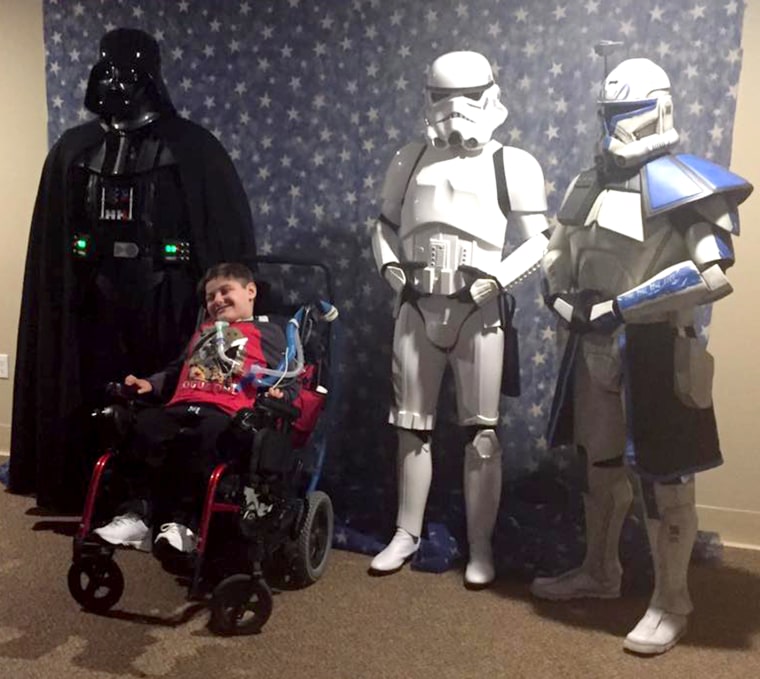 RELATED: Arson victim, 8, has Christmas wish of collecting cards from around the world
When Little's grandson, Andrew, was 15-months old, he contracted transverse myelitis, a neurological disorder caused by inflammation. This inflammation causes scarring that can lead to paralysis. Andrew can't use his arms and legs or breathe on his own. He needs a ventilator, 24/7 nursing support, and must live at a special facility, St. Joseph's Home in Cincinnati. His health remains fragile; a simple cold can lead to a hospital stay.
"He's lived longer than what we were told he would," said Little. She's been his guardian since 2012 when his mother died in an accident. "He shattered all expectations."
Being so ill means Andrew feels isolated. He attends public school, but can't easily visit friends' houses. Because of his condition, Andrew remains a spectator. He watches musicals, Star Wars, and sports. He loves Bengals players, A.J. Green and Andrew Withworth and chats endlessly about Dwayne Johnson.
Despite his limitations, he remains upbeat.
"He never feels sorry for himself. He doesn't even realize that he has challenges," said Little.
Often when she visits, Andrew asks if he received cards. Little frequently says no. He likes the cards because they help him feel connected to other people. And, even though he only received four Christmas cards last year, Andrew felt thrilled.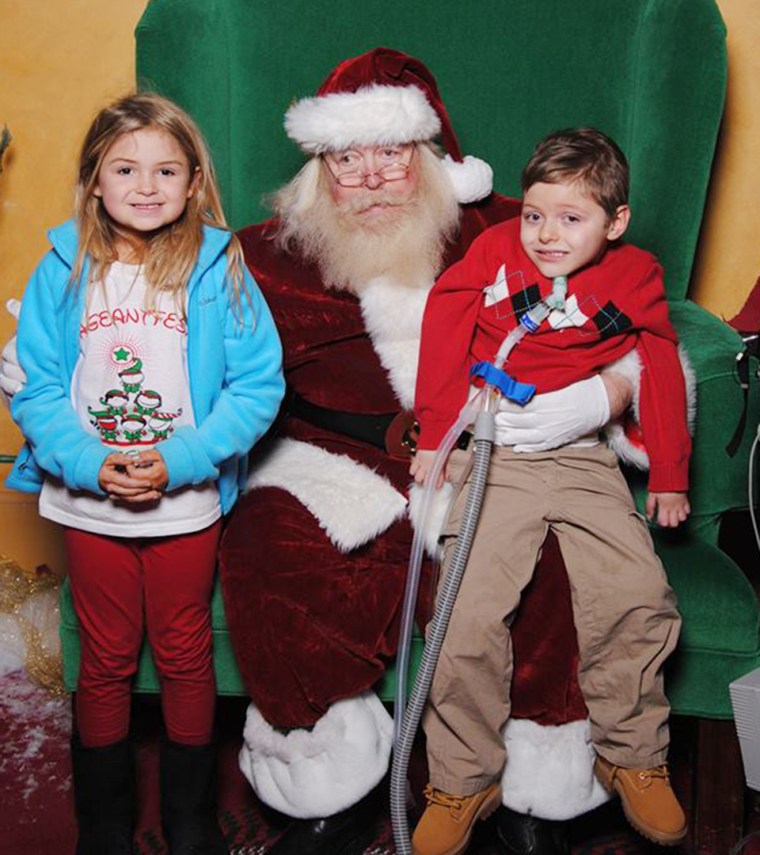 RELATED: After mom asks for birthday cards for son with autism, strangers send thousands
"Letting him read old cards, showing him old pictures, it brightens his day. There's not even enough words to explain how much he enjoys it," she said.
She decided to ask her friends to send him cards. So far, he's received 10, which Little reads at every visit. Slowly, word of Andrew's wish spread through Cincinnati and a local fire company, Sharonville Fire Department got involved. The firefighters personally delivered a gigantic card; this trip felt especially meaningful for Andrew, who loves firefighters, but only sees them when they help him before trips to the hospital.
He told Little, "The fireman came to see me and I am not even sick."
As much as he loves cards, Andrew shares them with the other residents at St. Joseph's so they have something with which to decorate their rooms.
"He is very loving and caring and that is just his nature. For his birthday, he gave away all his presents," Little said.
Little hopes that Andrew receives cards because such a simple gesture will make a huge impact on his life.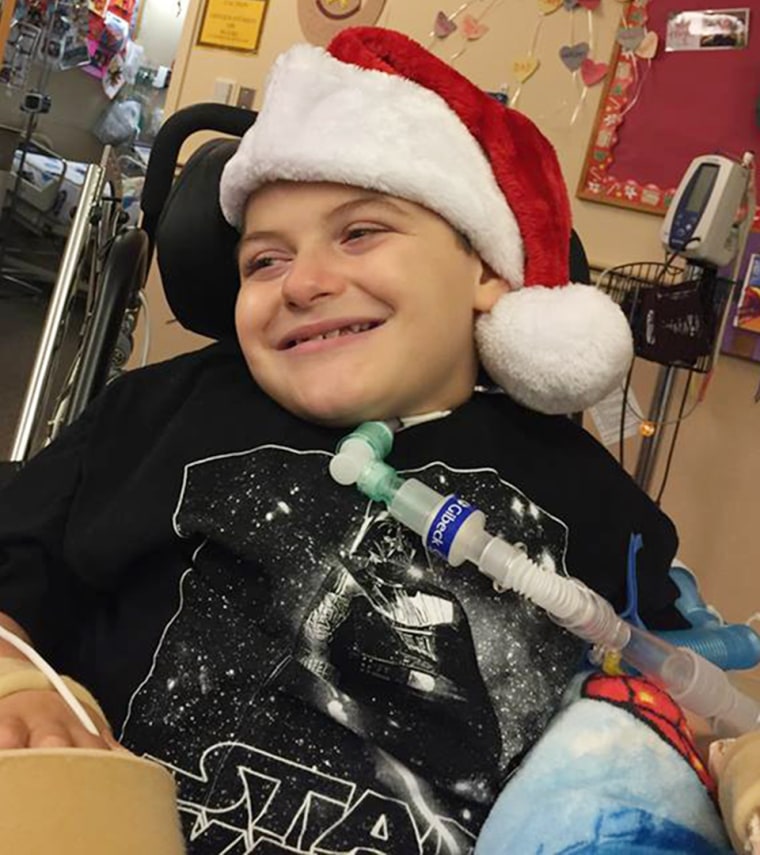 RELATED: Paige Mason, girl with rare bone disorder, has birthday wish for cards — lots of cards
"I would gladly give that child anything in the world just to make him happy. His happiness is like the highest on the priority list," she said.
His condition is terminal. Doctors aren't sure how long he will live. One bout of pneumonia could be fatal. But, Andrew remains hopeful; he's recently been talking about attending college.
Never miss a parenting story with TODAY's newsletters! Sign up here
"He just has this internal fight in him where he doesn't want to give up," Little said. "I don't know where his strength come from. I can't give him back the things he lost. I just try to make 100 percent sure that each day he has left on Earth is full to the max."
People who wish to send Andrew a card can mail them here:
Andrew Little
4181 Weathered Oaks Lane
Hamilton, Ohio 45011