All Jalen Bailey wants is for his mom to be happy.
So, the 8-year-old boy is using a hobby that brings him a great deal of joy to make enough money to buy her a house.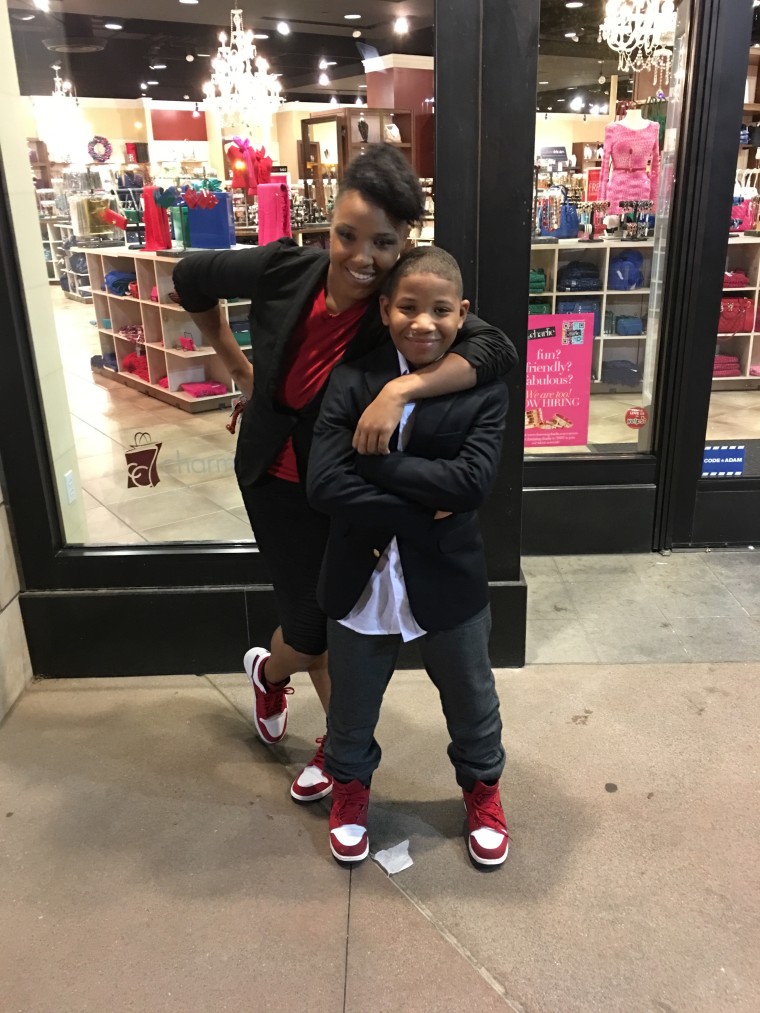 "I just want one that me and my mom can be happy living in," Jalen told TODAY.
Right now, they live in a small apartment in Fresno, California, because it's all they can afford, but Jalen is hoping to change that with his bakery.
RELATED: Teen with autism creates art-filled book to help others with the disorder
"I know Jalen wants me to have a bigger place, but I want the same for him," Sharhonda Mahan, Jalen's mom, told TODAY. "He deserves a big kitchen to cook in and a backyard to run around in."
Jalen, who started baking when he was 5, opened Jalen's Bakery out of his kitchen on July 1 and has already raised $200.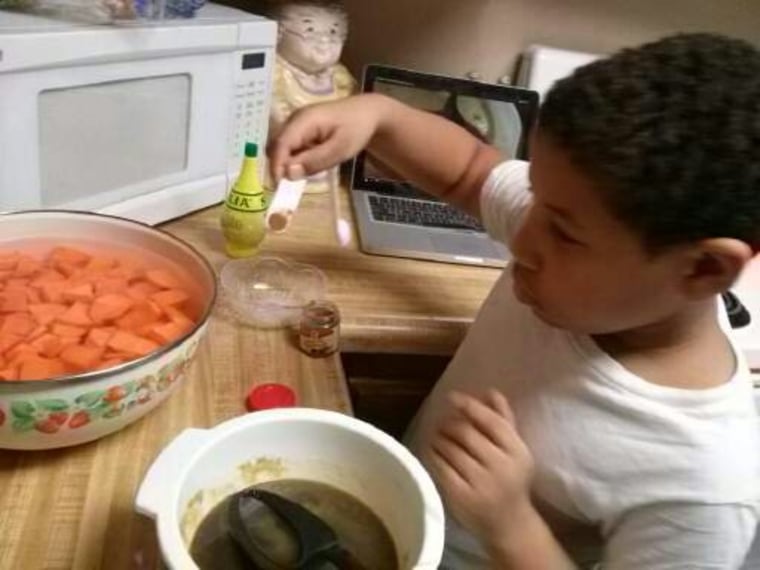 "I love baking because it's kind of like science — and that's my favorite subject in school," Jalen said. "You get to put different baking materials into a bowl and make something new, which is what science is all about."
For now, he's delivering the baked goods locally around Fresno with help from his mom — but he launched a GoFundMe, hoping to eventually ship nationwide.
Jalen has always been a little entrepreneur, taking after his mom, a full-time nanny. In fact, he also has a photography business on the side.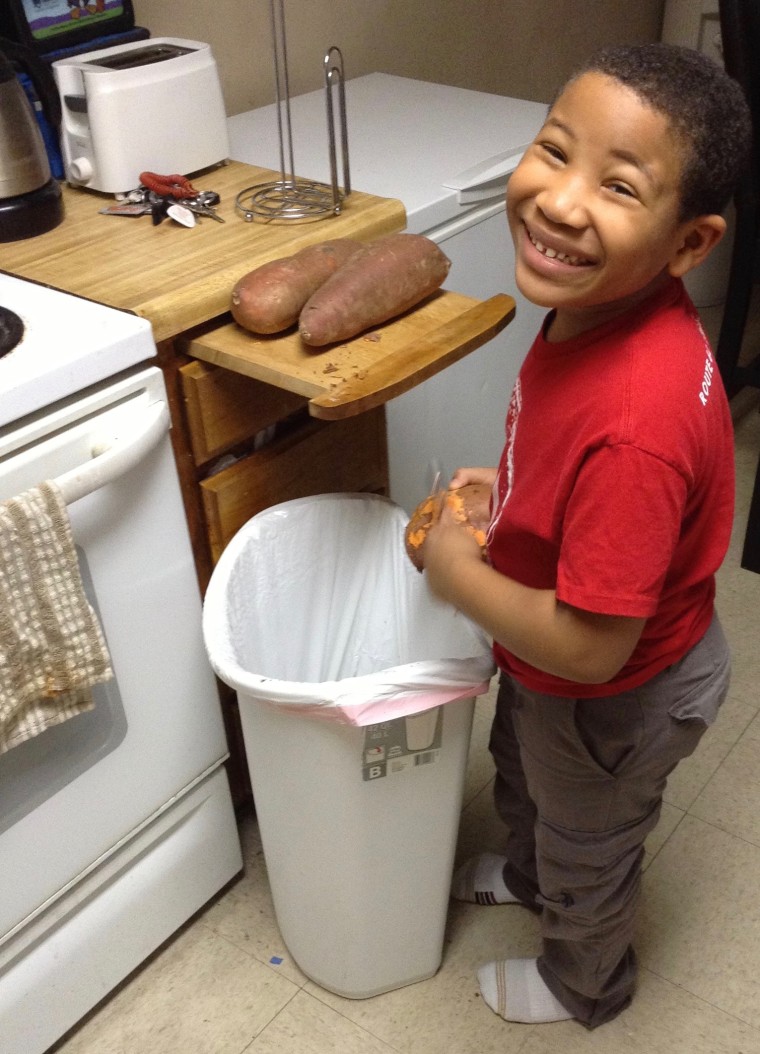 At 6, he started an annual back-to-school drive at a local homeless shelter and made bracelets to sell at school carnivals.
He also took a business class in early June to learn how to start a lemonade stand, but decided to use those same skills to instead open a bakery.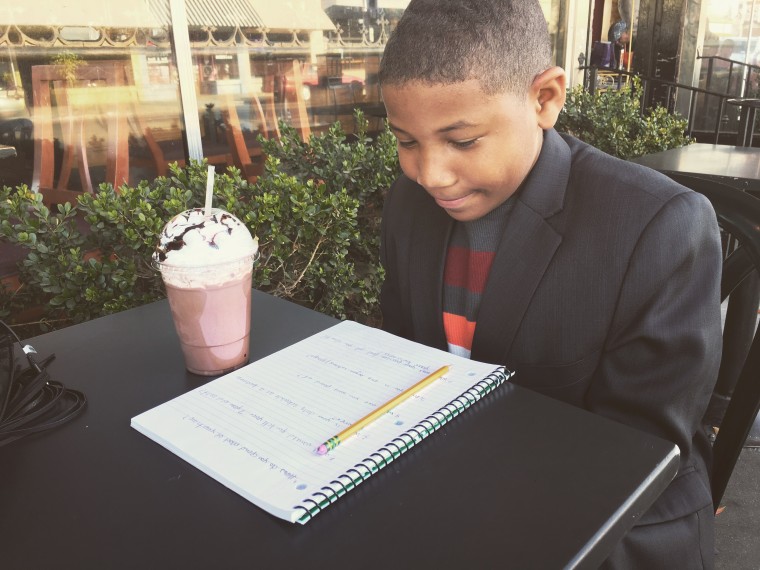 "Everyone in the family kept telling him how good he is at baking and suggested doing that instead of a lemonade stand," Mahan said. "He agreed with them and the very next day, he was filling out an application to get his baking license."
RELATED: Boy, 13, writes NYT bestseller on 'how kids can do big things'
Once he had his license, he attended his first business mixer. While networking with local bakers, he met one who offered to donate Jalen an oven so he could bake even more cookies, muffins and banana bread.
When he's not baking for his customers, he's practicing for the baking show he hopes to produce one day.
"I use a timer and give step-by-step instructions," Jalen said. "Once I get enough practice, maybe I'll start making videos to post."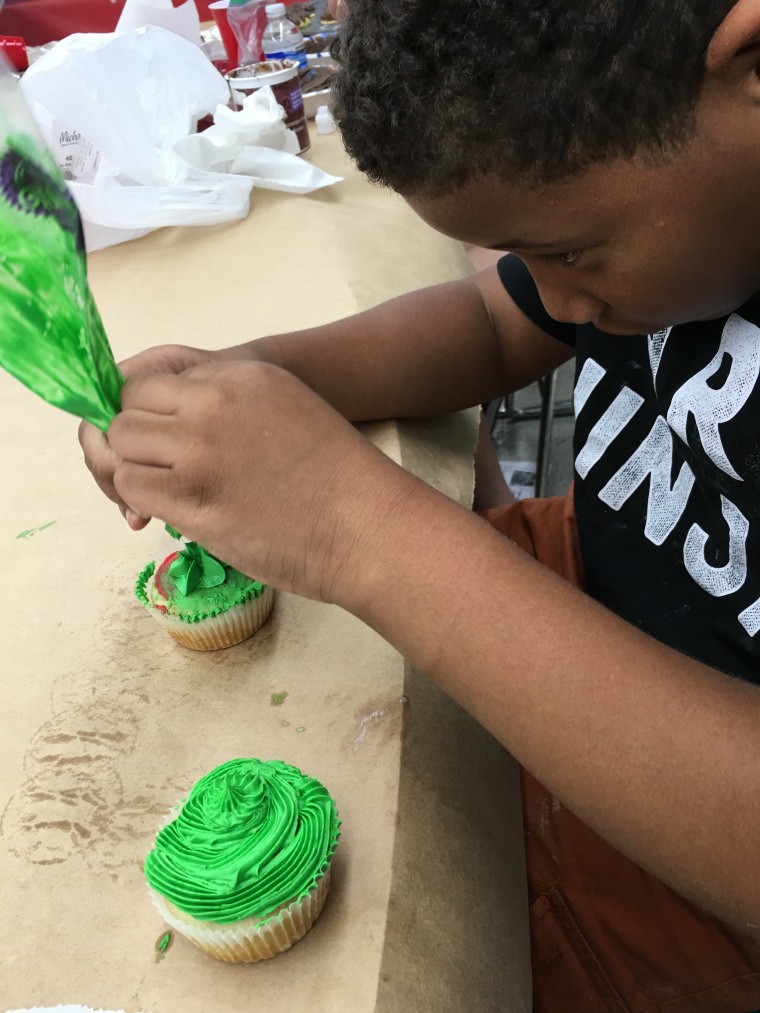 "I've never met anyone who loves being in the kitchen as much as he does," Mahan said. "He's got a real passion for baking and I'm so happy he's using it in such a rewarding way."