/ Source: TODAY Contributor
Princesses can come in any color, and a 7-year-old's inspiring book proves it.
Like many dads, Morgan Taylor's father, Todd, dubbed his daughter his princess, but one day she told him that his beloved pet name for her made her sad.
"I love it when you call me a princess but I know I am not really a real one," she told TODAY Parents about that conversation. "Real princesses were vanilla and I can't really be a princess."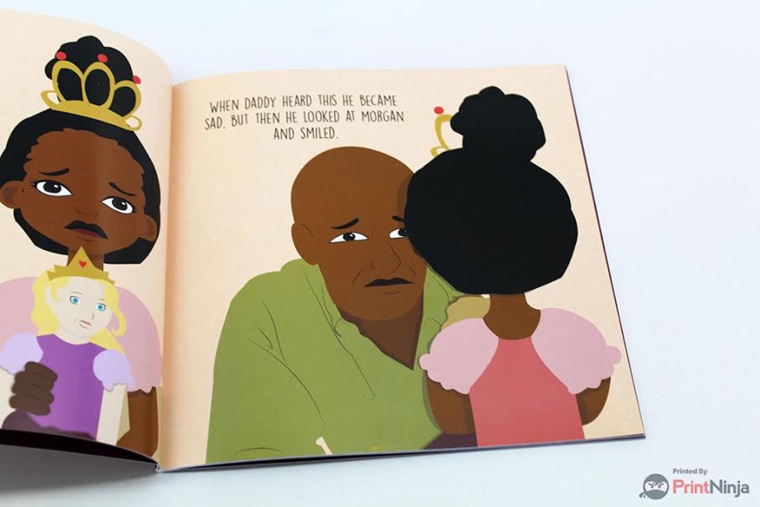 Taylor felt stunned. He thought that by introducing Morgan to "The Princess and the Frog," starring Princess Tiana, she'd see that black girls could be princesses, too. But then Morgan brought up something Taylor never considered.
RELATED: Comic book 'Raising Dion' takes on superhero diversity for women and minorities
"For most of the movie, Princess Tiana's a frog," Morgan said. "(The movie is) trying to encourage me to be a princess and it is kind of like you are telling me I am a frog."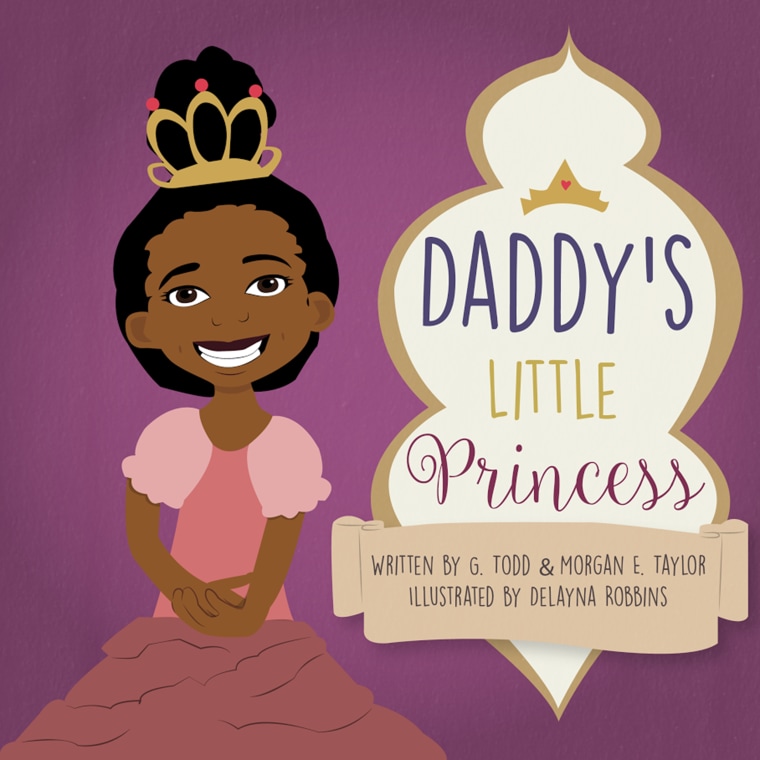 Taylor hadn't realized that his daughter had absorbed a negative message from the film.
"I received the biggest wake-up call," he said.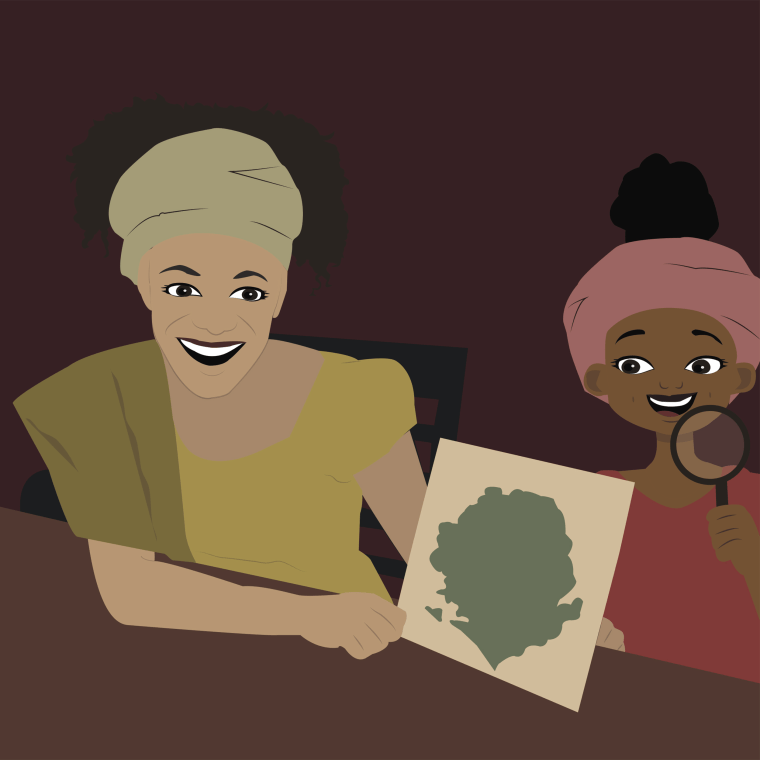 Hoping to remedy that, he and Morgan started researching princesses and queens of color and found dozens with unique and powerful stories. This gave them an idea — what if they wrote a book, telling their story, while introducing readers to real-life princesses and queens of color?
RELATED: Modern moms say strong girls love princesses, too
"So much of Africa and our culture is patrilineal," Taylor said. But the book, "Daddy's Little Princess," gave them a chance to learn about African women who ruled while showing children that princesses don't simply look "vanilla."
The story follows a young girl named Morgan who doesn't think she can be a princess because she's black, but then meets the different princesses and queens of color. As soon as Morgan started writing, the story came naturally.
"Everything pretty much flowed. I got to pick out the pictures and everything," she said.
While Morgan enjoyed learning about all the princesses, she has a few favorites: like Princess Elizabeth of Toro, who was a model and the Ugandan ambassador to the United States. Morgan also likes King Peggy from Ghana because of her unlikely story. While born in Ghana, Peggy lived in United States and worked at the embassy. One day, officials from her village showed up and informed her she was its king. Peggy balked at the idea; she wanted to be queen. But it turns out there's no word for queen in their language, so she agreed.
The response to the book has been overwhelmingly positive, Taylor said.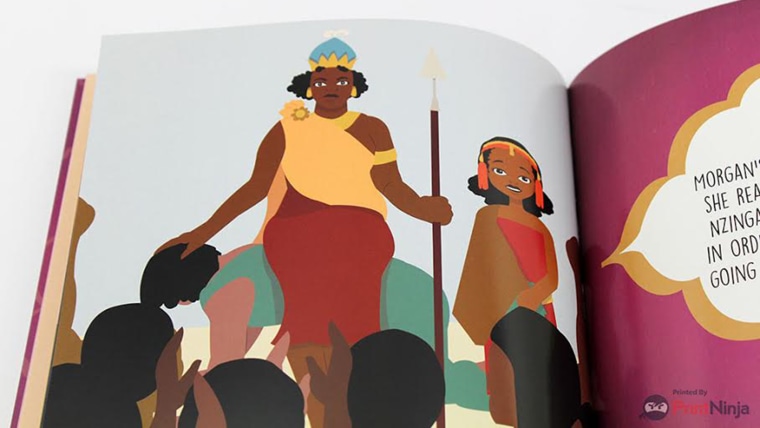 "I think it is important that we express to parents how important it is that we have a diverse imagery of princesses of all races. I think it is sad that any child thinks you cannot be a princess because of the color of their skin," Taylor says.
As for Morgan, she hopes readers take away a simple message.
Never miss a parenting story with TODAY's newsletters! Sign up here
"I want you to know that you have a crown, and I want you to rock it."