On June 28, Amber Petersen was sitting right beside her 7-year-old daughter, Brooklyn, in their home in Raleigh, North Carolina, while she played the popular online game Roblox on her iPad. Suddenly, Brooklyn showed her mom her screen, obviously distressed.
Brooklyn's avatar — the icon that represents her in the multi-player online gaming platform, who has blonde hair and wears a T-shirt and jean shorts like Brooklyn might — was being graphically sexually assaulted by two male avatars on a playground in the game.
"At first, I couldn't believe what I was seeing," Petersen wrote in a Facebook post warning other parents about what happened to Brooklyn. "Words cannot describe the shock, disgust, and guilt that I am feeling right now." Her post, which contains some explicit screenshots of the assault in its comments, has been shared over 6,000 times.
Roblox's response was quick. "We were outraged to learn that Roblox's community policies and Rules of Conduct were subverted," a Roblox spokesperson said in a statement. The company identified and permanently banned the user that created the malicious code that inserted the assault's graphics and actions into the game from their platform and suspended the game that Brooklyn was playing when it happened.
"We have identified how this bad actor created the offending action and are putting additional safeguards in place to reduce the possibility of this happening again in the future," Roblox said. "We have zero tolerance for this behavior. Our work to ensure a safe platform is always evolving and remains a top priority for us."
Roblox has close to 70 million monthly active users of various ages. It encourages children to create their own games within the platform that allow them to have unique adventures, role play, and even build friendships that often transcend the virtual world, Roblox head of marketing and community safety Tami Bhaumik told TODAY Parents.
Never miss a parenting story with the TODAY Parents newsletter! Sign up here.
"One of the things that Roblox is, if you think about it, is a virtual playground," said Bhaumik. "A lot of kids will make great friends through the game — we have so many reports from parents telling us their kids met their best friends through Roblox.
"We hear way more positive stories than negative stories about how our social features enable kids to explore and experience things in the virtual world, like making new friends," she said.
Before Petersen, 35, allowed Brooklyn to start playing Roblox, she did her due diligence: She and her husband Jordan adjusted the security and privacy settings on her daughter's app to protect her.
However, though the game has safety and privacy measures in place — especially for its youngest users — nothing on the internet is "hack-proof," and users acting out of mischief or malice can sometimes circumvent these barriers.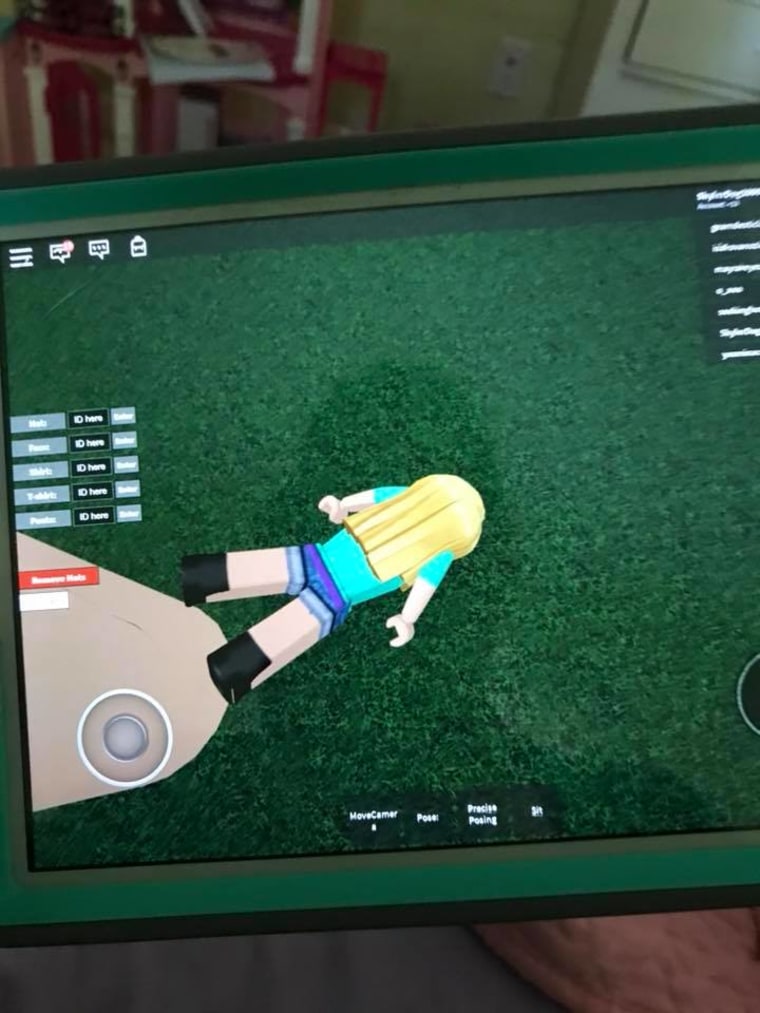 "Before this happened, my biggest concern was that my daughter would be exposed to inappropriate language," said Petersen. "However, parents can adjust settings to prevent that from happening. I had no idea it was possible for people to hack through the platform and add explicit material on this particular game."
Roblox's Bhaumik explained that the trick for the company is balancing the creative part of the platform with the possibility of this kind of violation.
"We are a STEM company. We really want to encourage and inspire kids to create games and experiences," she said. "We've seen some of our young creators and developers grow into careers and monetize and pay their way through college in engineering or computers science. This is something that is so important to us and one of the reasons our CEO founded the company in the first place."
Bhaumik said the company wants to preserve the ability for young users to learn how to create games and content while also tightening their platform structure to make it "very, very difficult for this injection of malicious code."
In the meantime, there are already ways parents can help their kids have a safer experience online:
Make sure your child creates Roblox accounts with their accurate birthdate
When a child signs in to Roblox, they sign in with their birthdate, and that determines how strict the automatic chat filter mechanism is on their account — children over 13 have looser restrictions than those under 13.
Roblox has a team of hundreds of moderators who review every uploaded image, video, or audio file used within the user-generated content on the platform to ensure they are safe and age-appropriate.
"Anything that violates our code of conduct is taken down immediately, and the moderators take necessary steps to educate our young developers as to what's appropriate or not appropriate," said Bhaumik.
In the case of Brooklyn's avatar's assault, the game itself was not malicious, but the code that enabled the avatars to attack her in a sexual manner was inserted into the game by a different user against the Roblox Terms of Service.
Use account settings to control interaction with other players
Bhaumik suggests that parents use their children's game settings, specifically the privacy tab, to determine the level of chat they are comfortable with their child engaging in while on the platform: no chat at all, chat only with friends, or chat with everyone playing the game, including strangers.
Other account restrictions under the settings tab allows parents to curate the content for younger children; it's possible to eliminate any weapon more powerful than a water balloon from the game settings if parents desire.
Create a pin code to keep savvy kids from changing their game settings
Parents can create a pin code so that their kids cannot undo the security settings the parents have already chosen.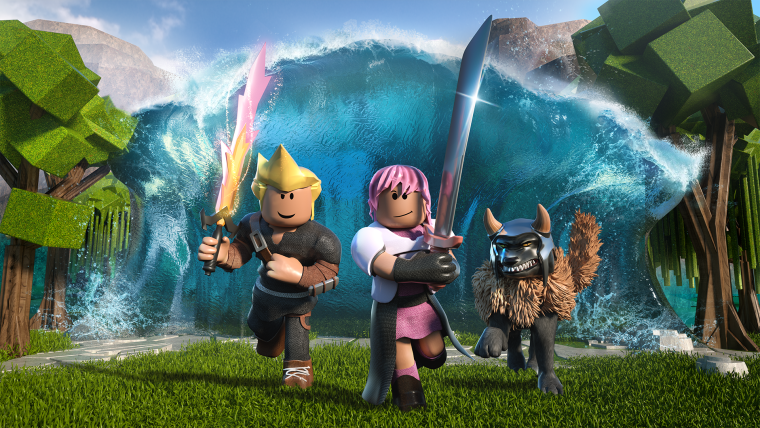 Report abuse or violations immediately
Bhaumik said Roblox hopes to partner with parents to make the platform safer. One way they can do that is to report any disturbing behavior or problematic content in the games using the available "report abuse" button. Roblox also has an email address — safety@roblox.com — so that parents or young users can flag anything upsetting and get immediate attention.
Help your kid learn to be "tech resilient"
"While we need to do all we can to co-view and monitor and block inappropriate content, this family learned first-hand that you can do everything right and still unintentionally expose your child to potentially damaging content," noted parenting and child development expert Dr. Deborah Gilboa.
Gilboa suggested three ways to fortify kids against the unexpected online. First, she said, separate the "avatar" from the "self." "Talk with kids about how the avatar isn't them, and ask them to notice differences and see that avatar as a player in the game, not as a piece of themselves," she said.
Next, she said, talk about when to hit "stop." "Just like in any real-life situation, things can get out hand in online gaming," said Gilboa.
"Remind kids that they can 'pull the emergency rip cord' and just close the window, turn off the TV, walk away the instant something looks scary or dangerous."
Gilboa suggested waiting until kids are 8 years old before letting them play first-person games that feature online multiplayer activity.
"Developmentally, many 8-year-olds can start having a little objectivity about a game as different from their own reality, but before that, many kids cannot," she said.
Petersen told TODAY Parents she does not blame Roblox for what happened to Brooklyn. Since the incident, she has talked to her daughter about what she saw and why she needs to be careful when playing online.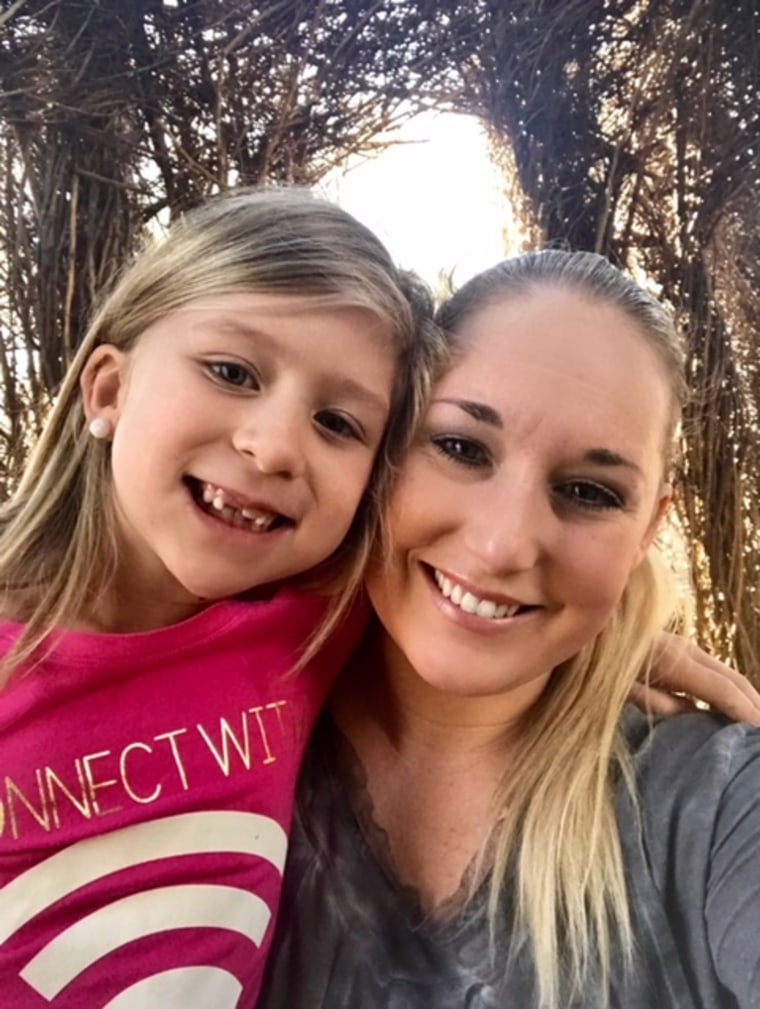 "I wanted her to know that it is never OK for anyone to treat another in such a way," said Petersen. "We have talked a lot about how important it is to always be thinking about personal safety when online and to inform a parent or trusted adult at all times should a questionable situation arise. We've also delved deeper into the concept of privacy and what steps she can take to prevent strangers from ever knowing personal information such as names, addresses, phone numbers, emails, and so on."
Though at first she wanted to delete Roblox from Brookyn's iPad forever, Petersen's emotional response subsided. Roblox executives asked her to be a part of their efforts to make the platform safer for young children going forward.
"Imaginative online games such as Roblox encourage children to utilize creativity, and there are many other educational concepts that kids can learn and explore as a result of playing," Petersen said.
"However, it is absolutely imperative for parents to research these games and apps ahead of time, initiate and consistently monitor appropriate security settings, and continuously educate their children about personal safety."