The Internet is no stranger to adorable videos of infants cooing and babbling. A recent viral video of a 7-week-old baby, however, has the world weighing in on whether the noises his mom recorded are the usual baby sounds, or something more.
Toni McCann, a mom from Northern Ireland who teaches drama to children, posted a video of her son, Cillian, to her Facebook page this week. In the video, the infant can be heard babbling to his mother, and then making a noise that clearly sounds like, "Hello."
"He'd never said hello before, but I knew he was trying to communicate. He has kind of said it to my youngest daughter, but it wasn't as clear though," McCann told TODAY Parents.
Baby Cillian is now 9 weeks old, and while he hasn't said "hello" again since the video was shot, McCann says she's sure that her baby did, in fact, speak to her.
"He definitely said hello, as that was what I was saying. He was clearly trying to copy —isn't that what speech is? We learn from what we hear," said McCann.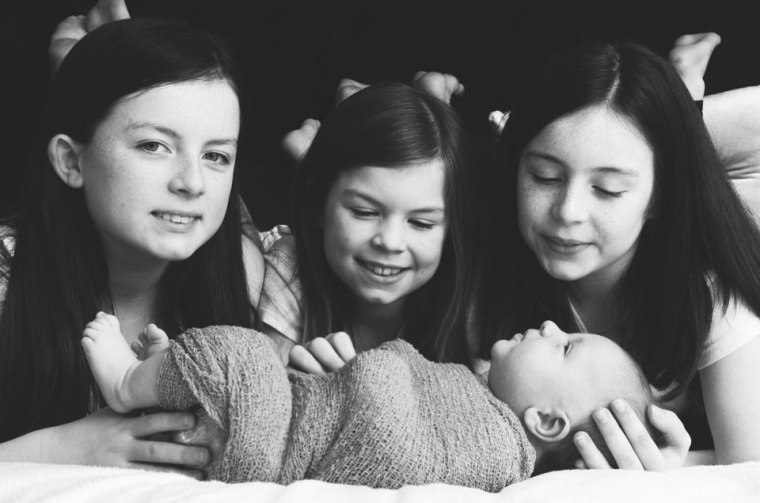 Since seven weeks is early for an infant to actually talk, it's no surprise the video has quickly gone viral, sparking much debate about whether or not Cillian actually spoke. When TODAY anchors Willie Geist, Natalie Morales, and Tamron Hall discussed the video, both Willie and Natalie said that they thought the "hello" was real.
Tamron, however, was not as quick to believe the sounds were more than baby babble. She did agree that baby Cillian is one sweet talker.
"That's a great video...That baby's adorable," she said.