I really dislike the cold, rain, and snow. Which is why I bought a one-way ticket from upstate New York to Los Angeles 12 years ago and have never looked back. 
Sure, L.A. has 99 problems (ridiculously inflated cost of living, horrific traffic, air quality analogous to using a chimney as an oxygen mask), but the weather ain't one. I'm completely spoiled by our year-round perfect climate, but I understand that many only experience great outdoor weather for a few months out of the year. To me, daddying is so much more fun when it's done in the sunshine. 
Summer is going fast, but we've still got time to enjoy it. I asked fellow dads for their favorite summer moments, and they helped illustrate this handy guide to warm weather parenting. Here's what we think every dad should do with his kids this summer:
1. Lawn games. We know that dads all over America cut the grass and give shoulder rides to their kids. But what about stepping it up a notch by combining the two activities? If you've got a push mower, you can give your little ones a simple thrill while also providing them with a bird's eye view during Lawn Mowing 101 class. Everybody wins. Unless the child falls. That would be bad. Don't let that happen. If your back is already complaining, a little "follow the leader" turns yard work into game time.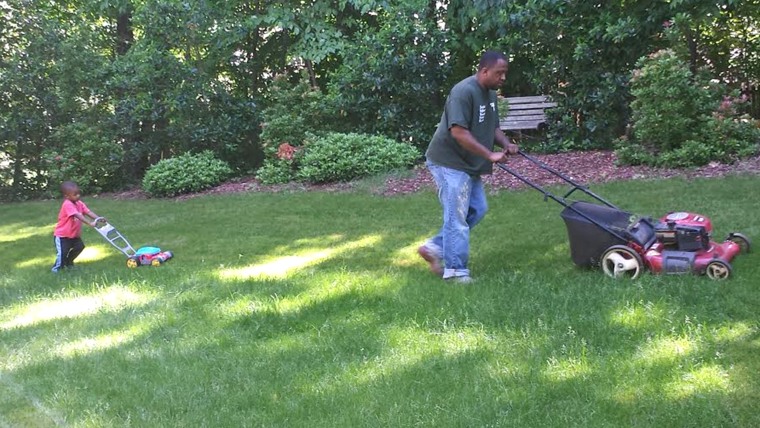 2. Get picky with fruit. There's no mother on the planet who produces better food than Mother Earth. When the weather is warm, take the kids out to the strawberry or blueberry patch and let them do their thing. (Look for organic to avoid pesticides.) And by "do their thing," I mean let them immediately stuff their faces with whatever goodies they pick. We (dads) know that people have eaten unwashed fruit for centuries. The kids will be fine. 
3. Toddler launching. Who needs a diving board when you've got Dad to do the hoisting?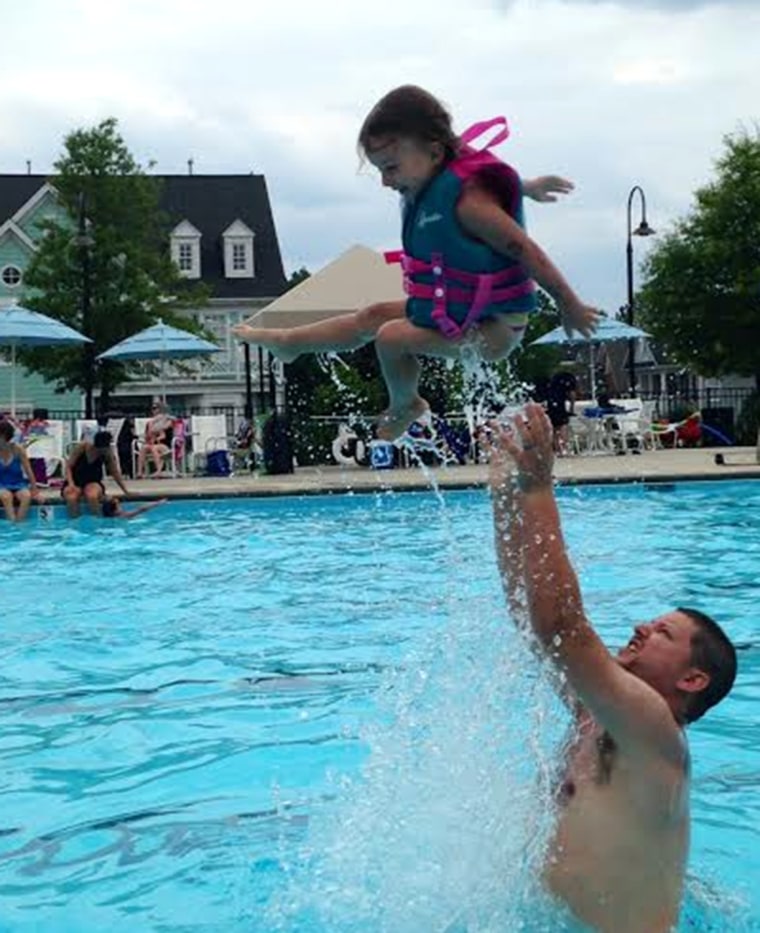 4. If you build it, they will play: Get your MacGyver on by creating a backyard swing while enjoying some awesome bonding time with the kiddos. Best of all, there will be no need to wait in soul-crushing lines or purchase $11 cheeseburgers at the local amusement park.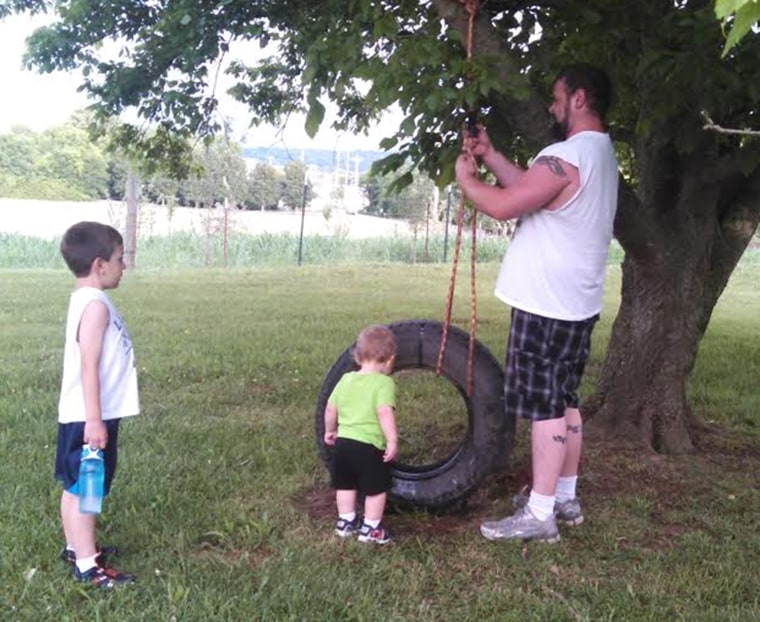 5. Walk on the wild side: Your kids will have plenty of time to wear shoes during the rest of the year. In the summer months, let your babies enjoy the feeling of sand or grass between their toes. Yes, their feet will be filthy and could resemble a hobbit's by the time Labor Day arrives — but hey, most dads don't have pretty feet, either. At least you can chalk it up to one more thing you'll have in common with your little ones.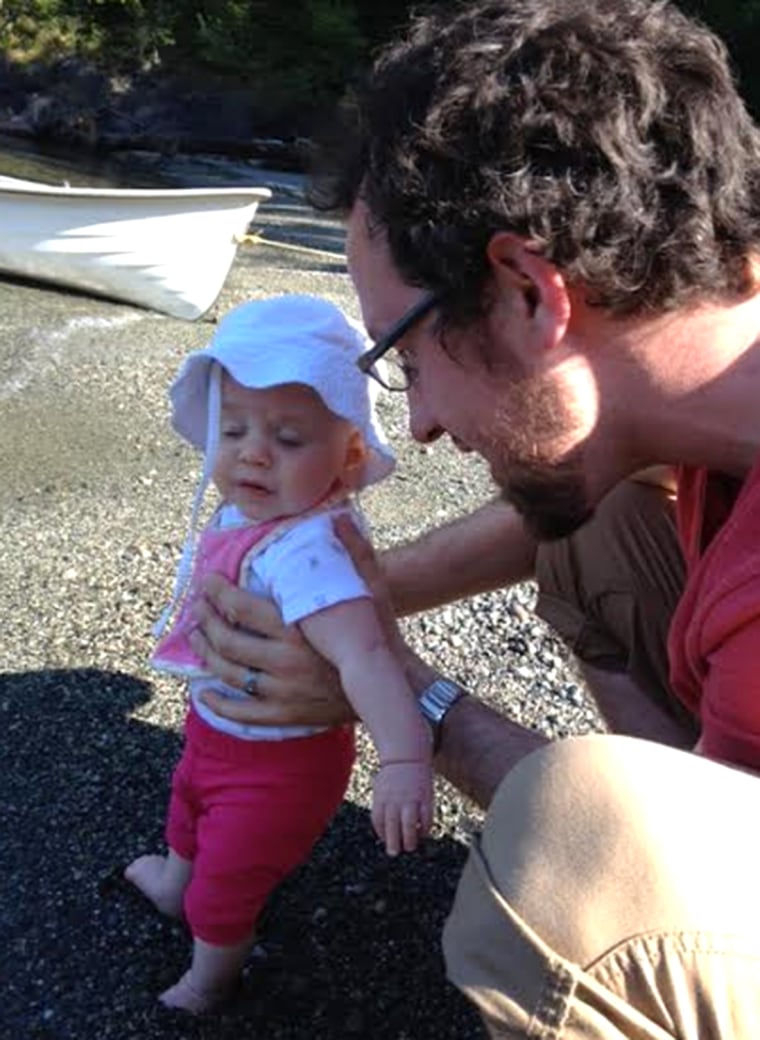 6. Take a daddy group photo. This summer, many families will find themselves either attending or hosting an outdoor party for their children. While the kids are playing, gather up the other dads and take a quick group photo. Dads are usually the ones behind the camera, so this is your chance to get in the picture. Then use it as a reference to determine who will make the lamest excuse not to show up to next year's party. (There will be at least one casualty.)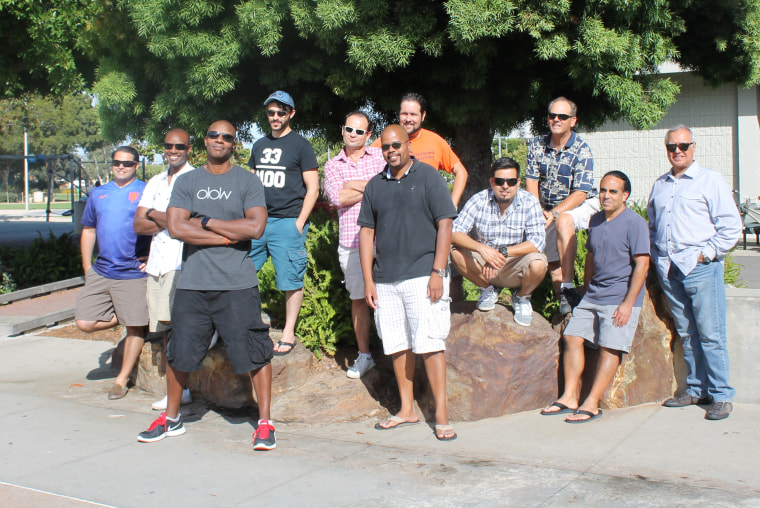 7. Make some mischief. Dads love stirring the pot by causing a little trouble, and is there a better way to do that than by starting a water balloon fight with the kiddos in the heat and humidity? Besides, people will get over being pelted repeatedly with numerous water grenades in 95 degree weather much quicker than they would in 5 degree weather.