Susan Wojcicki is a YouTube star without ever appearing in any crazy, viral online clips.
She's the CEO of the popular video-sharing site and she's also an expectant mom, preparing to give birth to her fifth child while running the multi-billion dollar tech company.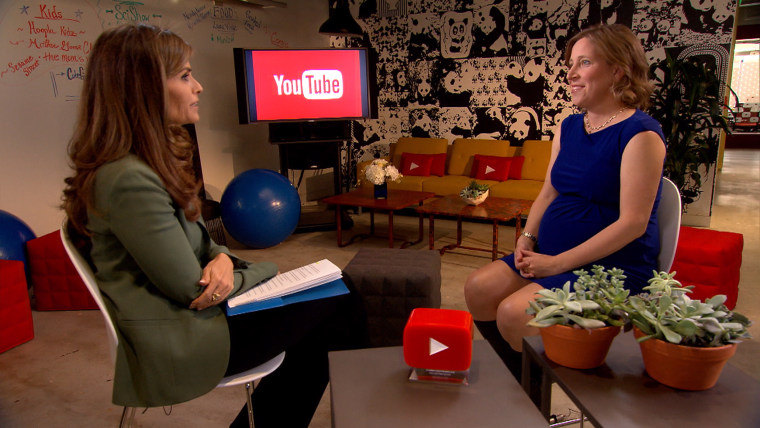 Wojcicki, 46, who is eight months pregnant, believes being a working mom benefits both her and her family.
"Your kids get something from your career and your career will get something from your kids," she said in an exclusive interview with NBC's Maria Shriver at YouTube's headquarters outside San Francisco.
It's been quite a journey to the top that began 16 years ago when Wojcicki and her husband rented their garage to two young computer scientists: Sergey Brin and Larry Page, who went on to found Google. Wojcicki became their 16th employee and the first one to get pregnant. She became the CEO of YouTube in February.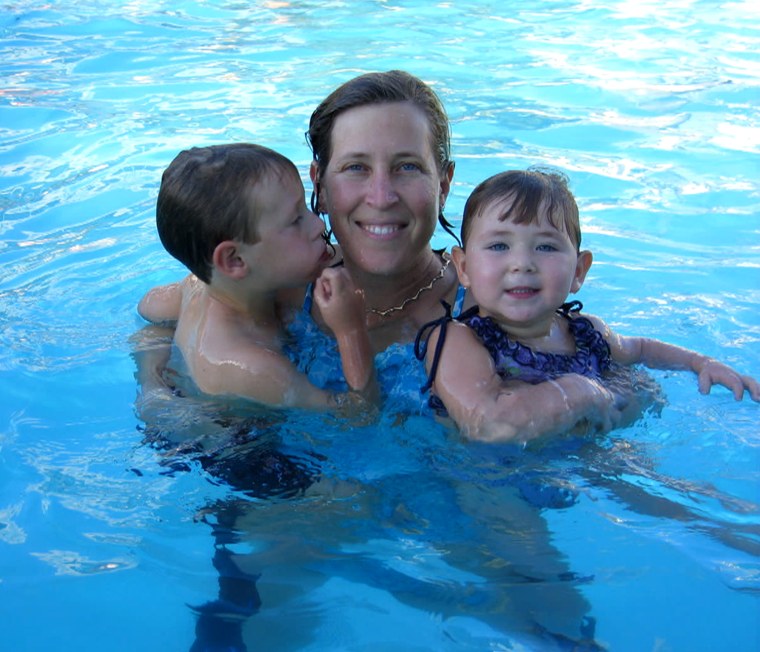 Here are seven things to know about this pioneering woman in tech:
1. She's home every night for dinner
Crazy hours are the norm for many CEOs, especially in Silicon Valley, but Wojcicki tries to go home at 6 p.m. every night to be a part of the family meal.
"I try, because I found that if I'm home for dinner, I can get the scoop from my kids on the day. After my kids go to bed, I check email. It's about having that balance," she told Shriver on TODAY.
2. She believes being a mom makes her better at her job
Needing to be home actually helps Wojcicki to be a more effective CEO because it forces her to prioritize and focus on things that have the biggest impact on her company, she noted.
"I want people to realize that it really is OK, that you can have a family. I don't feel like I'm a perfect mom, and then there are times at work where I feel like maybe I wasn't perfect here because of constraints on my time," she said. "But having the sum of both of those things going on in my life makes me a better mom at the end of the day, and I think gives me really important perspectives in the workplace as well."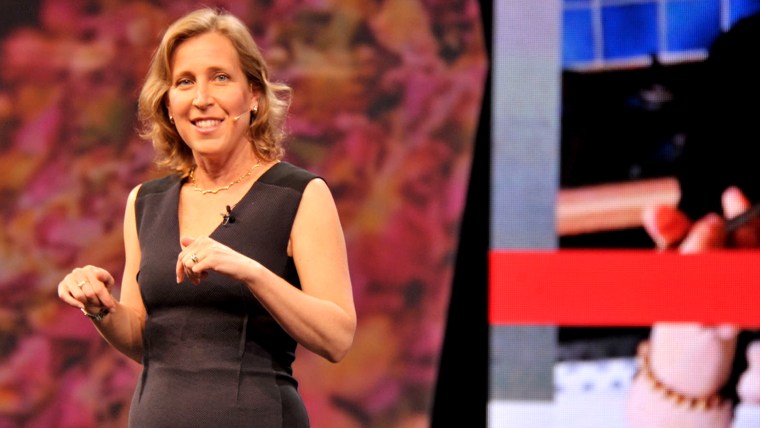 3. Her company offers 18 weeks paid maternity leave, but she's not sure how long she will take with baby No. 5
"Lots of people are asking me how long I'm going take off, and I don't want to give a specific date because I think well, what happens if I get to that date and then I feel like I need an extra week or I need an extra two weeks?" Wojcicki said.
4. Her advice to young women: Don't overplan your life
Not every life move, like a great job opportunity, will happen exactly when you want it to, Wojcicki noted.
"Joining Google when I was four months pregnant was a bit of a leap, but sometimes you have to do the right thing for you right now," she told Glamour magazine.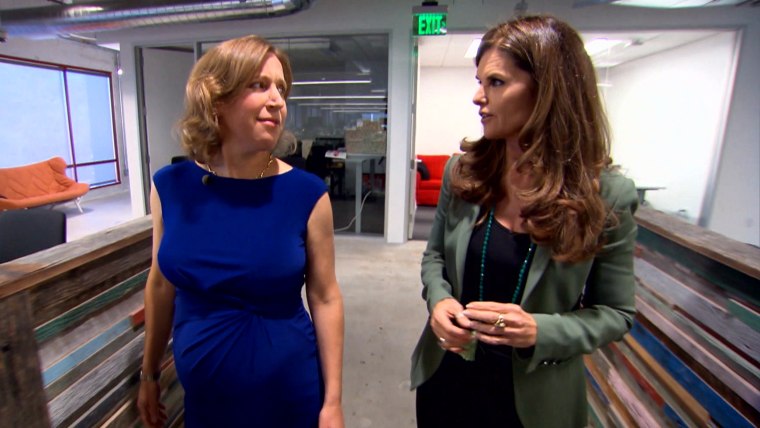 5. Her advice to working moms: It gets easier

Women who worry about balancing family and career should remember that "the really hectic period" of having a child is fairly brief, she advised.
"Having a child is a big life change but… you can get through it," Wojcicki told Glamour.
6. Her mom supports her work, so do her kids
"My mom is a high school teacher, so she would tell me, 'Oh, the students liked the video you posted today. Oh, the students didn't like the video that you posted today.' As though I, personally, posted a video!" she told Fast Company.
Her children also alert her to fun clips.
"My kids will say, 'Oh mom there's this video I saw, I really think you should know about it,'" Wojcicki told TODAY.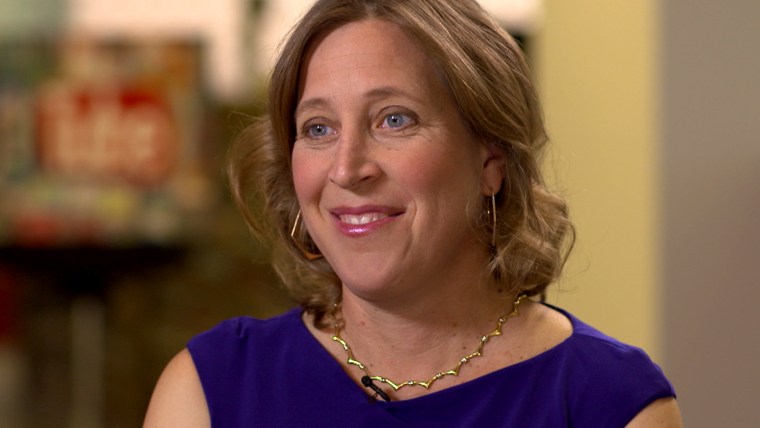 7. People asked if she would quit when she got pregnant — at first

Wojcicki is glad she didn't give up her very successful and demanding career when she had her second child – though many colleagues around her assumed she would.
"I won't say it was easy, but I decided I'd make it work because I really believed in Google's potential. When you're a junior-level woman and get pregnant, people always ask if you'll quit. But no one asks me that now," she told USA Today.