From math flashcards to summer reading lists, all parents have big plans for educational summer activities that will keep kids using their brains.
But sometimes, parents find August looming and realize there have been more water gun fights and video game marathons than multiplication tables memorized or chapters read.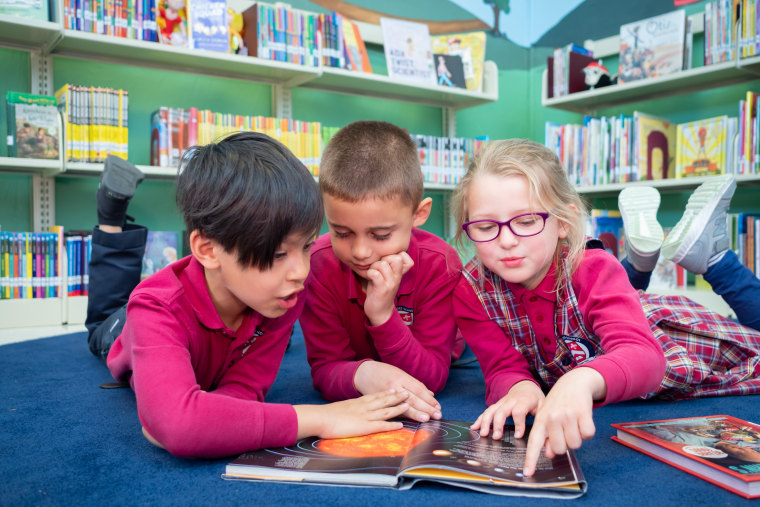 Keira Pride is the head librarian at Stratford School, an independent private school in California. Pride said that with a bit of planning, parents can set their children up for a successful summer of reading.
"Start by heading to a local bookstore or library and let them choose a book," Pride tells TODAY Parents. "To encourage reading throughout the summer, look for series books or find authors who have published many books."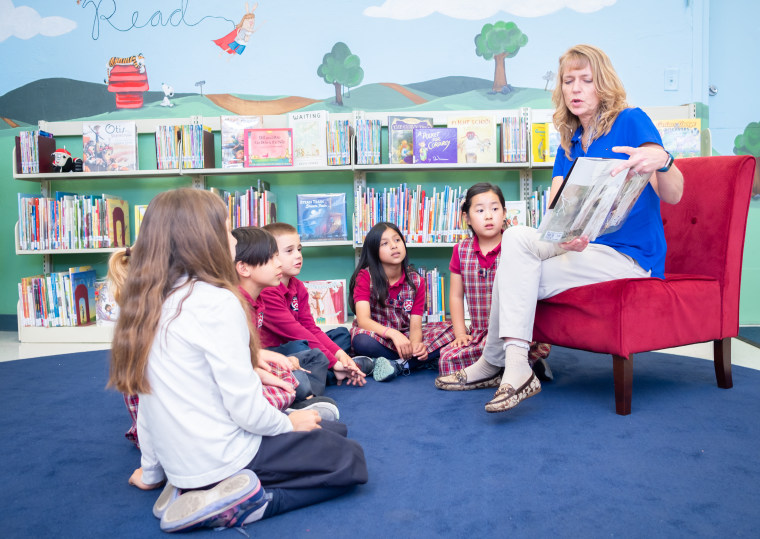 Pride also recommends choosing books to read as a family and starting a family book club to discuss various titles.
"The most important part of summer reading is to keep it fun and low-key, which makes pleasure reading a part of your child's time away from school that they'll enjoy," says Pride.
To kick off your kids' summer reading, Pride gave TODAY a list of her must-read book for kids in kindergarten through eighth grade.
Kindergarten
"Grand Canyon" by Jason Chin, $12, Amazon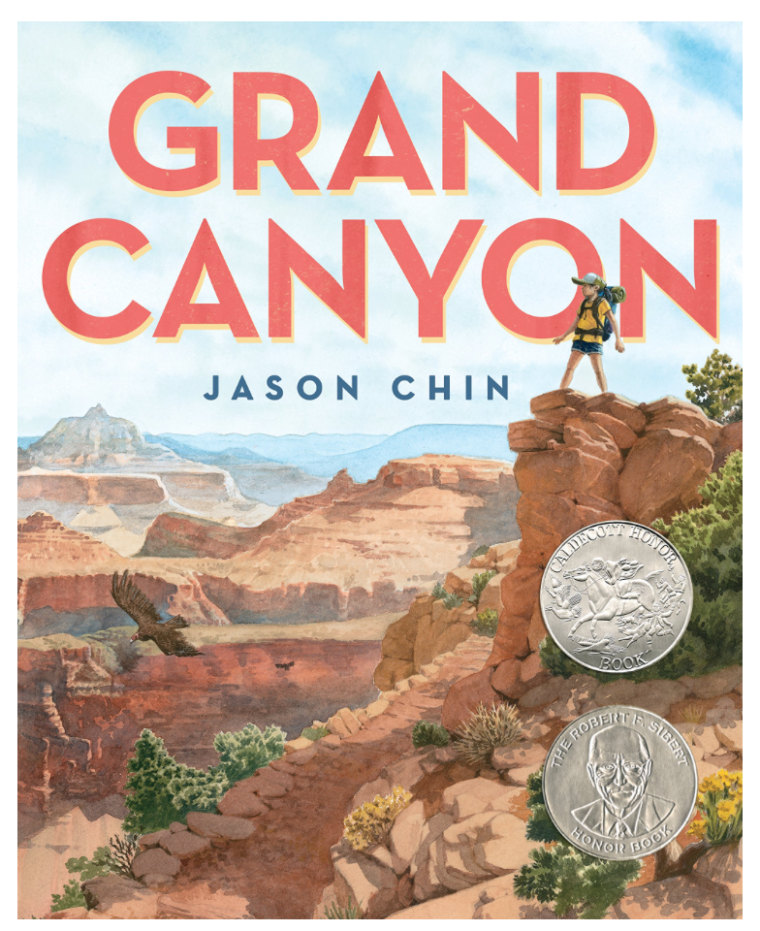 "'Grand Canyon' is a beautiful watercolor picture book about an Asian-American father and daughter exploring the national park, from the Inner Gorge to the South Rim," said Pride.
First grade
"A Different Pond" by Bao Phi, $12, Amazon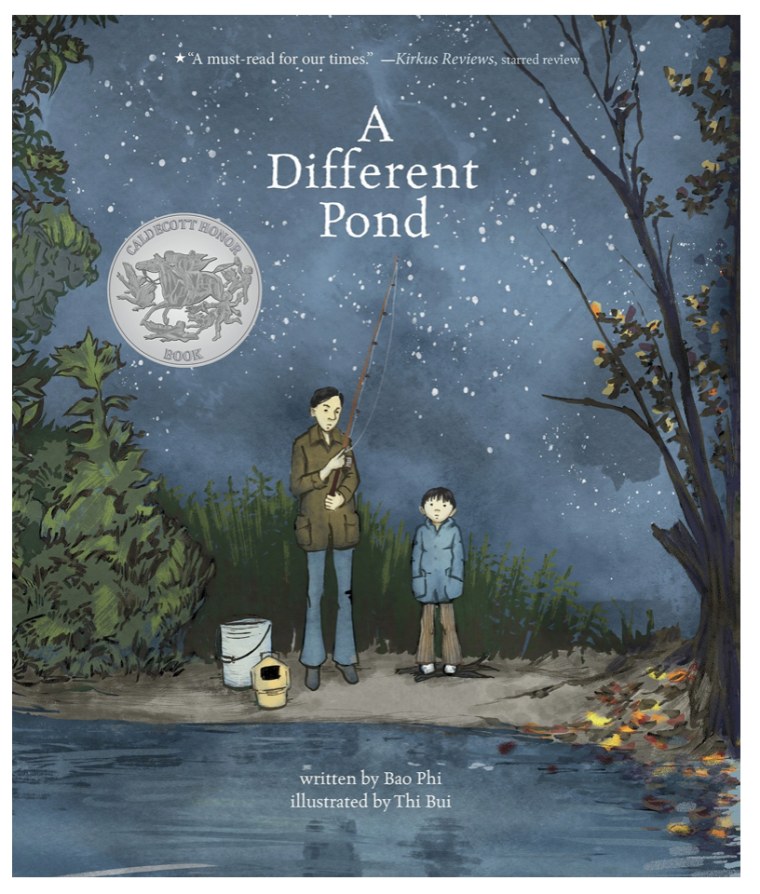 A 2018 Caldecott Honor Book, "A Different Pond" is a tale about a father-and-son fishing trip. "The book shows the interconnection of family and the inexorable way that generational history impacts the present," said Pride.
Second grade
"Manjhi Moves a Mountain" by Nancy Churnin and Danny Popovici, $12, Amazon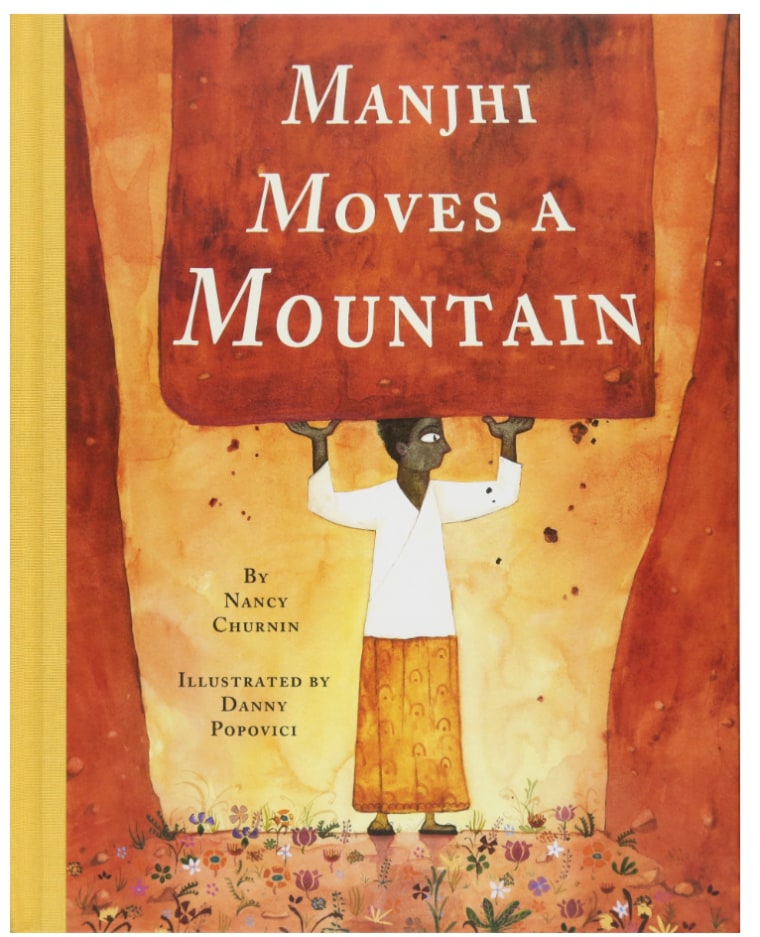 "Manjhi Moves a Mountain" is an illustrated picture book based on a well-known Indian story. For kids who are unfamiliar with Indian culture, "this book gives children valuable insight into another culture in a manner that promotes tolerance," said Pride.
Third grade
"La Princesa and the Pea" by Susan Middleton Elya and Juana Martinez-Neal, $13, Amazon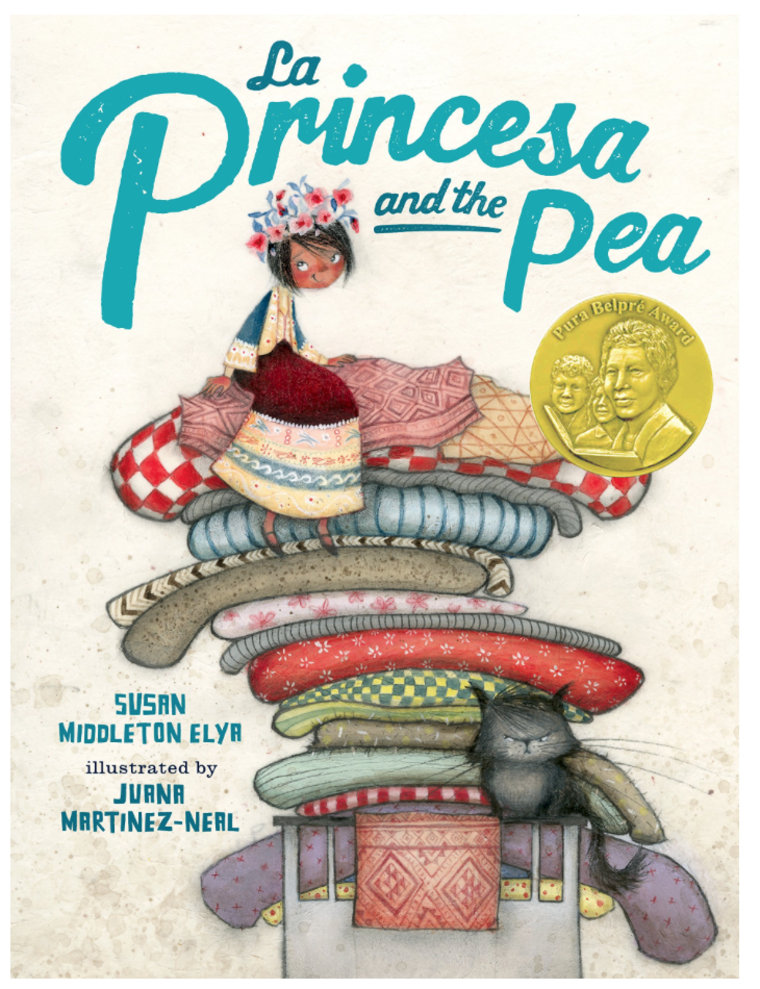 "The traditional Hans Christian Andersen tale gets a makeover in 'La Princesa and the Pea' — a 2017 version with a twist," said Pride. "It's great for students learning Spanish because Spanish words are sprinkled throughout with a glossary."
Fourth grade
"Hello, Universe" by Erin Estrada Kelly, $12, Amazon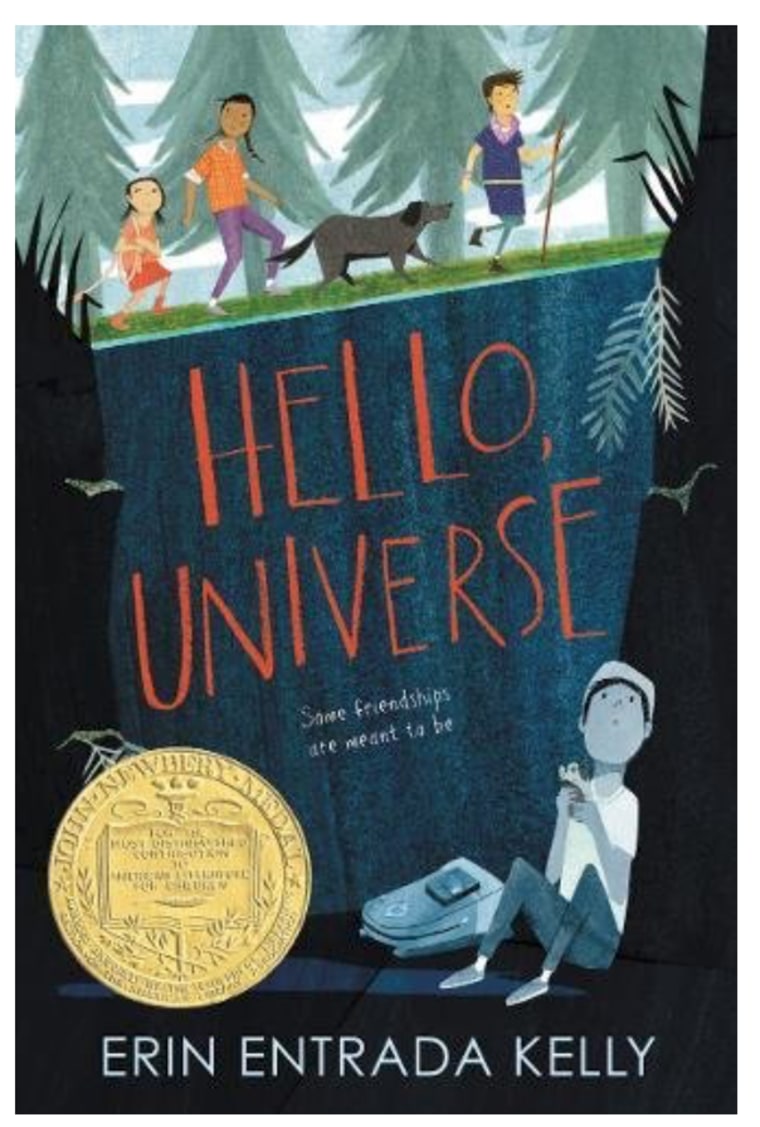 Pride said Erin Estrada Kelly's 2018 Newberry Award win for "Hello, Universe" is well deserved. "Students will love this book," Pride added. "It has something for nearly everyone — humor, bullying, self-acceptance, cross-generational relationships and a smartly fateful ending."
Fifth grade
"Aru Shah and the End of Time" by Roshani Chokshi, $12, Amazon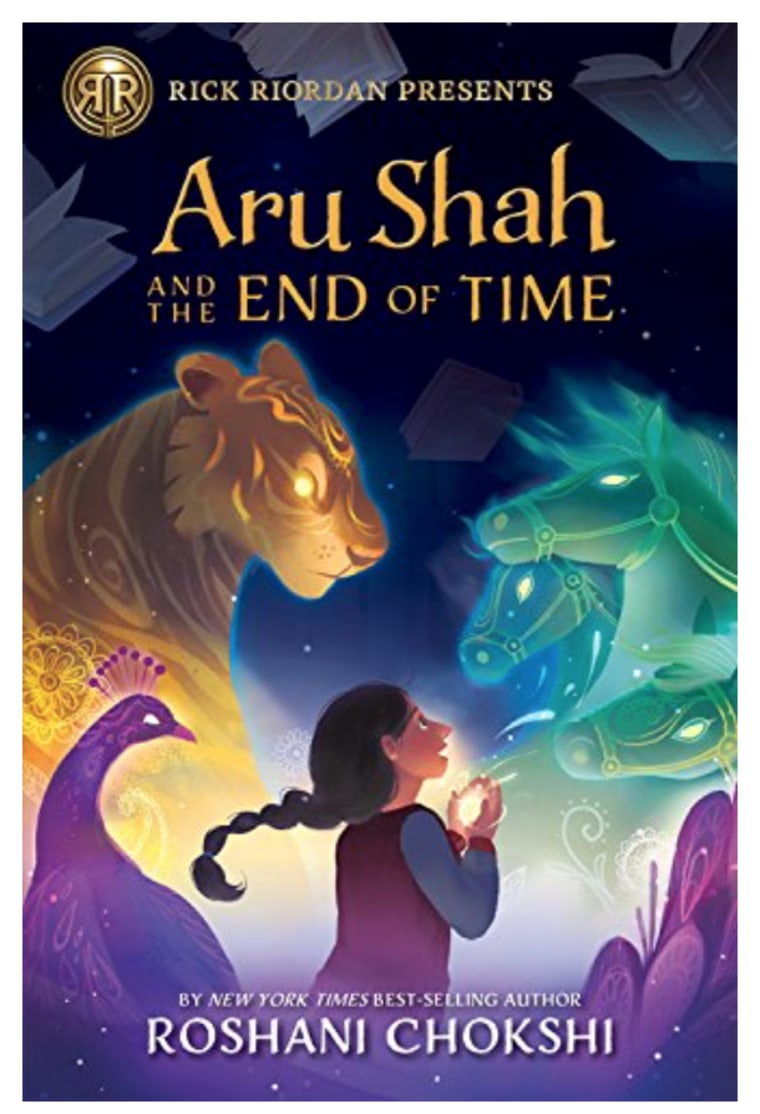 "The first in a series of new books, students will be delighted by 'Aru Shah and the End of Time,'" said Pride, explaining how the "adventurous dive into Hindu mythology and the chance to cheer along a heroic female young protagonist" will draw kids in.
Middle school
"All's Faire in Middle School" by Victoria Jamieson, $11, Amazon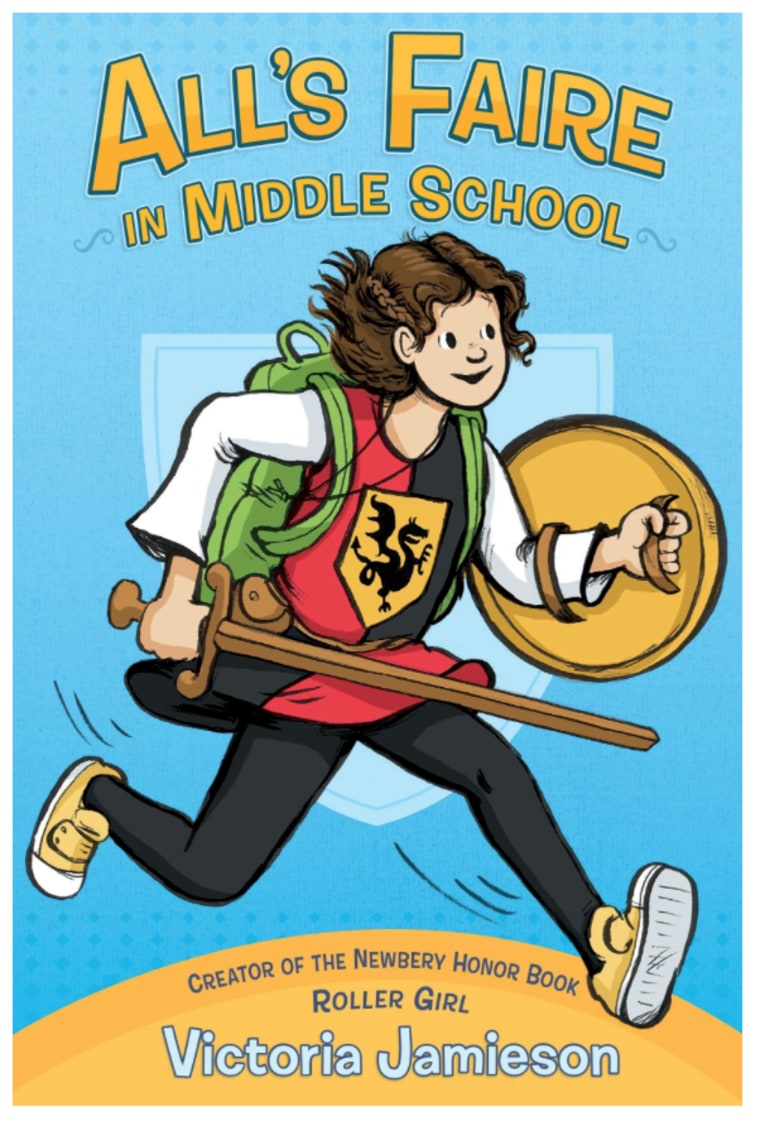 "This graphic novel has each chapter starting with third-person narration, presented within decorative borders featuring shields, dragons and other illuminations," Pride said. "It's as if the story is a Renaissance tale itself — an experience complete with tension, laughter, anticipation, heartbreak and fun."
Looking for other ways to entertain kids this summer? Check out our other summer guides:
Or, if you're looking for a gift for your favorite kid, check out our gift guides!
Never miss a parenting story with the TODAY Parenting newsletter! Sign up here.